Rockin' the Schools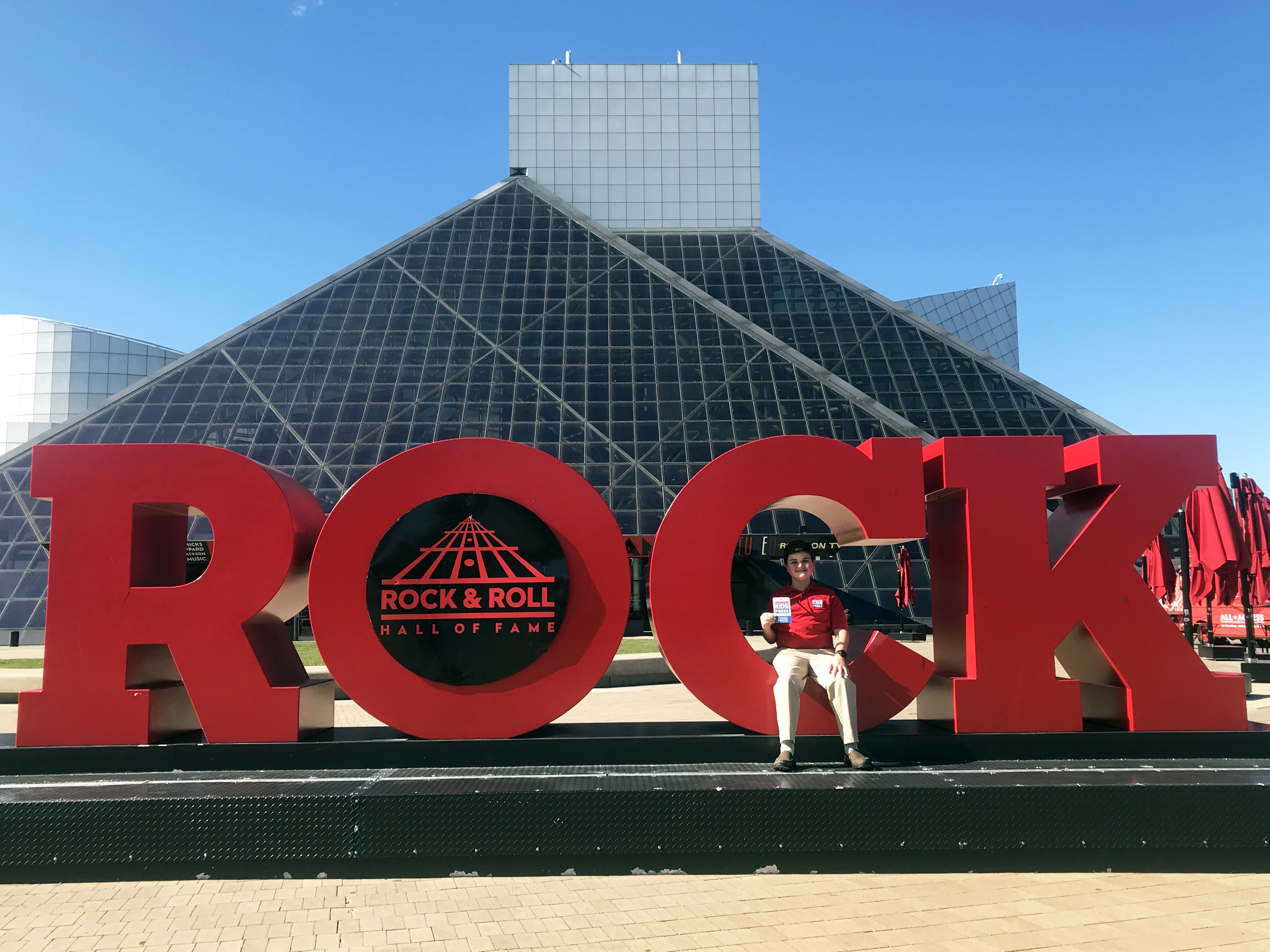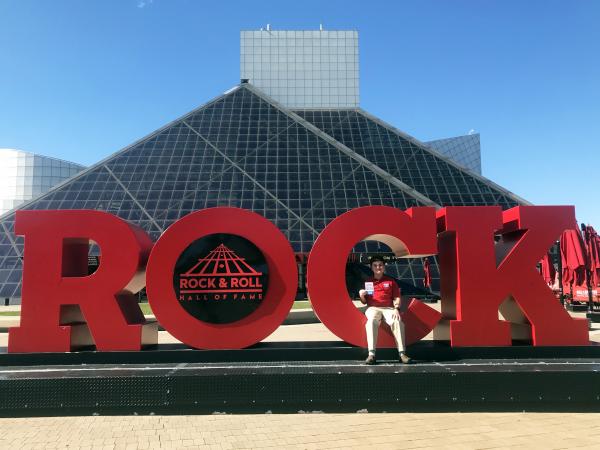 At the Rock & Roll Hall of Fame in Cleveland, Ohio, kids can learn how historical events and culture influenced Elvis Presley, Aretha Franklin, and other musical greats.
"Rockin' the Schools," a unique education program, was started at the museum in 2004. "Our goal is to educate kids from kindergarten through seniors in high school about rock music and how it impacts our everyday lives," Mandy Smith, the director of education, told me during a recent visit.
The program is free of charge for students in the Cleveland area. "It provides kids access to a world-class museum regardless of a school's socio-economic status," Smith said.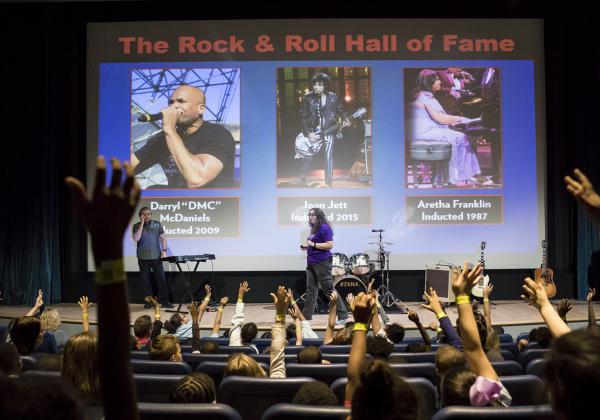 BRINGING HISTORY ALIVE
Rockin' the Schools hosts shows for a variety of age groups, using the power of rock and roll to get kids excited about art, literature, social studies, and science. Online resources are also available for teachers.
"All of our programs are interdisciplinary, which means they incorporate other academic classes in addition to music," Smith said. "The idea is to create connections for students between music, history, society, and culture in ways they don't get in a traditional music classroom."
One popular course is called "Rock and Roll & the Science of Sound." Using the music of the Hall's inductees, the program helps kids understand how sounds are created by vibrations and move through the air. Another course explores the connection between songs and stories. 
"The students get super-excited about what they've just learned," said Stacy Hubert Bash, a fifth-grade teacher who participates in Rockin' the Schools. "Once students are excited, they're more likely to engage in other educational experiences." 
Top photo courtesy of the author; bottom photo courtesy of the Rock & Roll Hall of Fame