A Robot Serves Up Custom Burgers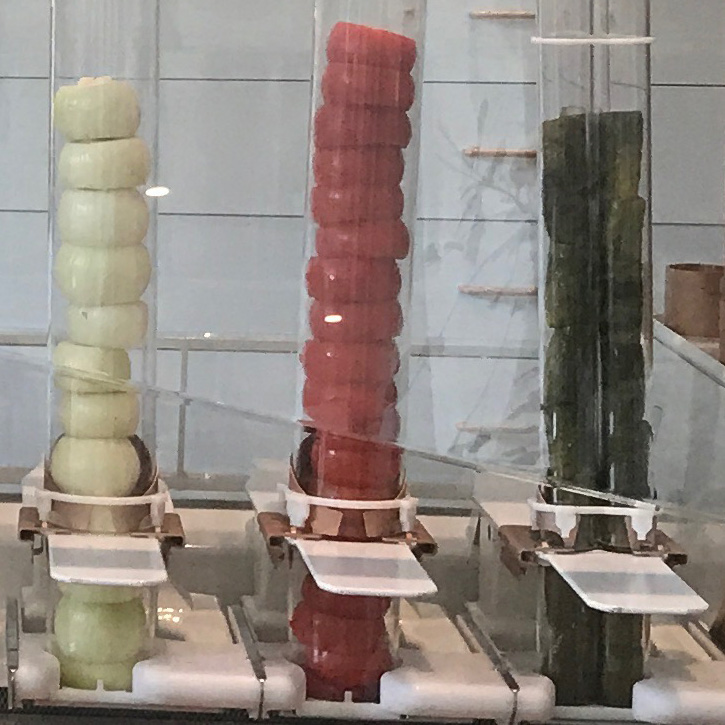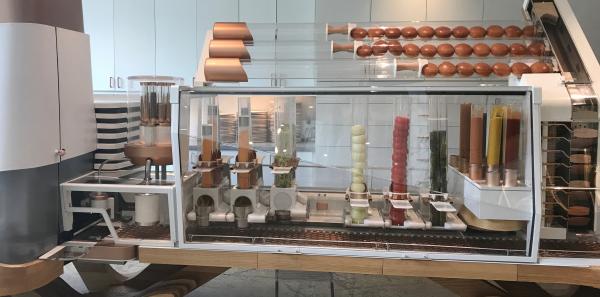 Alex Vardakostas spent his childhood flipping burgers at his parents' restaurant in Southern California. It was, he recalls, a repetitive task.
"Making so many burgers every day, I realized that there must be a better product I can create to make food," Vardakostas told me when I visited Creator, his new restaurant in San Francisco. He helped develop the restaurant's main attraction: a robot machine that makes "the world's freshest cheeseburgers."
The machine has been in the works for eight years. When the sophisticated contraption was finally ready, Creator was born. The restaurant, which opened to the public this month, has already drawn big crowds. People want to see exactly how a robot makes a burger and whether or not it tastes good.
When a customer places an order, the burger robot slices vegetables and a fresh bun, and then grinds the meat. "It tastes fresher because, unlike at most restaurants, it's made on the spot," said Evan M., 8, of San Francisco. "The patty is juicier."
"A COMPLEX BURGER"

On the day I visited, customers were lined up outside. They placed their orders on an electronic tablet with help from a host. Then they gathered around the robot to watch as their burger was assembled. The robot is 14-feet long and takes five minutes to make a burger from start to finish.
After seeing the robot in action, Evan was almost speechless. "I knew that they could drive cars," he said, "but I didn't know that robots could make a complex burger."
Each element of the burger can be customized, from the seasoning to the sauce to the cheese. Toppings include charred onion jam, sunflower seed tahini, and mole Thousand Island special sauce.
The robot's 350 sensors and 20 microcomputers help ensure that every aspect of the burger is perfect. "It dispenses sauce down to the milliliter and seasoning down to the gram," said Vardakostas, who studied physics in college. "Robots just have that precision."
CREATING BETTER JOBS

Because a machine makes the burgers, Creator doesn't have to pay a kitchen staff. Employees focus on the customer experience and acquiring quality ingredients.
The ingredients are organic and locally sourced whenever possible, but the burgers are still affordable. "Robots are a way that people can have a good meal without paying exorbitant costs," Vardakostas said. At Creator, a cheeseburger costs $6.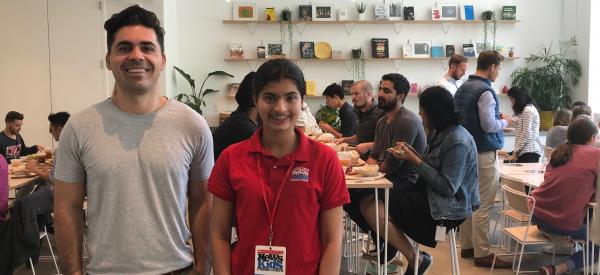 In addition to supporting family farms, the Creator team also hopes to give food service employees new opportunities. "We're trying to create better retail jobs and reinvent jobs," said co-founder and chief operating officer Steve Frehn.
Creator offers its employees higher pay than is standard in the food industry. Staff members can read books for five percent of their workday so that they can continue to learn. Money is allotted for books, and more educational opportunities are being planned.
For Evan, the most important thing is still the burger. Creator's robot is the perfect chef, he said, "because a person can make mistakes but a robot can't."
The Creator team plans to open additional restaurants in the future.
Photos courtesy of the author