A Rising Star Shares His Love of Acting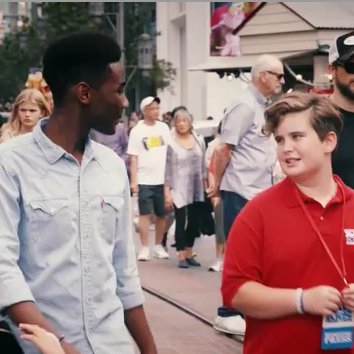 Watch highlights of Jaxon's interview with Zachary S. Williams.
Zachary S. Williams is the new addition to the hit Nickelodeon series I Am Frankie. The show stars Alex Hook as Frankie Gaines, a high school student who is secretly an android. In Season 2, Zach plays a new student at Frankie's school.
Zach, 18, is best-known for appearing with Oprah Winfrey on Greenleaf. He and I recently met up at the bustling Farmers Market in Los Angeles, California, to talk about his new role and how he got his start in acting.
Here are highlights from our conversation, which has been edited for clarity and brevity:
You're best known for being a TV actor, but you started out in the theater. What got you interested in the arts?
My mom. She used to model. When I was about 8, there was a summer camp for the performing arts. I don't know what motivated me to sign up for the theater program, but I'm so glad that I did.
Was it hard to get up in front of an audience?
I was definitely a little nervous, but I loved doing it. My love for it is what I used as motivation to get me up there. I was shy as a kid. I was an only child, so I didn't interact with many other people except my parents. But once my siblings were born, and I started acting more, it definitely helped.
You play lots of musical instruments, act, and get good grades. How do you keep all of that going?
I have a good support system—my family. We all are busy, so the way we function is a little crazy, but it works.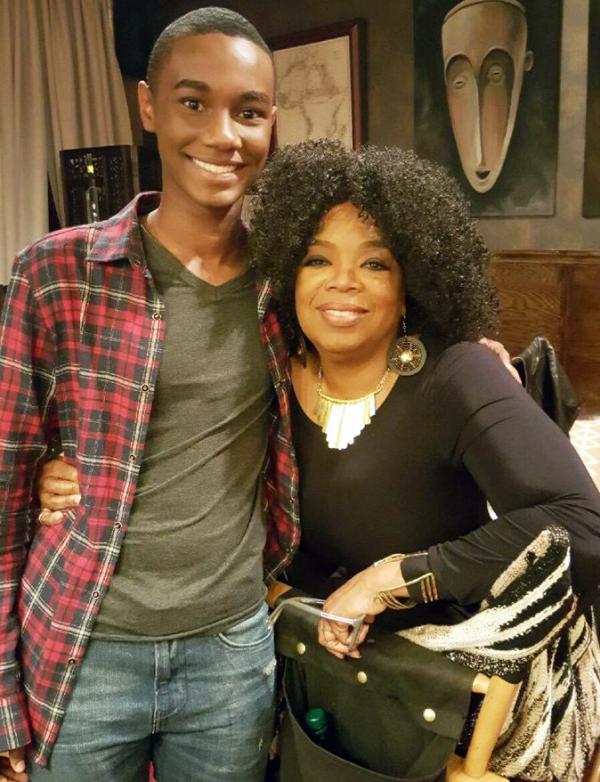 Do you stay in touch with your friends from Greenleaf?
I do. My friend Lovey and I talk every once in a while, or Desiree, we talk every once in a while. Not many people can say that they worked with Oprah Winfrey at 16, so I know that I'm blessed to have that. It was a great learning experience. I got to work with so many other people besides Oprah, including Lynn Whitfield and Keith David. I loved it.
What's your favorite part about acting?
Definitely shooting a show. It's an unforgettable experience. You get to become so close with the cast and crew and everybody who is part of it. We become like a little family.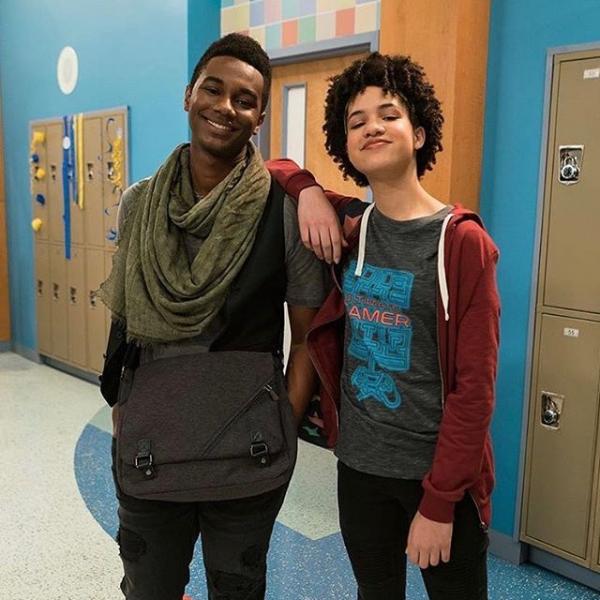 In I Am Frankie, your character's name starts with a "Z," and he loves theater. How much of Zach is in Zane?
There's a lot of me. Zane is Zach, but 10 times more. We're both passionate about theater, but he's a little more outgoing than I am. In Season 2, you'll see him get up in front of the entire school to announce the cast of the play. I would never do that.
What do you like to do in your spare time?
I love binge-watching TV shows. That's my guilty pleasure. I also like going to different restaurants, working out, and playing the piano and guitar.
I read that one of your goals is to start an organization for kids interested in the arts. Why is that so important to you?
It's an outlet, and the younger you start, the better. It's just fun.
What was your first theatrical role?
I was a singing seaweed in Finding Nemo.
Do you have advice for kids who want to be actors?
Never give up. Everything happens for a reason, so what's meant for you will not pass you by.