Riding to the Top of the World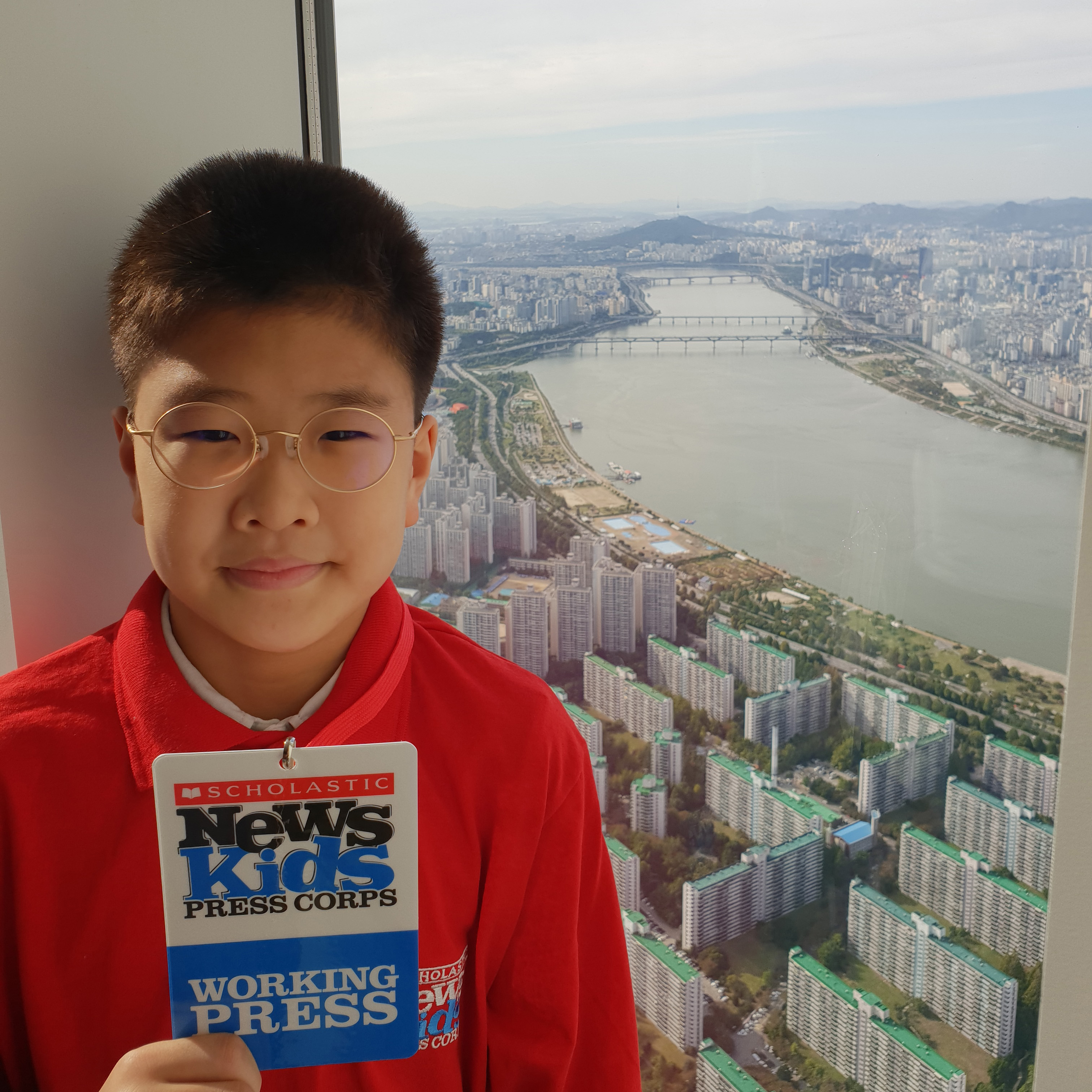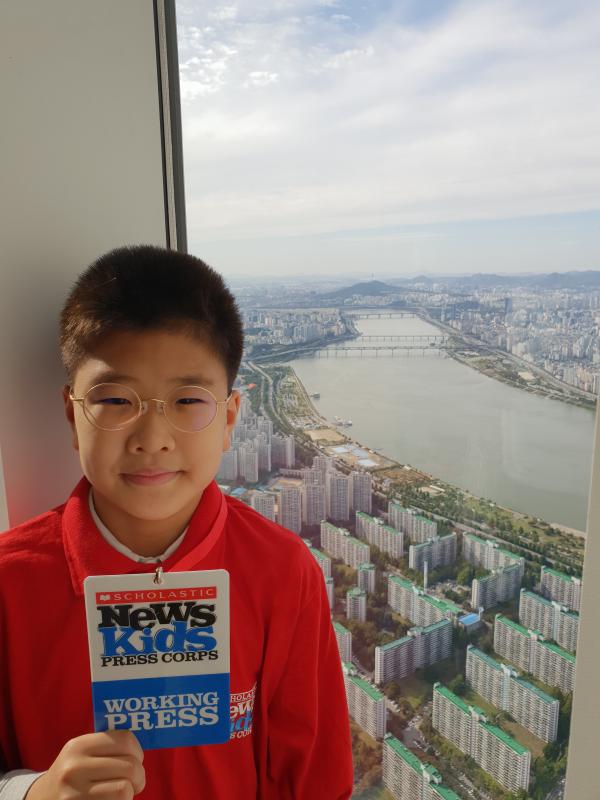 The Lotte World Tower is the fifth tallest building on the planet. Located in Seoul, South Korea, it is humming with restaurants, cafes, movie theaters, a hotel, offices, apartments, a museum, and an observation deck. The 123-story tower even has its own anime characters.
Locally, the building is known as the Seoul Lotte Tower. It is 1,821 feet tall, making it about 45 feet taller than One World Trade Center in New York City.
Since the Lotte Tower opened in the spring of 2017, it has been a popular destination in Seoul. Upon entering the tower, visitors encounter a dramatic television screen covering three walls and a security check-in. Next, a brightly colored room is embellished with decorative Korean roof tiles, which are called dancheong.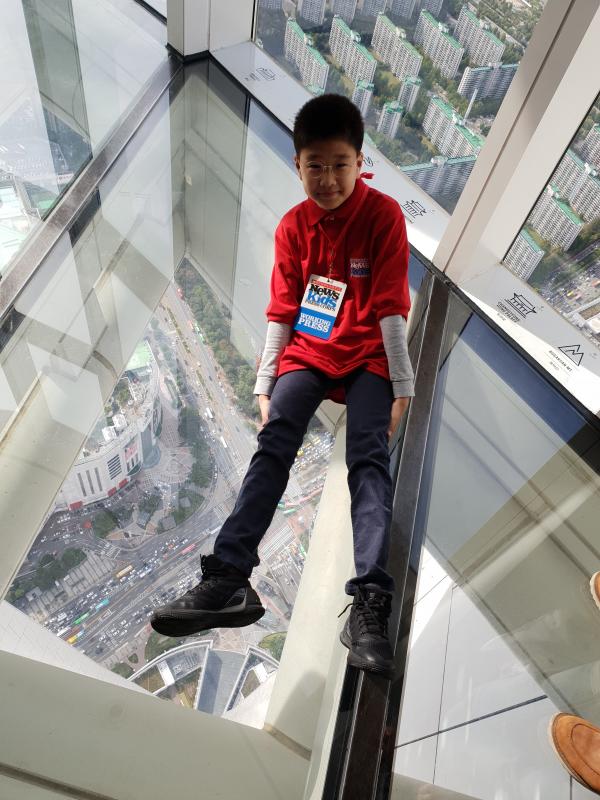 A GLASS-BOTTOMED OBSERVATORY
Visitors can then ride the world's tallest and fastest double-decker elevator. "It truly is a fascinating elevator," said Chemin Lee, an 11-year-old girl who was visiting the tower with her mother.
The ultimate destination is the glass-bottomed observation deck. Using a telescope, visitors can look out over the Seoul skyline, seeing buildings and the mountains beyond.
"It's so cool," said Haeun Lim. "This is the best place in the world."
Photos courtesy of the author