A Ride on Steel Vengeance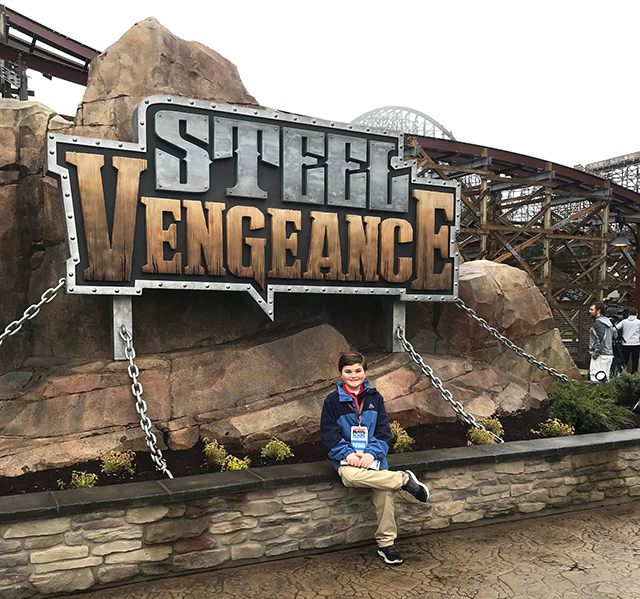 WATCH THE VIDEO
Click below to take a virtual ride on Steel Vengeance, a "hyper-hybrid" roller coaster at Cedar Point.
Steel Vengeance, a world-record-breaking roller coaster, recently debuted at Cedar Point Amusement Park in Sandusky, Ohio.
The "hyper-hybrid" ride is constructed from both wood and steel. A steel running track on a huge wooden structure allows the ride to provide the types of twists and drives that are not possible on wooden roller coasters.
At a recent media event at Cedar Point, I experienced the excitement about about the new ride first-hand.
Steel Vengeance breaks ten world records, including tallest, fastest, and longest hybrid roller coaster. There are four inversions on the ride, the most on any hybrid roller coaster.
"Steel Vengeance is just a roller coaster that you want to ride again and again," said Tony Clark, director of communications at Cedar Point. The 90-degree, 200-foot drop on the first hill takes your breath away.
The ride also features the world's first "Twisted Snake Dive." Riders enter a half-barrel roll, holding upside-down for a quick second before returning to their original direction, not completing the roll.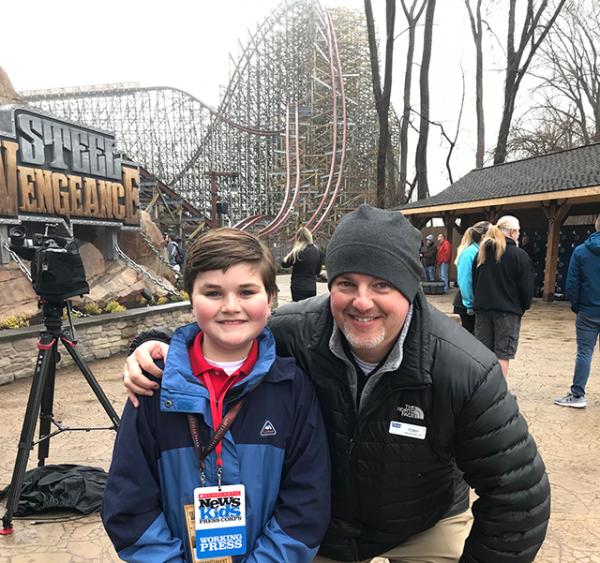 THE MAKING OF VENGEANCE
"The biggest part of making a roller coaster is planning it," Clark said.
Added Jason McClure, general manager of Cedar Point: "We have to get a main idea of the basics of the coaster and then plan a budget."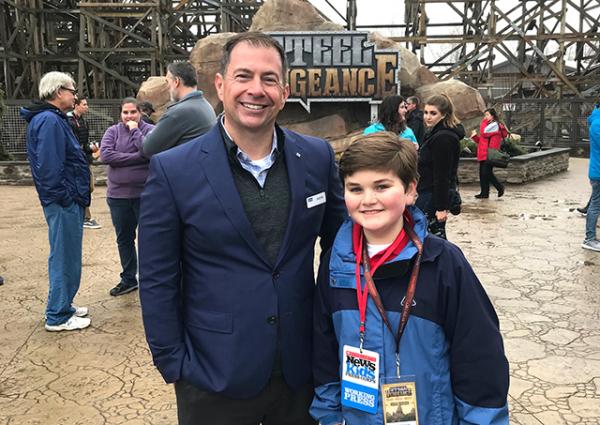 WOOD, STEEL, AND HARD WORK
Rocky Mountain Construction designed and built Steel Vengeance. An estimated 1.2 million pounds of steel and 1.4 million boards of wood were used to build the ride.
Fred Grubb, co-founder of Rocky Mountain, noted that "folks who design roller coasters for my company have to have first-hand experience building things with their hands, not just possess an engineering degree. When you have built things for yourself, you get it, and understand what will work."
Clark was pleased with the results. "We at Cedar Point are so happy with how Steel Vengeance turned out," he said.
McClure added: "What we put into this roller coaster was wood, steel, and a lot of hard work."