A Ride on the Carousel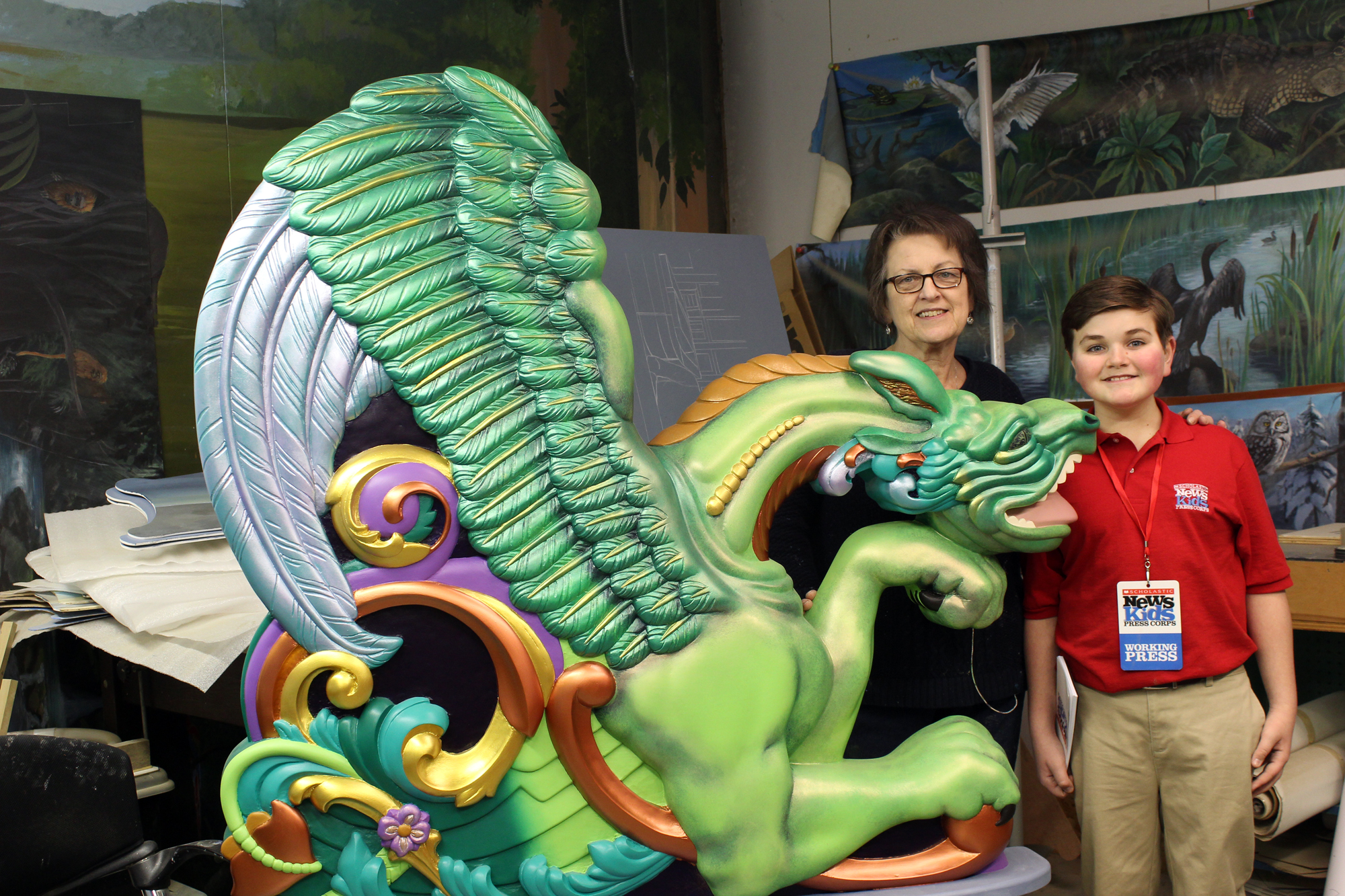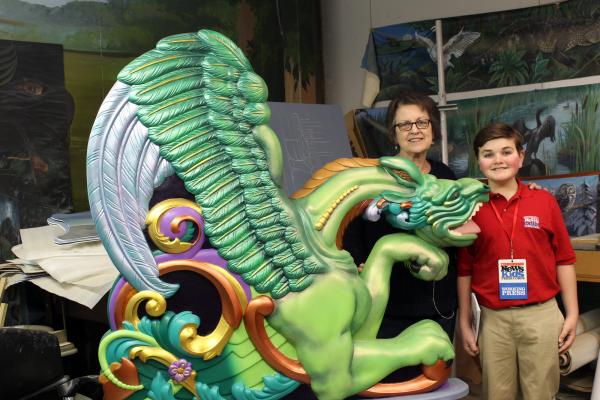 Majestic wooden horses, circus music, and a festive ride beneath the lights have drawn people to carousels for centuries.
I recently visited Mansfield, Ohio, to tour Carousel Works, the world's largest manufacturer of wooden carousels. Co-founded by Art Ritchie and Dan Jones in 1986, the company restores and builds these beloved creations.
Carousels as we know them, Ritchie said, became popular in the 18th century in England and Central Europe. The early machines were rudimentary. People sat on seats suspended from chains that were run by either a person or a pony.
In the 19th century, the seats were replaced by wooden horses attached to a rotating platform, which was powered by a machine. The carousels could be seen at fairgrounds and amusement parks across Europe, sometimes with dragons, unicorns, and other mythical creatures instead of horses.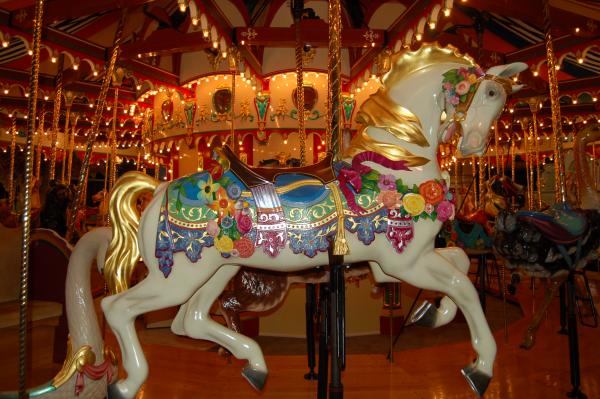 "GRABBING THE BRASS RING"

In the United States, carousels became popular in the late 19th and early 20th centuries. A new feature was added—"grabbing the brass ring." Reaching for the ring became an extra challenge for riders and added to the excitement of the experience.
When the Great Depression hit in 1929, the economy tumbled, and so did the carousel business.
STARTING WITH A SHEET OF PAPER

Initially, Carousel Works restored carousels that had fallen into disrepair. To date, the company has restored 20 carousels.
In the 1980s, Ritchie and Jones moved their business from Connecticut to Ohio. "We relocated because nearly 60 percent of the U.S. population is within 600 miles of Mansfield, Ohio," Ritchie said. "When moving large, heavy pieces of equipment by truck, location becomes an important factor."
The company now designs and builds new carousels, too. They custom-build each carousel, offering more than 140 animals, including zebras, giraffes, and even manatees.
"Every carousel built by Carousel Works starts the same way, with a blank sheet of paper and some imagination," Ritchie said. "Each of our carousels was custom ordered and is unique." Depending on the size and complexity, carousels can take from six months to more than a year to complete.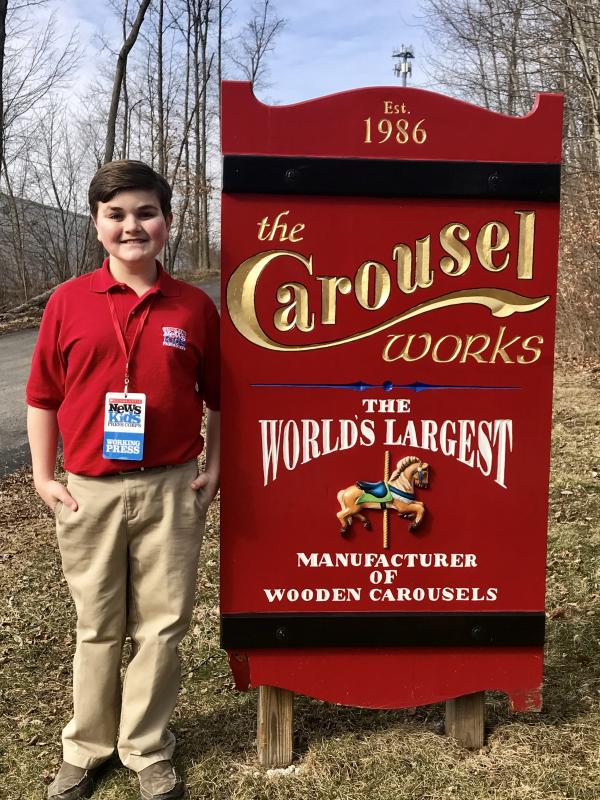 BRINGING GENERATIONS TOGETHER
The team at Carousel Works creates everything on-site. "We do our own machine work," Ritchie said. "We've got a woodworking shop, a carving department, and a talented group of painters who do all of the artwork."
The company's projects can be found around the world—at amusement parks, zoos, and even on cruise ships.
"Carousels," Ritchie said, "bring generations of people together to create memories."
Top and bottom photos courtesy of the author; middle photo courtesy of Carousel Works