Rick Riordan Talks About "The Tyrant's Tomb"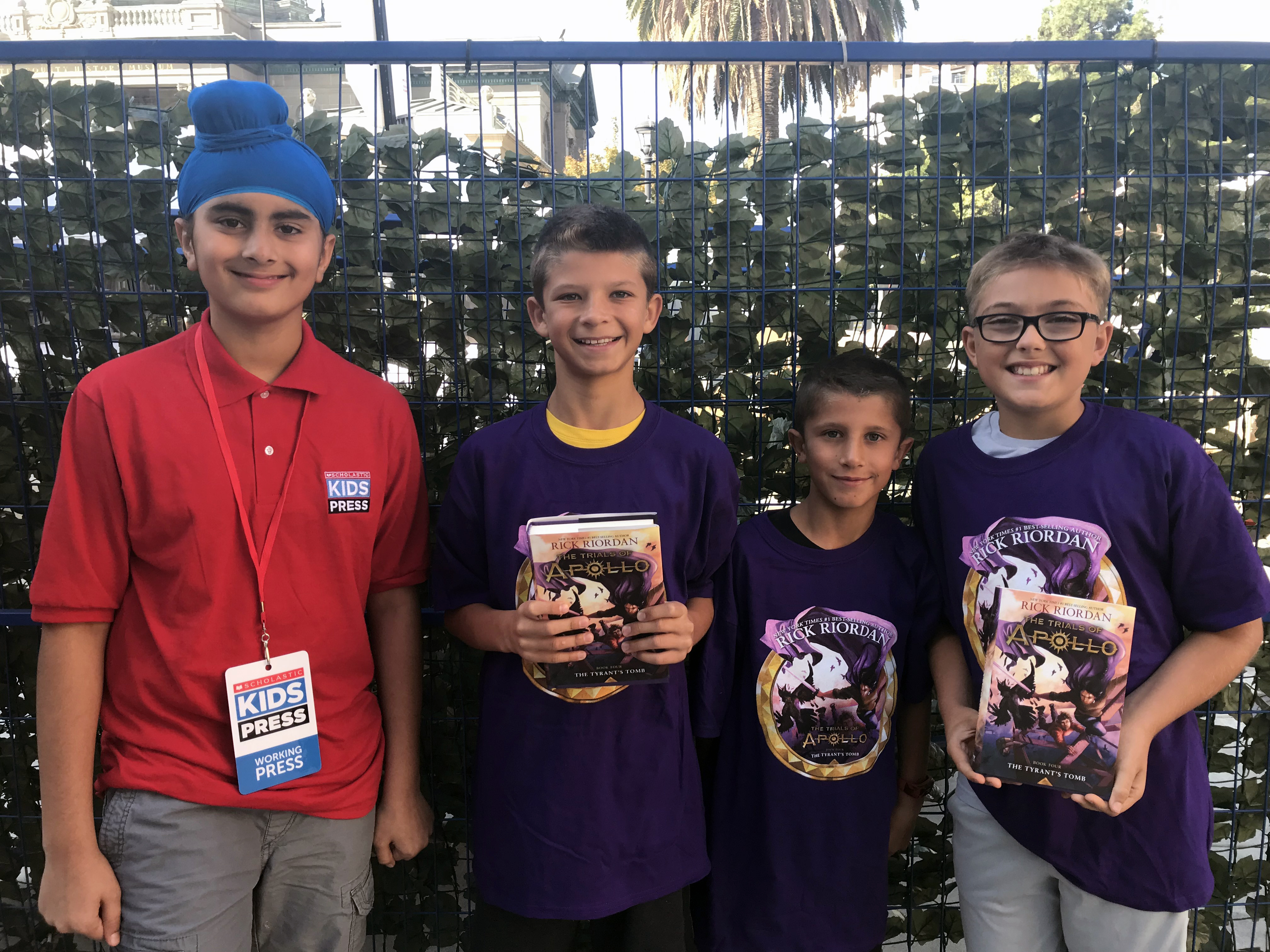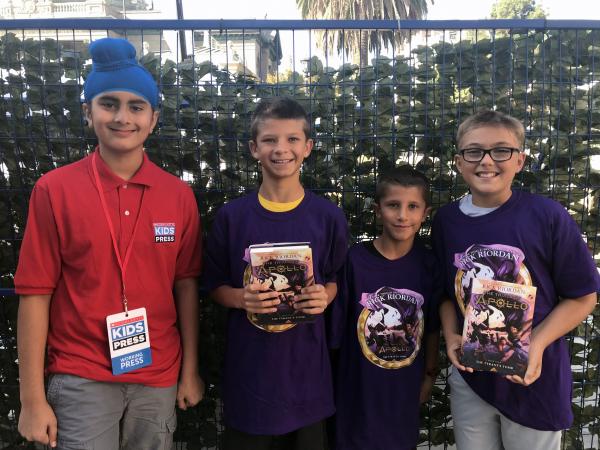 Fans of Rick Riordan recently gathered at the Fox Theatre in Redwood City, California. They were eager to hear the author talk about his new book, The Tyrant's Tomb, and meet other Riordan fans.
Riordan is a Number 1 New York Times best-selling author who has written more than 20 works of fiction. Nearly 86 million copies of his books are in print in the United States. His titles also have been translated into more than 42 languages.
The author's event had been sold out for weeks, and the theater was packed with Riordan enthusiasts. Sharing his excitement, Logan R., 12, from the San Francisco Bay Area, said, "I came because I've read all of his books and enjoyed them." Like Logan, many kids wore Riordan T-shirts and carried his books.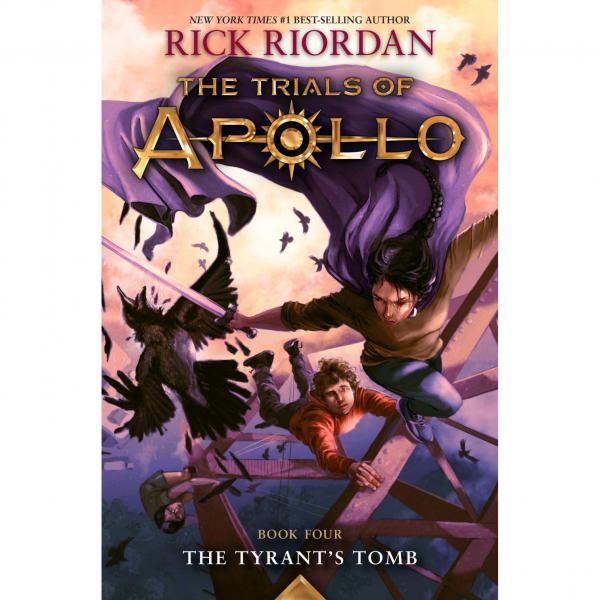 "CAPTIVATING" STORIES
Riordan has visited eight cities to talk about The Tyrant's Tomb, the fourth book in his Trials of Apollo series (Disney-Hyperion). In the fantasy books, Apollo, an ancient Greek god of music and poetry, has been turned into a human and sent to Earth to restore his godly powers.
In The Tyrant's Tomb, Apollo makes his way to Camp Jupiter, a camp for the children of Roman gods. He helps the kids, who are half-human and half-god, get ready for an attack by Roman emperors.
Kasten E., 11, who was walking around with a copy of The Tyrant's Tomb, couldn't wait to read the new release. "Riordan uses a lot of humor in his book," Kasten said. "His stories are really captivating."
SHARING WORLD MYTHOLOGIES
Many young fans were interested to learn how Riordan came up with the idea for his Percy Jackson series. "I started writing the series for my son, who was eight and had been diagnosed with ADHD and dyslexia," Riordan said. "I wrote this specific series for him since he loved Greek mythology." 
Riordan emphasized his love for mythology throughout his talk. He created the "Rick Riordan Presents" imprint, he said, so that authors from differing backgrounds could write about the myths of their cultures and share them with a broad audience.
Nicholas D., 12, summed up the feelings of many Riordan fans, saying, "I hope to get many new adventures."
Top photo courtesy of the author