Rethinking Halloween During the Pandemic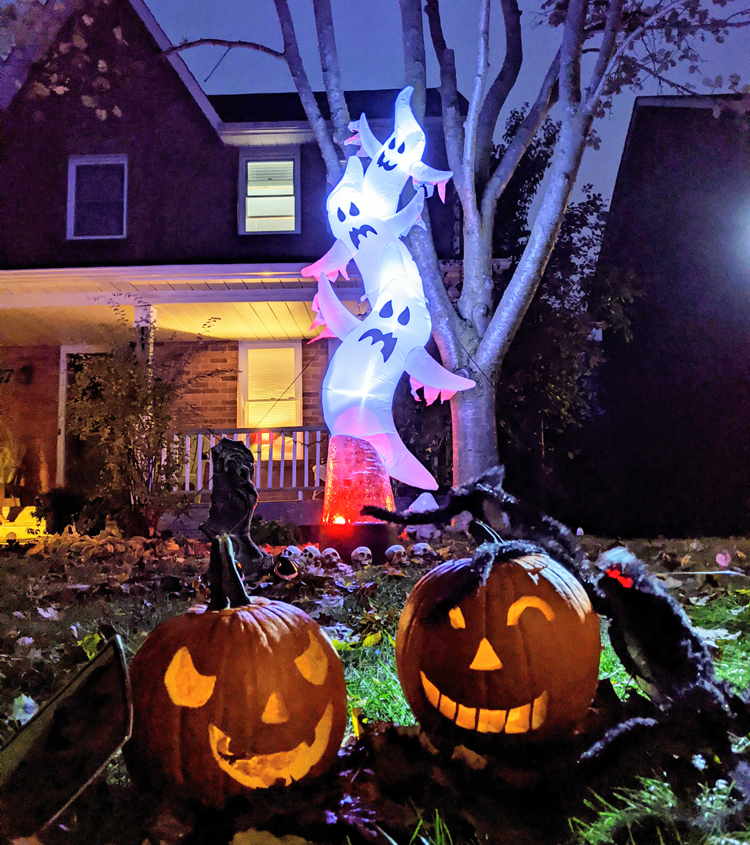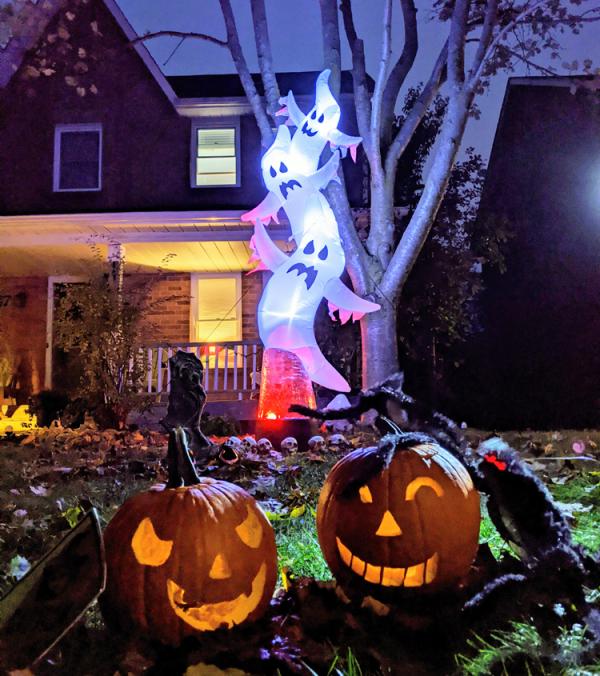 This year, the skeletons, witches, and ghosts of Halloween are colliding with our latest fear, COVID-19. The contagious disease caused by the coronavirus is putting many spooky celebrations on hold. How can we keep the spirit of Halloween alive during the pandemic and still have fun? I recently asked Maryse Durette, a spokesperson for the Public Health Agency of Canada (PHAC), about the federal recommendations for kids. 
Physical distancing is imperative to prevent the spread of COVID-19, Durette said, so getting candy one at a time is safer than crowding at doorsteps. Also, singing and shouting should be avoided since those activities expel lots of respiratory droplets. 
Because close contact interactions are unpredictable, it's advisable to wear a non-medical mask with your costume. PHAC's guidance suggests incorporating a mask into your costume so that you're more comfortable. 
Good hand hygiene is also necessary to stay safe. Health Canada suggests using a hand sanitizer with at least 60% alcohol. Avoid using hands to ring doorbells, and instead using your foot to gently "knock."
To keep trick-or-treaters safe, people handing out treats should also rethink the experience. For example, staying outdoors instead of having kids come up to the doorstep, and distributing pre-packaged treats in creative, no-touch ways—including using a candy chute, tongs, or hockey sticks—are recommended options. All interactions should be brief. 
MAKE A SAFE PLAN
Not going trick-or-treating doesn't mean you can't have fun. Among the activities that Durette recommends are physically-distanced pumpkin carving, virtual costume contests, and candy scavenger hunts within your social bubble.
"Celebrating safely during the COVID-19 outbreak is possible if we participate in lower-risk activities," Durette says. "Before planning gatherings, consider the risks, and make informed choices to keep yourself, your family, and your community safe."  
Durette says that the health agency advises kids to refrain from trick-or-treating if you're waiting for COVID-19 test results, are symptomatic, have been diagnosed with COVID-19, or have a positive contact.
In order to have a safe Halloween, check the guidelines issued by your local public health agency, since regulations and recommendations can vary from place to place.  
Happy Halloween!
Photo courtesy of the author