Restaurants Eye the Road to Recovery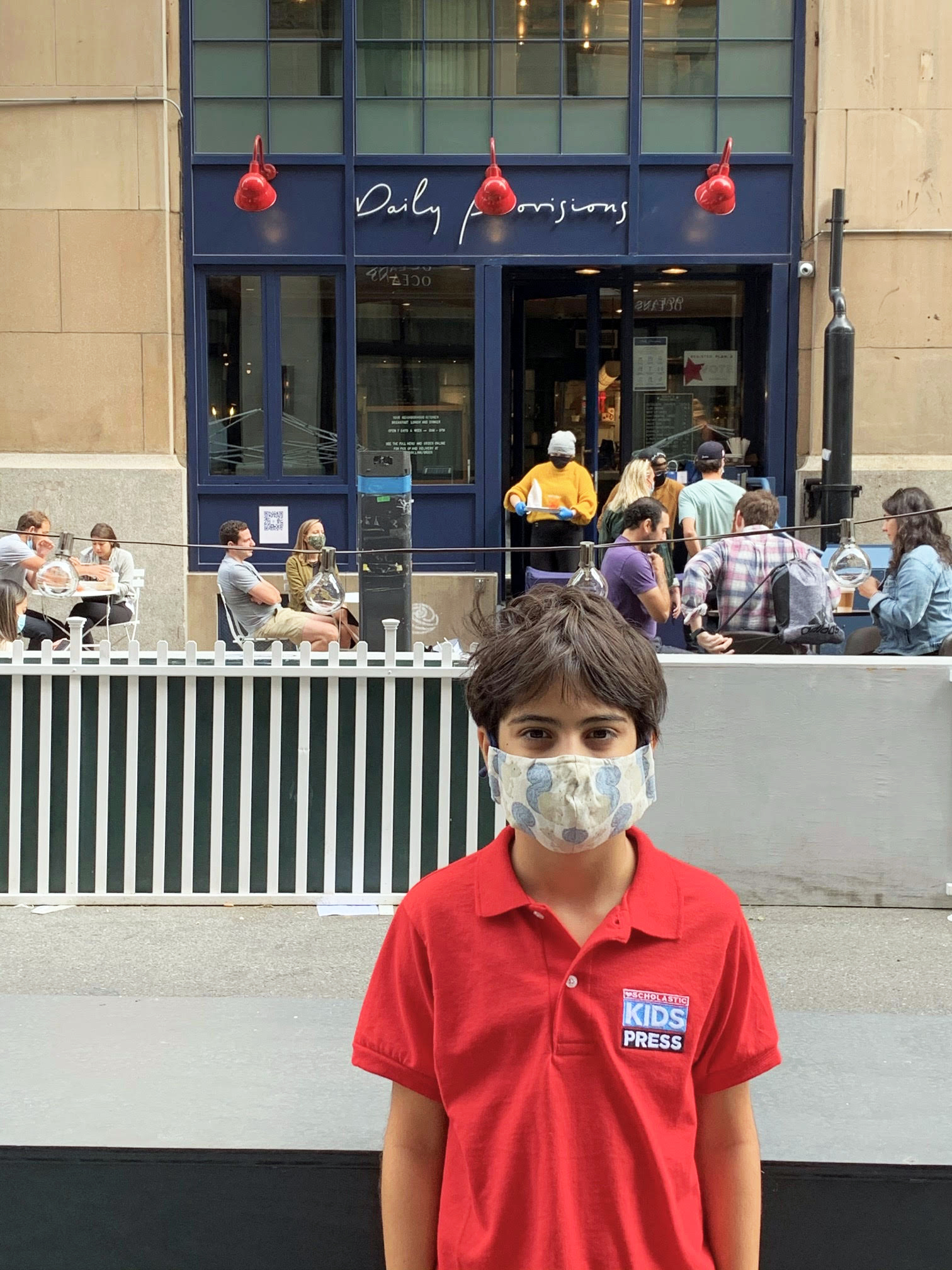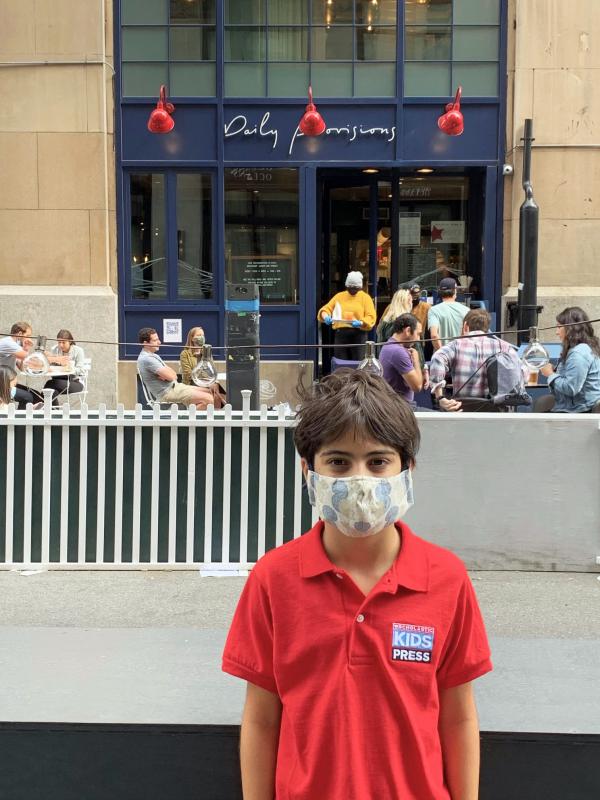 New York City, where I live, is home to about 25,000 restaurants. Many are now struggling to pay their rent and employees.
Before March, when the coronavirus pandemic forced an economic shutdown, restaurants employed about 315,000 workers, including chefs, waiters, and dishwashers. According to the New York State Comptroller, at the peak of the pandemic in April, employment in restaurants had dropped to just 91,000.
When restrictions eased, almost half of the city's restaurants applied for outdoor seating permits. Although indoor dining is still limited, the lure of outdoor dining has brought back customers and enabled restaurants to rehire workers. Roughly 174,000 people are now working in the industry.
But restaurants have not fully recovered. The New York City Hospitality Alliance reports that 87% of the city's restaurants were unable to pay their rent in full in August. 
I recently spoke with Danny Meyer, Chief Executive Officer of Union Square Hospitality Group, via Zoom. I wanted to ask the award-winning restaurateur how he has navigated the pandemic and what he sees for the dining industry in the months ahead. Meyer is known for several top restaurants, including Union Square Cafe, Gramercy Tavern, Manhatta, and the popular burger chain, Shake Shack.
While many of the city's restaurants continue to struggle, Meyer hopes that they can return to what they once were. Below is our conversation, which has been lightly edited for clarity and length.
Let's go back to March and April. What were your thinking about the business and the safety of your employees? 
One hundred percent of our thoughts were about our staff. We closed our restaurants about five days before Mayor Bill de Blasio required that to happen. We closed earlier because in early March, we had already seen two different examples of employees with flu-like symptoms which caused us to close for one or two days. We also had to throw our food out and test our employees. It turns out, in one example, our sous-chef only had the flu. But once we realized that this type of thing would keep happening, we decided to close all of our restaurants. When we looked to China, we figured that it would also take us about nine weeks to get everything under control. No one knew that the situation would last as long as it has. 
What type of restaurants do you think will be most affected over the long term? 
Fine dining was the first to close and will be the last to reopen. With fast food or fast casual, you don't need to be seated by a maître d', and you don't need to sit at a table for two hours. Most fast casual and fast food restaurants are already set up to have the ability to order online and get take-out. That is a very different experience than a full-service fine dining restaurant, which is focused on people gathering and being served in very close quarters by waiters and waitresses.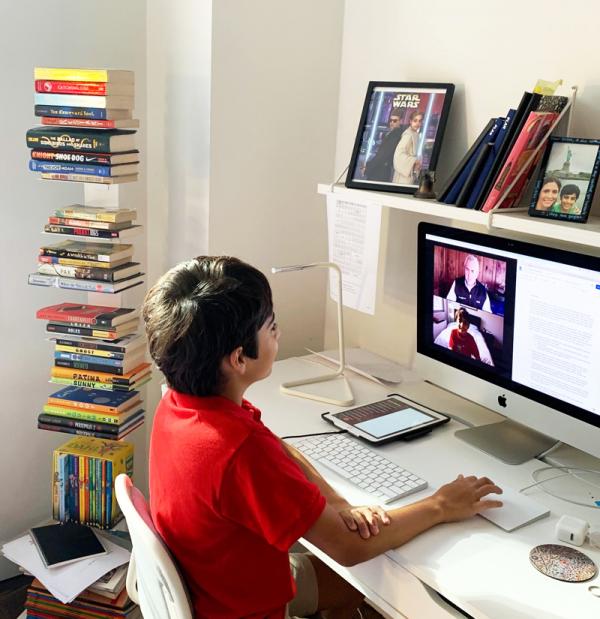 What more can the city and the federal government do to help the restaurant industry? 
The federal government is the only branch of government that can provide funding for restaurants. Currently, Congress is trying to pass a bill called "The Restaurant Act" to provide relief for restaurants. It's focused on small businesses owned and operated by women and people of color. No chains and big businesses would be eligible. What is so great about this is it provides flexible funding. You can use the money for whatever you like: rent, employees, food costs, and much more. The city government can relieve restaurants of their rent by figuring out a deal with banks and landlords. Currently, restaurant rent notices are just piling up on top of each other. If there could be some kind of agreement where banks could go easier on landlords and, in exchange for that, landlords could go easier on restaurants, it would save many restaurants. 
Can eating outdoors replace dining in restaurants? 
Outdoor dining was a very good thing for New York City. It doesn't feel good to walk by boarded-up and closed restaurants. But it feels really good for New Yorkers to sit down safely with each other and enjoy a good meal. A lot of restaurants have more outdoor seats than indoor seats. Although some restaurants do not have that much outdoor capacity, it's better than nothing. The big question is: What will happen in the winter? Can we heat outdoor seating enough so that people will still want to come?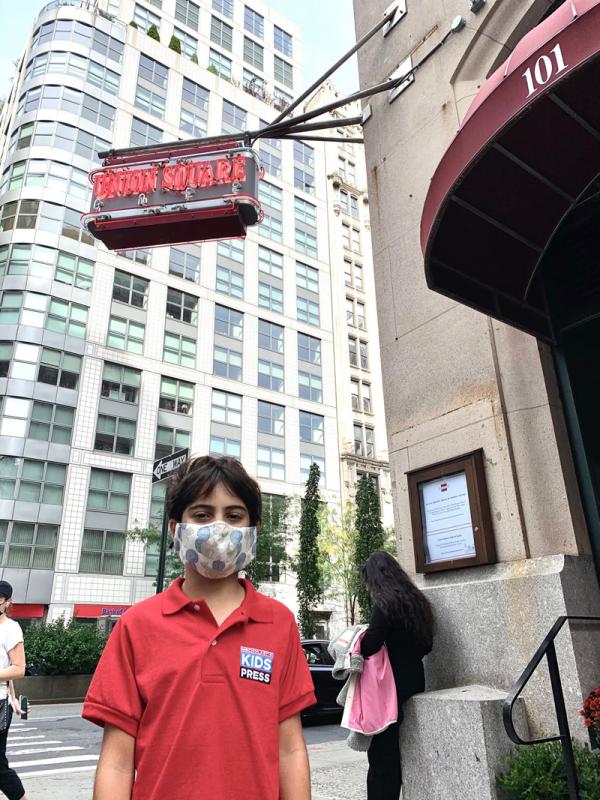 What innovations due to COVID-19 have caught your attention? 
I think outdoor dining is one of the greatest innovations because New York has always discouraged that. It has now become permanent. When restaurants have full indoor capacity again, and you can serve outdoors, it should be very additive to the business. Another innovation has been a QR code menu. You can scan the code on your phone and look at the menu, order, and pay your bill electronically. Another example is a company like Goldbelly. At Goldbelly, they find the best version of foods all over the country, and ship them to you overnight. This allows you to get a special sandwich or pizza from a completely different city or state. It has provided a lifeline for a lot of small restaurants. Most of the innovations we've been working on revolve around safety. The QR code scan at each table can enable contact tracing, so you can be notified if someone near you was infected. We have implemented health checks and air purifiers. It makes us, our employees, and our guests feel better. 
How can people like my family and me support local restaurants?
Eat out as much as you can, as safely as you can. Say "thank you" when you see someone sanitizing tables and chairs. When you think a restaurant can be doing something better, give feedback. We've made changes to our restaurants based on what diners have told us. 
Photos courtesy of the author