Republicans Meet in Florida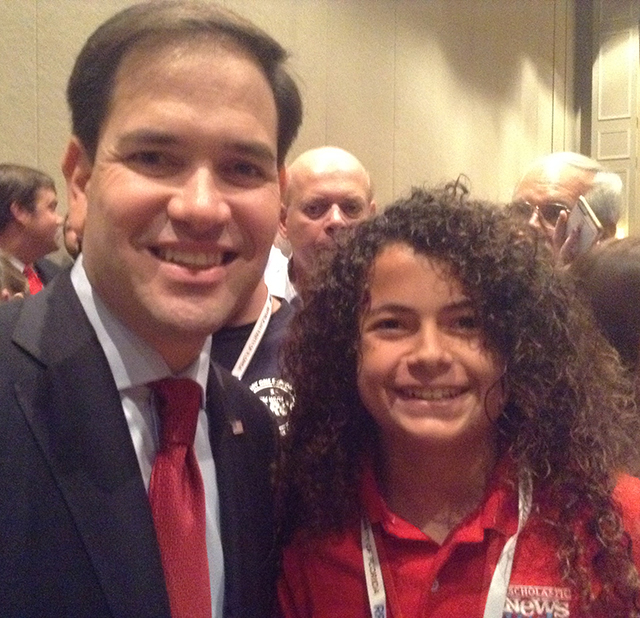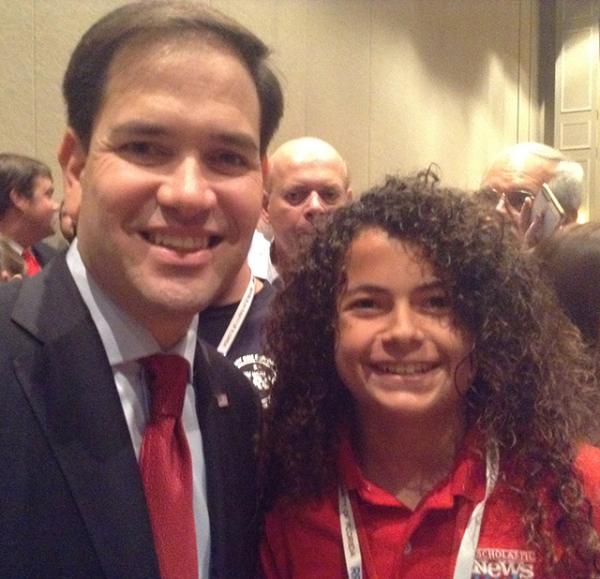 The Republican Party of Florida held its first ever, two-day Sunshine Summit on November 13-14 at the Rosen Shingle Creek Resort in Orlando, Florida. The event brought 14 top GOP presidential candidates to the state to share their views with 2,500 Republican Party activists.
Attendees had the experience of participating in grassroots training and leadership sessions, as well as the opportunity to meet their favorite candidates.
Security at the Summit was especially tight on the first day, due to the Secret Service detail for the two frontrunners—businessman Donald Trump and retired neurosurgeon Ben Carson—or, as the Secret Service refers to them, Mogul and Eli, their code names.
Florida Senator Marco Rubio was the first presidential candidate to address the attendees on Friday and the first to sign papers ensuring that his name will appear on the ballot when Florida holds its primary elections in March of 2016.
"They asked me to bring my ID, I kid you not," Rubio said as the crowd erupted in laughter. "I said Google it. You'll see it's me."
FIGHTING TERRORISM
Trump and Carson were scheduled to speak on Friday afternoon when news of the terrorist attacks in Paris, France, broke. Carson did not mention the attacks in his speech, but he did address them afterwards when talking to the press.
"I would be working with our allies and working with every resource known to man . . . to eliminate [the terrorists] before they eliminate us," he said.
The second day of the Summit included speeches by New Jersey Governor Chris Christie, Kentucky Senator Rand Paul, Ohio Governor John Kasich, and former business executive Carly Fiorna. Much of the attention was focused on the Paris attacks, which killed 129 people.
"We have seen evil visited upon innocent people once again," Christie said. "We stand with [the people of France] and pray for them. Our outrage must turn into action and resolve."
ISSUES AFFECTING YOUNG VOTERS

Florida voters—from college students to veterans—crowded the ballroom to hear the candidates. "What's great about being here is just seeing everyone that is involved, the enthusiasm from the candidates, and I think it's great that it's in Florida," said Mary Krupa, a former Army nurse from Orlando. "Everyone is very excited about this election and wants to get involved."
College students filled the hallways in booths representing young voters, addressing such issues as education and student loans. "We need to get government out of our loans, which means no more subsidized loans, and we need to start giving loans and interest rates based on merit," said Devin Haskins, a University of Central Florida student who is majoring in finance.
Other voters just wanted to see their favorite candidates. "I came to see Marco Rubio [the son of Cuban immigrants] because I definitely identify myself with him,"  said Lucymar Carbajal, an International Recruitment Specialist at Valencia College in Orlando. "I come from a family of immigrants, and he is very inspiring to me."
Some of the candidates encouraged young people to pay attention to the issues. "Kids across America should be interested in this election because their future is at stake," Senator Rubio said. "We're debating the future, which they are going to inherit."
Photo courtesy of the author