A Report From the U.S. Open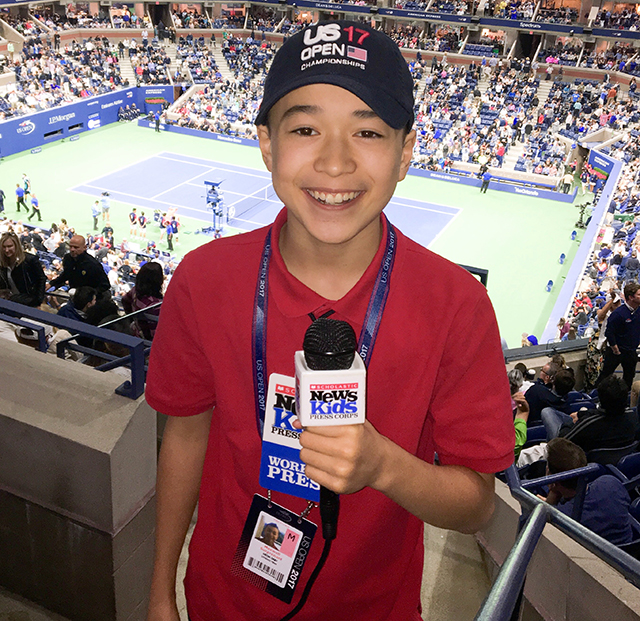 Behind every U.S. Open tennis champion, there is someone who believed in the rising star. Men's champion Rafael Nadal of Spain and women's champion Sloane Stephens of the United States gave thanks after their respective victories at the U.S. Open.
The tournament, one of the four biggest tennis events of the year, is held annually at the Billie Jean King Tennis Center in New York City. The other four Grand Slam events are the Australian Open, the French Open, and Wimbledon.
Nadal, who is ranked #1 in the world in men's singles, gave credit to his uncle, who has coached him since he was a child. "I can't thank him enough for all the things he did for me," Nadal said on September 10, after his championship victory over Kevin Anderson of South Africa. "It's great that I had somebody like him pushing me all the time."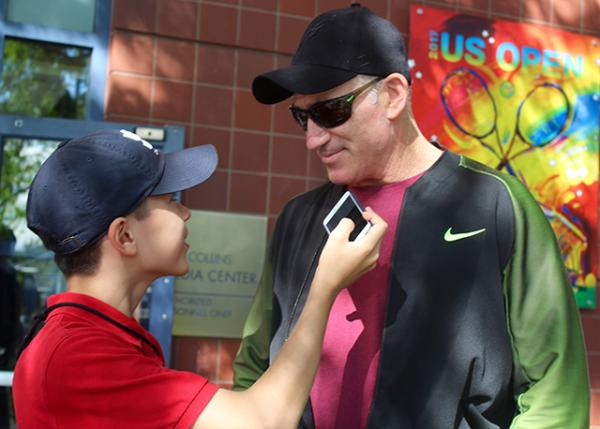 "NEVER GIVE UP"
Stephens said that she owed her success to her mother. "When I was 11 years old, my mom took me to a tennis academy," Stephens said on September 9, after her win over fellow American Madison Keyes to claim the women's singles title. "One of the directors there told my mom that I'd be lucky if I was a Division II player [in college], and I got a scholarship. So, parents, never give up on your kids. If they want to do something, always encourage them."
Although Stephens was unseeded (not ranked in the top 16 players in the tournament), mostly due to a foot injury, she defeated favorite Venus Williams in the semi-final match.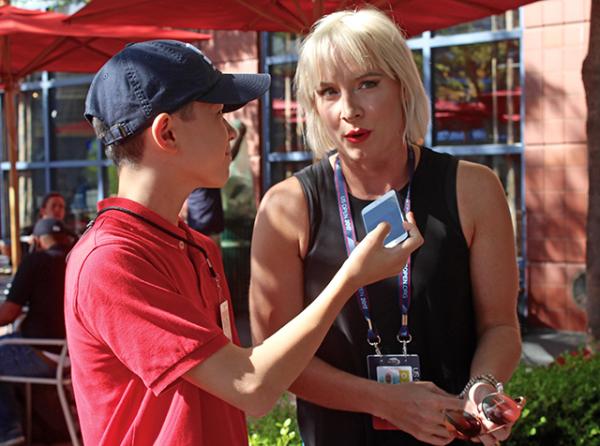 ADVICE FROM THE PROS

Throughout the two-week tournament, which began on August 28, I had the opportunity to meet professional tennis players and coaches who offered advice for kids.
"It's about practicing and getting better," said ESPN tennis analyst Brad Gilbert. After retiring from the professional tour, Gilbert has coached several elite players, including Andre Agassi, Andy Roddick, and Andy Murray.
"Hard work, determination, and a journey through the juniors [tournaments for kids] is what makes a tennis champion," Gilbert added.
Bethanie Mattek-Sands, who is currently ranked #2 in the women's doubles rankings, observed that enjoying the sport was also important. "It's not about the quantity," she said. "It's about the quality. If you're out there for hours and hours but not having any fun, you're not going to get any better. Keep enjoying it."
Photos courtesy of the author