Remembering Hurricane Katrina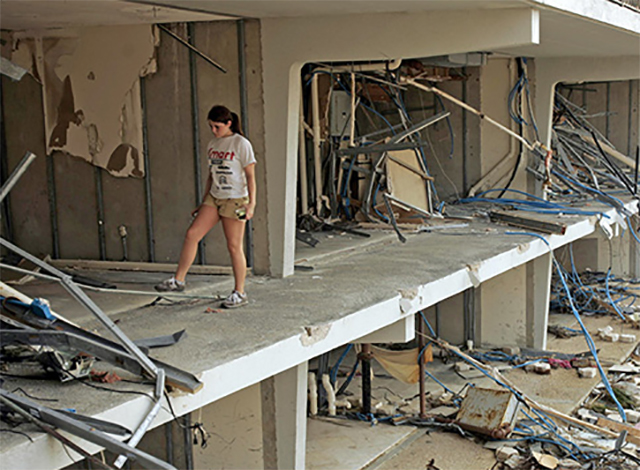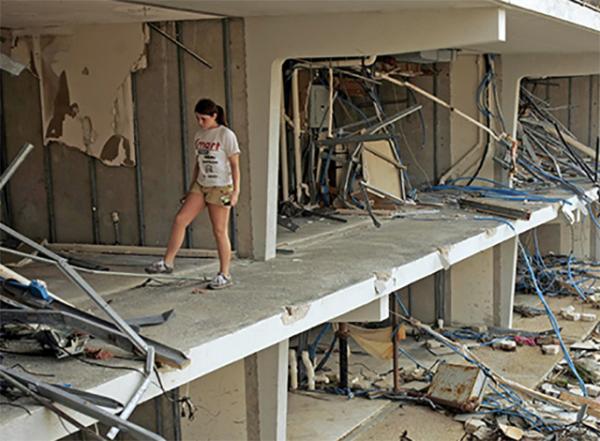 On August 29, 2005, Hurricane Katrina struck New Orleans, Louisiana, and the surrounding area (see map). Katrina was one of the deadliest storms in U.S. history. More than 1,800 people were killed, mostly in New Orleans. Property damage in Louisiana, Mississippi, and Alabama totaled more than $100 billion.
Darlene Alexander, who lived in New Orleans in 2005, remembers hearing the first storm warnings. She thought they were false alarms like others in the past. But when the Governor of Louisiana at the time, Kathleen Blanco, urged residents to leave, Alexander decided to act quickly. She bought a car at a dealership that was already boarding up its windows. The morning before the storm, she drove with her two sons, Austin and Justin, to Shreveport, Louisiana.
"I grabbed a bag of pictures," Alexander recalls, "and a couple of outfits. My son Austin grabbed a bunch of tennis shoes. I remember fussing at him because he took so many shoes. But then, when we all needed clothes, he was the only one who didn't need shoes."
A "TRAUMATIC" TIME
Like most people who fled New Orleans, Alexander didn't know that 80 percent of the city would be flooded. When the levee system (walls that keep out water) collapsed, more than 100,000 homes and businesses were destroyed. Hundreds of thousands of people were displaced.
Alexander decided to relocate to Shreveport so that she could raise her sons "in a safe environment." She now teaches math at my school, Caddo Middle Magnet. Her son Austin, who was 13 at the time of the storm, says that the opportunity to start a new life in a new city "was probably one of the best things that ever happened" to him and his family.
Charlene Gordon-Cannon, also a resident of New Orleans in 2005, describes the weeks and months after the storm as "traumatic, emotional, and stressful." Her family's home was flooded, and many of their possessions were lost. After the family evacuated, Gordon-Cannon had to return to New Orleans for work. All of the turmoil made her young daughter, Nila, feel "stressed out and scared."
TRYING TO REBUILD
Televised news reports of the storm exposed racial inequality in New Orleans to the world. Many African Americans in poor communities did not have the resources to protect their families and homes, or even to leave the city before the storm hit.
Today, the struggle to rebuild New Orleans continues. Homes are being built in the Lower Ninth Ward, a neighborhood that was nearly wiped out by the storm. Tech companies are bringing much-needed business to the city. Yet urban expert Roberta Brandes Gratz has found that many African Americans are still being left behind. New Orleans, she says, "is a tale of two cities."
Photo by Michael Mulvey/Dallas Morning News/Corbis