Remembering a Former First Lady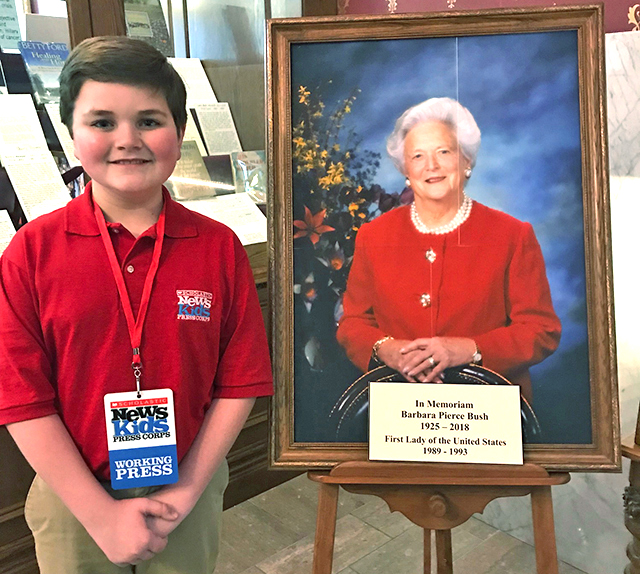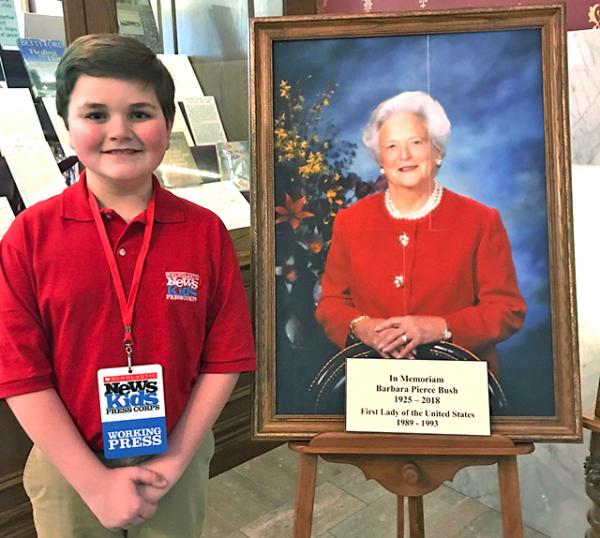 Former First Lady Barbara Bush is being remembered in the United States and around the world for her public service, her dedication to literacy, and her sharp wit. The former First Lady, who died on April 17, was the wife of former President George H. W. Bush and the mother of President George W. Bush.
"Barbara and George Bush put country above party, the common good above political gain, and service to others above the settling of scores," said historian Jon Meacham at Mrs. Bush's funeral, which was held on April 21 in Houston, Texas.
Mrs. Bush became the First Lady on January 20, 1989, when her husband was inaugurated as president. She is one of only two people in U.S. history to be both the wife and mother of a president. The other is Abigail Adams. Mrs. Bush's son, George W. Bush, held office from 2001 until 2009.
"ADMIRED AND RESPECTED"

I recently visited the National First Ladies' Library in Canton, Ohio, to learn more about Mrs. Bush's life and legacy. A memorial display showcased her letters, books, and photographs.  
Lucinda Frailly, director of education at the library, said that people across the country looked up to Mrs. Bush. "Americans admired and respected Barbara Bush," Frailly said. "When she took up a cause, the nation listened and responded."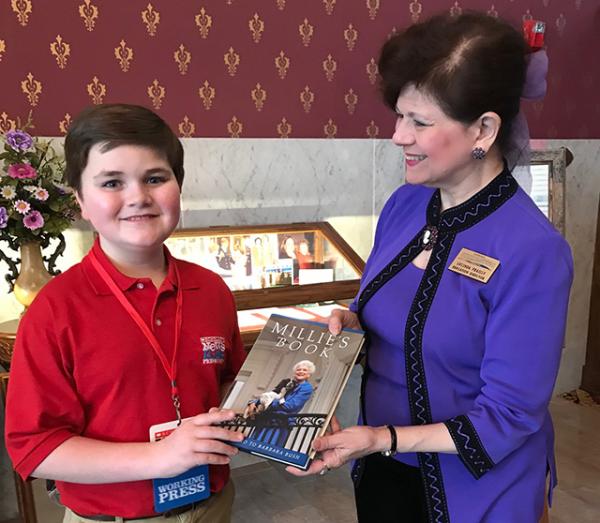 AN ADVOCATE FOR LITERACY
Mrs. Bush, whose husband held office until 1993, dedicated herself to helping all children cultivate a love of books, in part because her son Neil was diagnosed with dyslexia as a child.
"The former First Lady was a strong advocate for children's literacy," said Jennifer Highfield, president and chief executive officer of the library. Mrs. Bush, she added, was quick to accept invitations to libraries and schools to read with children.
Mrs. Bush even joined Big Bird on Sesame Street, a popular TV show for children, to promote reading. The former First Lady also encouraged athletes, musicians, actors, and other celebrities to spend time reading to children in their communities.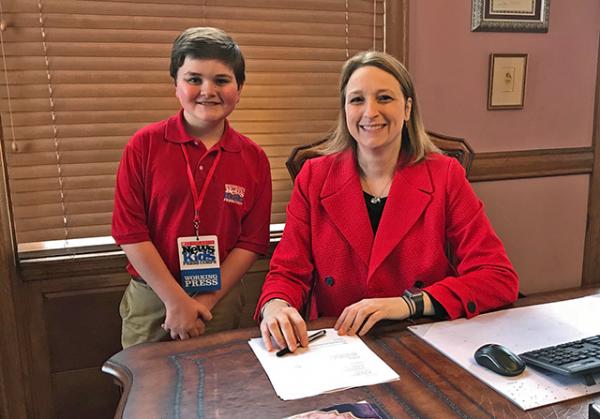 "A ROLE MODEL"
For Mrs. Bush, the ability to read well was the foundation of success. "You must read to your children," she advised college students at a commencement address in 1990. "Your success as a family, our success as a society, depends not on what happens in the White House, but on what happens inside your house."
The former First Lady's legacy will live on through the Barbara Bush Houston Literacy Foundation. "Mrs. Bush had an unwavering desire to help others with her innate kindness and piercing wisdom," the organization noted after her death. "As a role model for leading a life of service to others and a champion of the literacy cause for more than three decades, she will forever be our inspiration for helping people reach their fullest potential in life through the power of literacy."
Photos courtesy of the author