Remembering the Fallen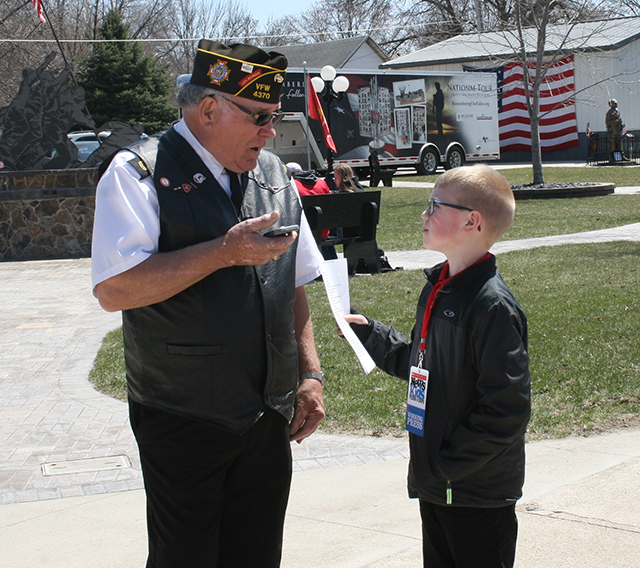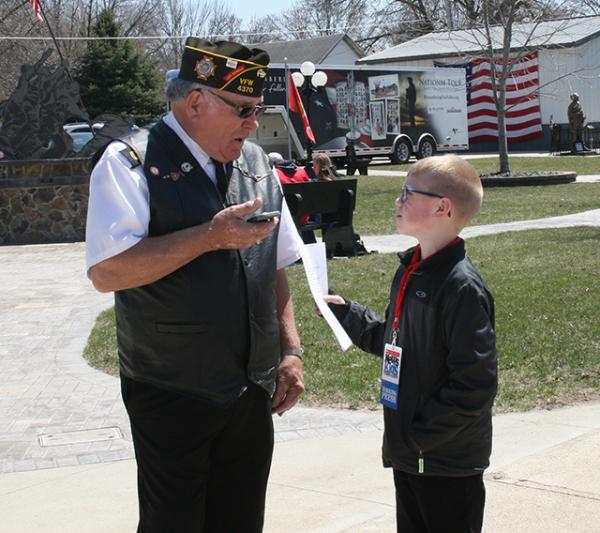 Since the terrorist attacks of September 11, 2001, the United States has been involved in wars in Afghanistan, Iraq, and elsewhere. A new traveling memorial, "Remembering Our Fallen," honors the nearly 7,000 service members who have died in those conflicts.
The tribute towers, which were unveiled on the steps of the Lincoln Memorial in 2017, have traveled to New York, California, and other states around the country. In April, the exhibit stopped in my hometown of Britt, Iowa.
INCLUDING EVERYONE
Bill and Evonne Williams, who live in Nebraska, came up with the idea for the traveling memorial. For the past several years, they have made it their mission to honor members of the military. Their four sons have all served in combat.
Initially, the towers honored fallen soldiers from Nebraska. The tribute has since been expanded to include post-9/11 service members from states around the country. Soldiers who died in war zones, training accidents, and as a result of post-traumatic stress are all honored.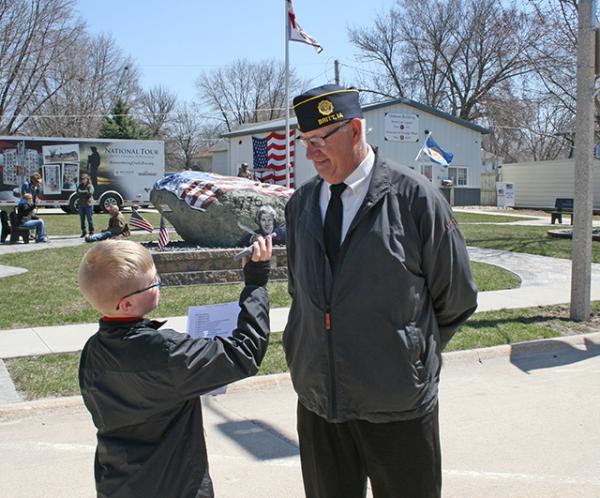 PUTTING "A FACE TO THE NAME"

The memorial consists of 21 towers, with two photos of each fallen service member. One photo is of the soldier in his or her military uniform, the other a snapshot provided by family members.
Lonnie Ford of Pender, Nebraska, helped create this unique memorial. His son, Joshua, was killed in Iraq in 2006 at the age of 21.
"It puts a face to the name," Ford said at a commemorative event in Britt. "Sometimes, if you just see a name, it really doesn't mean that much. When people see the pictures of the soldiers both in uniform and as a kid or having a normal day, I think that is what brings the reality to them."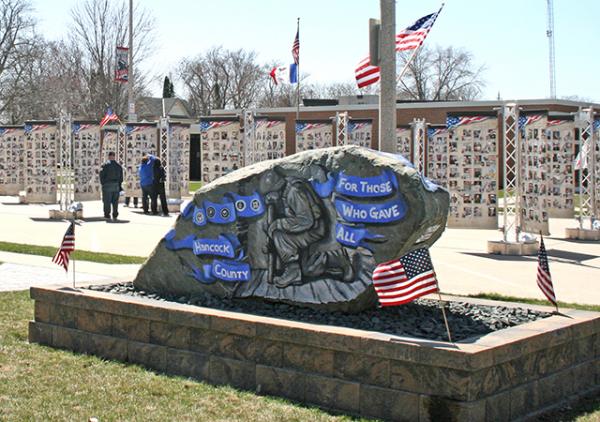 "THEY SACRIFICED EVERYTHING"

Jerry Christensen, who is from Britt, helped organize the event, which was held in Veterans Park. "It took a long time to be recognized when we got back from war," said Christensen, who is a veteran of the Vietnam War. "We felt that we should bring the memorial here so that people could pay tribute and give honor when it matters the most."
Another veteran who visited the memorial was Ken DeWaard, also of Britt. "We need to remember what happened and what they did for us," DeWaard said. "They sacrificed everything for our freedom and for the freedom of people in other countries, as well."
One of the best parts of a traveling memorial, Ford said, is that "it's easier for more people to see it." The exhibit is touring cities around the country, including upcoming stops in Northville, Michigan; Cincinnati, Ohio; and Shreveport, Louisiana.
Photos courtesy of the author