The Reluctant Leader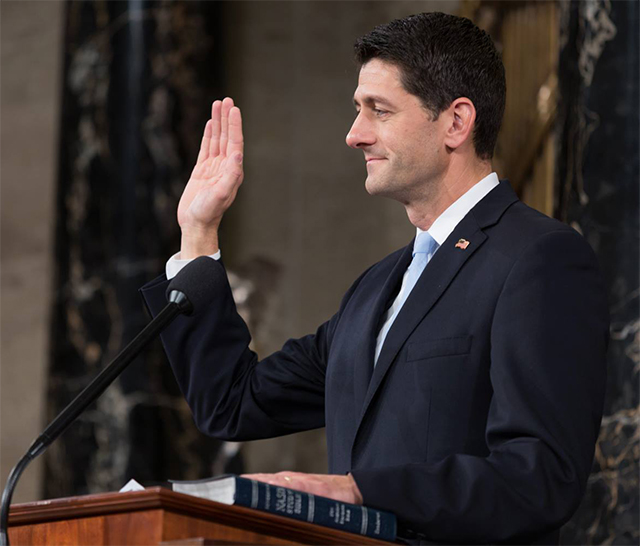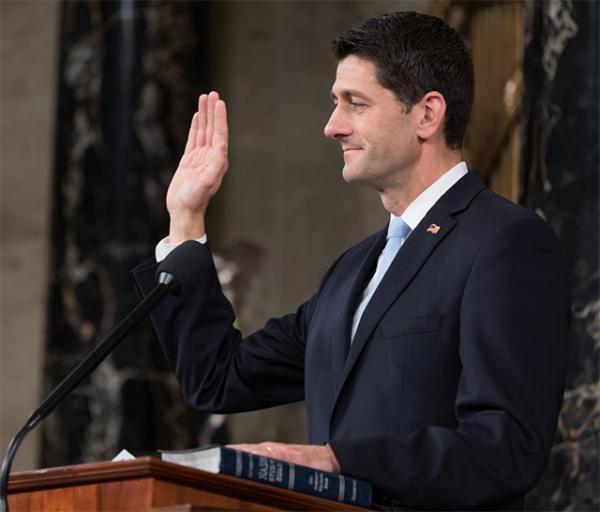 Paul Ryan was first elected to the United States House of Representatives in 1998. The Wisconsin native, who is a Republican, grew up believing in the old saying that "you can either be part of the problem or part of the solution." That is what his parents always told him. Now, he tells the same thing to his own three children.
On October 29, 2015, Ryan was elected Speaker of the House, a role that he did not seek. He was reluctant to spend even more time away from his young family in Wisconsin. But Ryan decided to accept the role, he said via email, "because this moment is so important to our country and future." Part of his role as Speaker will involve presiding over the Republican National Convention in July in Cleveland, Ohio. There, New York City businessman Donald Trump is expected to win the party's presidential nomination.
Ryan did not want to speak to Kids Press about his philosophical differences with Trump. But the Speaker's concerns about the Republican candidate have been reported widely. For example, Ryan does not agree with Trump that Muslim immigration to the United States should be banned temporarily.
After the mass shooting in Orlando, Florida, over the weekend, it was learned that the gunman had pledged allegiance to ISIS (an Islamic terrorist organization). Trump renewed his call for the temporary ban on Muslim immigration. Ryan disagreed, saying, "The vast, vast majority of Muslims around this country and around the world are moderate. They're peaceful. They're tolerant."
Nonetheless, when Ryan addressed the House of Representatives on Monday, calling for a moment of silence for the 49 people killed in the massacre, angry Democrats shouted him down for not taking more action to limit gun purchases. Several gun-control bills that had been drafted after last year's shootings in Charleston, South Carolina, had not been taken up in the House. Democrats blamed the inaction on Ryan.

STILL SEEKING SOLUTIONS

Despite the challenges of his job, Ryan enjoys meeting with people around the country, especially young people. He encourages kids to get involved in issues they care about.
When asked what he thought was the biggest challenge facing today's young people, Ryan wrote, "America is $19 trillion in debt, and unless our current leaders do something about it, the debt will keep growing." Such a financial burden, Ryan believes, will result in diminishing opportunities for future generations.
Ryan still hopes that he can "be part of the solution," as his parents said, and help bring about a brighter future for all Americans.