Rebuilding in the Everglades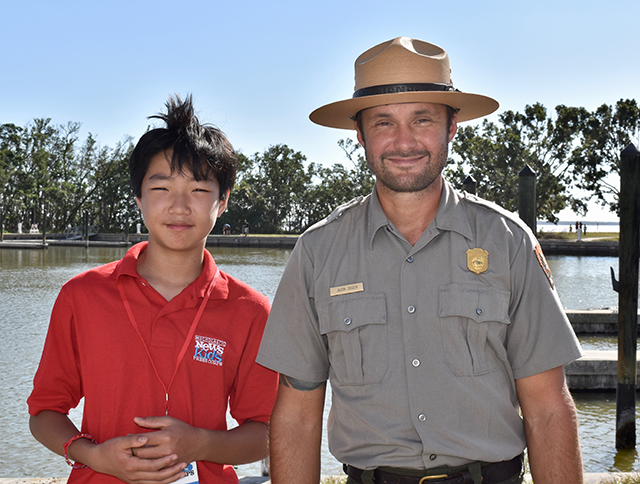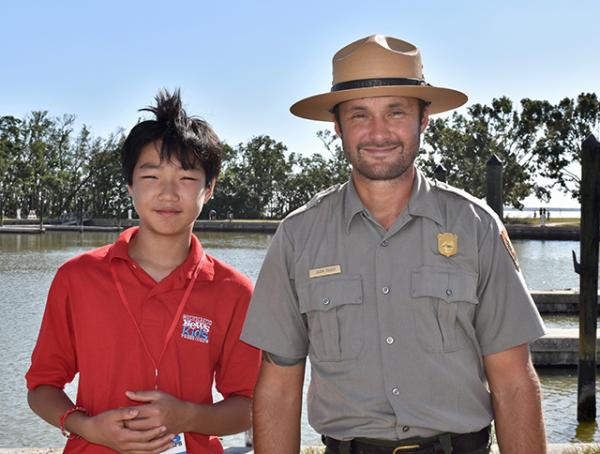 Last summer, Hurricane Irma wreaked havoc along the Atlantic coast, striking five countries and several Caribbean Islands. The strongest hurricane recorded in the Atlantic region since 2005, Irma caused more than $66 billion in damage.
The storm, which began in August, hit the Eastern United States in September, causing the most damage in Florida.
The Everglades National Park in Southern Florida was hit especially hard. The 1.5 million-acre preserve is the largest subtropical wilderness in the U.S. It is home to mangroves, wetlands, and pine flatwoods, as well as such threatened or protected species as the Florida panther, American crocodile, and West Indian manatee.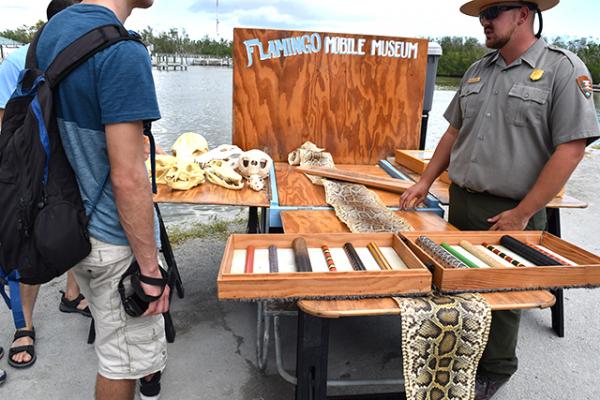 CREATING NEW HABITATS

During a recent visit to the Everglades National Park, I spoke with Jason Deger, a ranger at the Flamingo Visitor Center, which was temporarily closed due to damage caused by the hurricane.
Wildlife in the Everglades, Deger said, is surprisingly resilient. "The birds, crocodiles, and manatees here at Flamingo are used to hurricanes," Deger told me. "It's actually a healthy process for the wildlife because the hurricane will create new habitats."
Still, the Category-5 storm caused extensive damage to several structures, flooding the first floor of the visitor center and ripping off the roof.
Deger was undaunted. "Right now, the visitor center may be damaged," he said, "but it is a huge priority for us to get it back up and running. We'll find a way to restore it."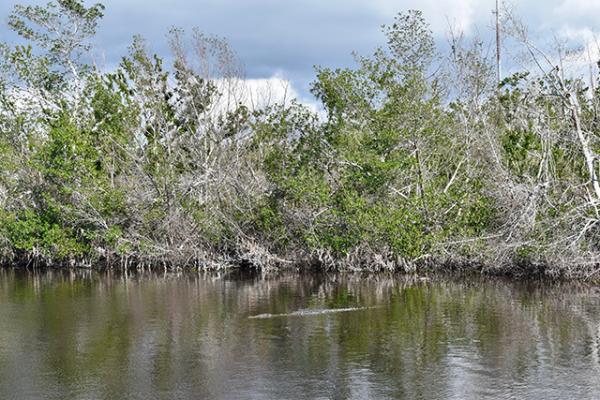 BE A JUNIOR RANGER

When asked how kids can help preserve our national parks, Deger said that the first step is learning about the park system.
"I got my start in Yosemite National Park, and I loved it," the ranger said. "Young kids [ages 5 to 13] can sign up for the Junior Ranger Program. It really teaches kids what each individual park is about. Once you get into high school, you can start volunteering at a park near you."
Preserving wildlife, Deger added, lies in the hands of today's young people.
Photos courtesy of the author