Reading Is Magical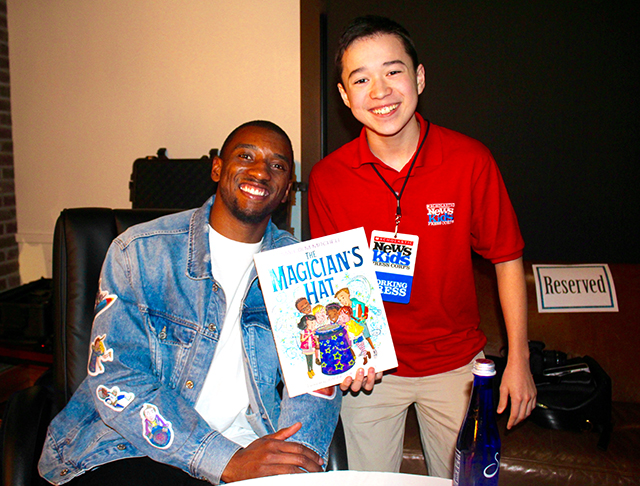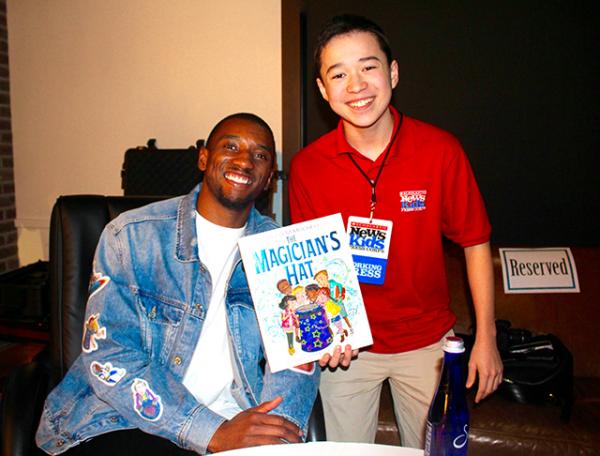 "Reading is magical because it helps us expand our minds and opens us up to new opportunities," says children's book author and New England Patriots wide receiver Malcolm Mitchell. "When we see the world in different ways, it allows us to make better decisions."
On February 25, Mitchell launched his debut picture book, The Magician's Hat (Scholastic), at An Unlikely Story in Plainville, Massachusetts. He read aloud—something that was very hard for him to do as a kid. This time, he had an audience of hundreds of children and adults.
Mitchell, who grew up in Valdosta, Georgia, struggled with reading until he got to the University of Georgia, where he was a star football player. "I'm a kid from the projects who didn't have a lot of money and was only supposed to be an athlete," he said. "When I picked up a book, I became more than that." 
DREAM BIG
Mitchell's mother encouraged him to dream big, no matter how much adversity the family faced. "It really doesn't matter what we go through," he said. "The important thing is to keep pushing and moving forward."
In addition to writing a book, Mitchell earned a Super Bowl ring with the Patriots in 2016. But he still remembers his struggles as a kid. When he was in the second grade and attended his school's book fair, he didn't have the money to buy the book he wanted, Captain Underpants by Dav Pilkey. Now, years later, Pilkey and another one of Mitchell's literary heroes—Jeff Kinney, creator of the Diary of a Wimpy Kid series—have endorsed The Magician's Hat.
The book mirrors Mitchell's own experiences with reading. It tells the story of a magician who invites kids to reach into his magic hat and see what they discover. Each child pulls out a special book that helps his or her dreams come true.
"SHARE THE MAGIC"

In 2015, Mitchell founded Read With Malcolm, a youth literacy initiative that promotes reading and book ownership among students in underserved communities. "There's nothing in life you can't overcome," Mitchell said. "No matter what your challenges, there's a book to help you get through it."
Through his book and foundation, Mitchell hopes to help as many children as possible by spreading his message: "It doesn't matter where you come from, or the color of your skin, or how much you weigh. The only thing that matters is that you're trying to be the best person you can be."
Photo courtesy of the author