Reaching for Mars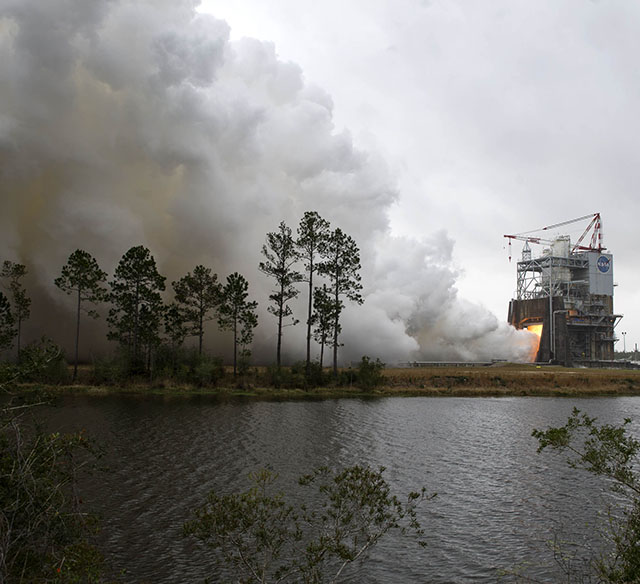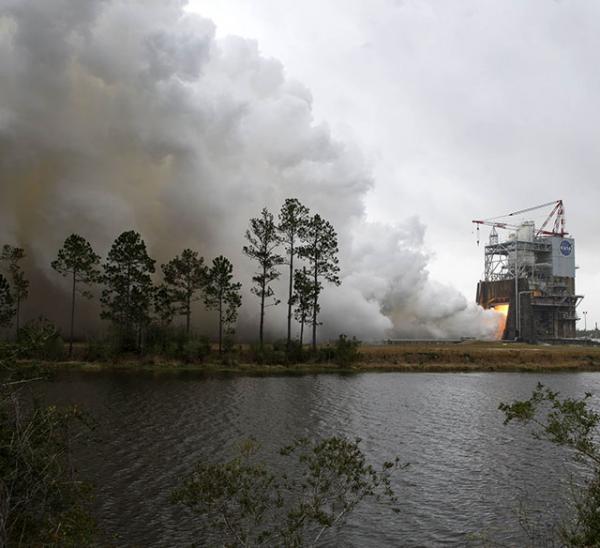 What does it take to get humans to Mars? First, you need a rocket engine that can propel a 77-ton vehicle 142 million miles. The National Aeronautics and Space Administration (NASA) is nearing completion of that engine.
In its final configuration, the RS-25 rocket engine will be a crucial part of NASA's new deep-space vehicle, the Space Launch System (SLS). At 321 feet, the SLS is taller than the Statue of Liberty and large enough to carry the equipment and supplies that astronauts will need for a journey to the Red Planet.
Development of the RS-25 began in the 1970s for use in the space shuttle program. Whereas the shuttle required three RS-25 engines, the SLS will need four engines with even more power. Unlike the space shuttle's main engine, "these engines will not be re-used," says Ryan McKibben, Lead RS-25 Mechanical Operations Engineer. "We're running the engine closer to its limits."
CLEAN ENERGY

The bigger and better RS-25 was tested earlier this year at the Stennis Space Center in Mississippi. The 500-second test enabled engineers to "collect performance data," says RS-25 Project Manager Ronnie Rigney, "and assess any risks of engine operation on the ground before [the RS-25] is utilized in flight."
The RS-25 runs on liquid oxygen and liquid hydrogen. The liquids are mixed and ignited, which causes an explosion. As the gas formed from the burning of the liquids expands, "tremendous power is released," McKibben explains.
The engine is environmentally safe. "Liquid oxygen plus liquid hydrogen gives you an exhaust gas of water," McKibben says. Engines that power cars, on the other hand, give off gasses that are toxic to people and the environment.
BENEFITS ON EARTH

NASA's Deep Space program is not just about sending people to Mars. The technology and engineering advances that are developed in the program help people around the world. "NASA has just released 56 patents for free use in [private enterprise]," McKibben says.
NASA's goal is to reach Mars by mid-2030, which means that members of our generation will likely be on the first mission. Rigney says that the first Space Shuttle flight occurred when he was a senior in high school. He hopes that kids will "be encouraged to know that our nation continues to explore and challenge ourselves to reach new heights."