Racing Milk Carton Boats in Portland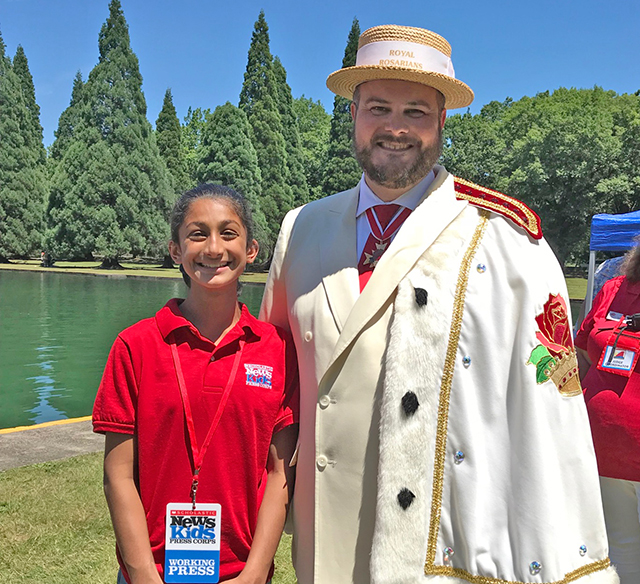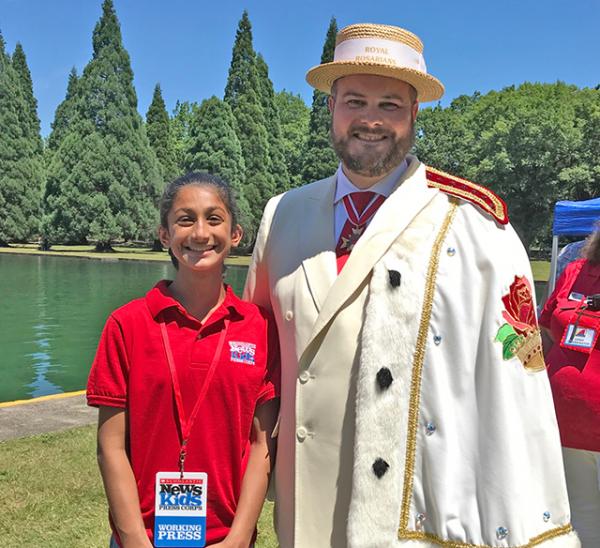 On a bright Sunday at the Westmoreland Park casting pond in Portland, Oregon, something peculiar is lining the docks—boats. But these are not ordinary boats. They are made with recycled milk containers.
A loud voice booms over the loudspeaker, welcoming everyone to the annual Milk Carton Boat Race. The event has been part of the Portland Rose Festival, a civic event that brings Oregonians together, since 1973. Teams excitedly compete for the coveted People's Choice Award. 
Adam Baker, prime minister of the Royal Rosarians, a group that showcases Portland's best qualities, says that this is an important race for all of Oregon, especially Portland.
"This is a community event where we can get people to plan how to construct boats, to think long-term on how to build a better boat, how to collect supplies, and get everybody involved," says Baker, whose organization sponsors the event each year. "You can have single riders, adults, youths, mixed ages. There's engineering involved. There's teamwork."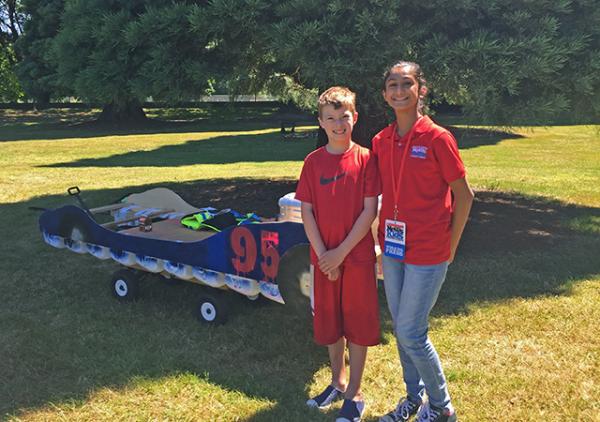 "LIGHTNING MILKQUEEN"
When the youth teams line up, there is a boat that looks just like a beloved movie character—Lightning McQueen from Pixar's Cars. Connor, the 8-year-old captain, rows across the pond for the first time at lightning speed and finishes second. He will also take home the second place title in the showboat competition, where judges pick their favorites based on watching the crowd's reactions. 
Connor and his family built the boat together, making a wood frame first and then adding milk cartons for added buoyancy. He says that Cars inspired the building and decorating of his boat: "I really like the movie, and I also like McQueen."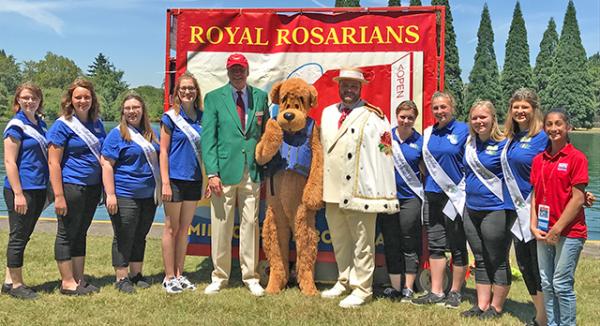 "OUR FAMILY'S TRADITION"
Colton Snook has been participating in the Milk Carton Boat Race for 10 years. "It's our family tradition in the summer," he says. Snook's father, Brian Snook, works for Darigold, a dairy company.
"He helps me get the cartons and helps me put the boat together," Colton explains. Their boat is composed of chocolate milk cartons on a wood frame.
Colton and his boat, "Chocolate Thunder," end up winning first place by a long stretch in the adult races—and not for the first time.
Everyone is excited when the awards ceremony rolls around. A "Dairy Princess" from each county in Oregon stands beside the participants and hands them their medals and ribbons.
The event ends with a warm goodbye from Adam Baker and a promise to be back next year. 
Photos courtesy of the author