A "Quiet" Donald Trump Rally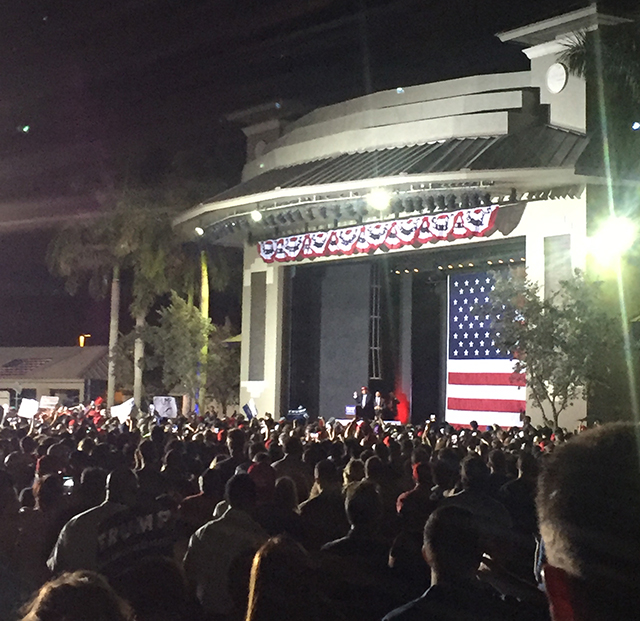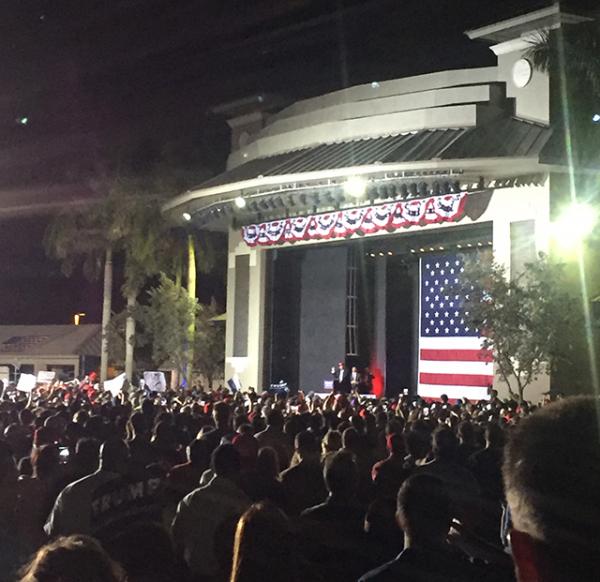 After a violent and nerve-racking weekend for business mogul and presidential hopeful Donald Trump, the Republican front-runner closed out the weekend in Boca Raton, a small city in Florida's Palm Beach County. The evening rally, which took place on March 13, drew more than 6,000 people.
The event came after Trump canceled a planned rally in Chicago on March 11, due to a clash between supporters and protesters that spilled onto the streets. The next day, at a rally in Dayton, Ohio, the Republican candidate was startled when a protester jumped a barricade and leaped onto the stage to try to grab the microphone. Secret Service agents immediately tackled the man, Thomas DiMassimo, and charged him with disorderly conduct and inducing panic. That night, Trump was interrupted repeatedly by protesters when he spoke at a campaign rally in Kansas City, Missouri.
Many people, including Trump's competitors for the Republican nomination for president, say that the front-runner's language on the campaign trail is stirring up voters in potentially harmful ways. After the cancellation of the Chicago rally, former Ohio Governor John Kasich said, "Donald Trump has created a toxic environment. And a toxic environment has allowed his supporters and those who sometimes seek confrontation to come together in violence."
Trump, who denies such charges, has made critical comments about undocumented workers, Muslims, members of the press, and others. "The press is extremely dishonest," Trump has said repeatedly.
ANOTHER "SUPER TUESDAY"
At the Florida rally, Trump told the loud and mostly cheery crowd, "We want peace." He also said that he wants to bring back companies that have moved to other countries and create more job opportunities for workers in the United States.
"I think that Trump is more practical than the Democratic candidates," one supporter told me. Several people at the rally, however, were protesting Trump's candidacy. They did so in a civil manner. It appeared that most protesters were not allowed into the Sunset Cove Amphitheater due to security concerns. It was clear that after a chaotic weekend, security did not want another clash.
On Tuesday, March 15, Florida, Illinois, Missouri, North Carolina, and Ohio will hold primary elections. Florida's primary, which is winner-take-all, has 99 Republican delegates up for grabs. Ohio has 66 delegates. A total of 1,237 is needed to secure the party's nomination. In recent polls, Trump has led Florida Senator Marco Rubio in Rubio's home state. Trump also seemed to have the edge over Kasich in Ohio.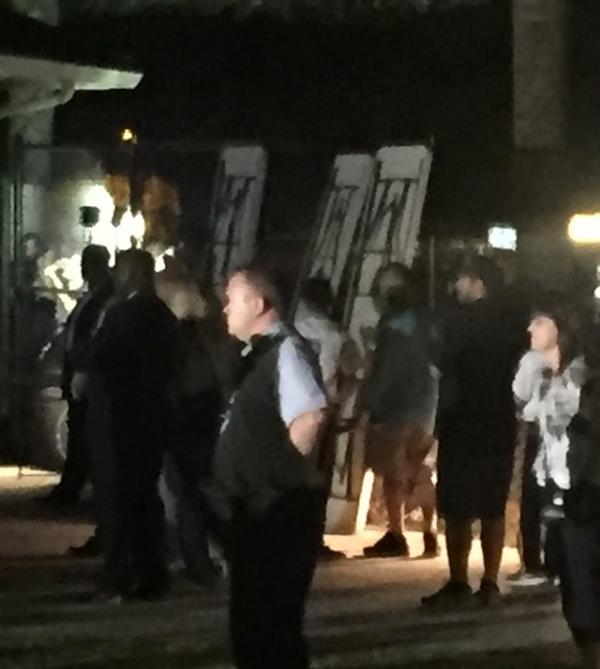 Photos courtesy of the author