Protests Continue in Hong Kong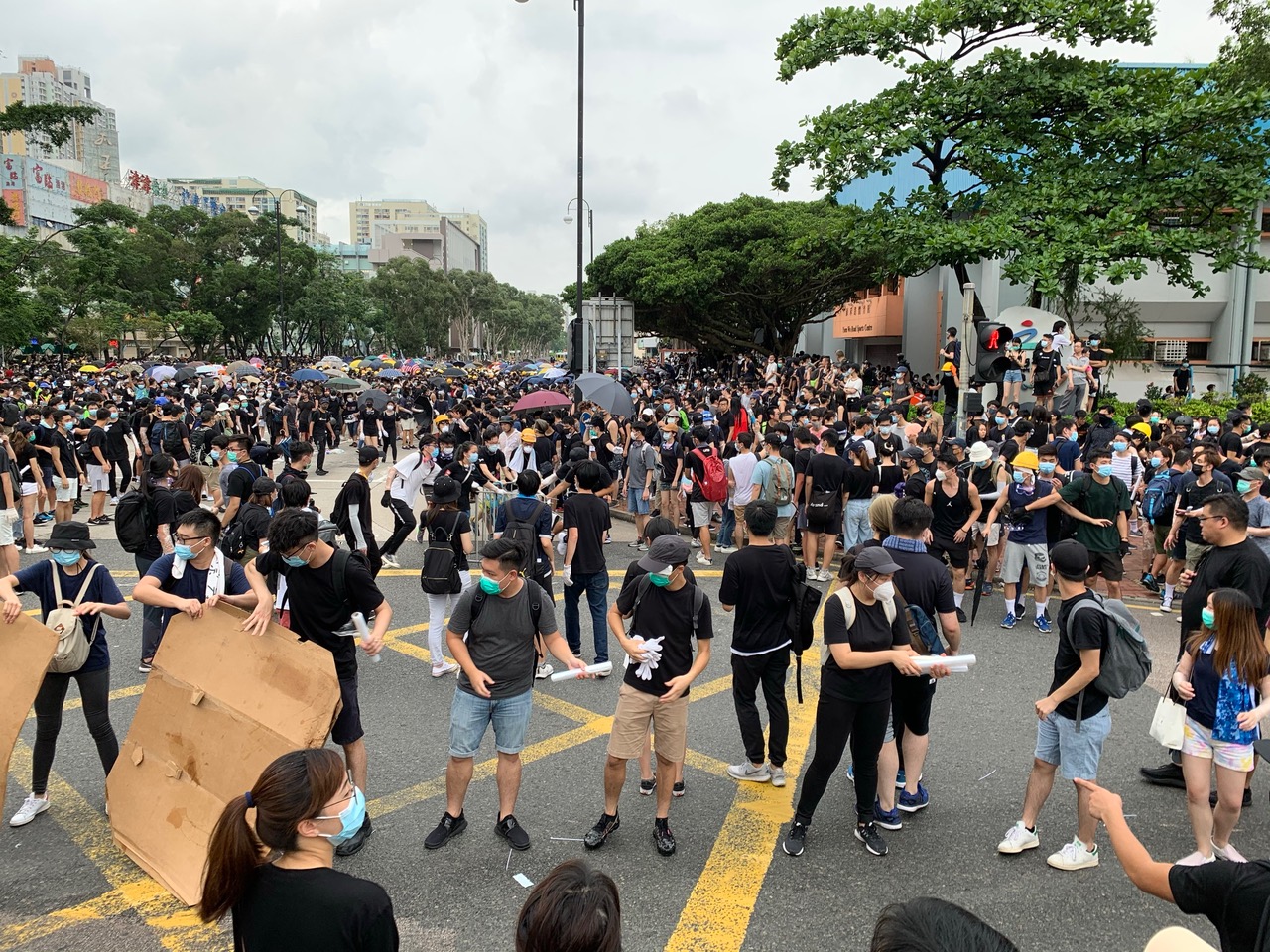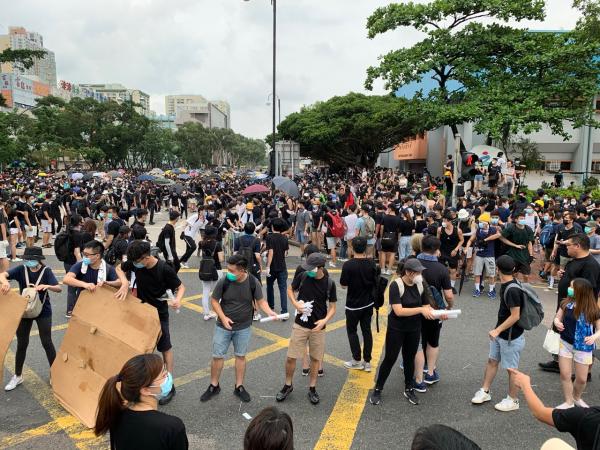 During a recent visit to Hong Kong with my family, I witnessed some of the protests that have been roiling the city. People wearing masks and black shirts flooded the streets and chanted anti-government slogans.
The protests began in March of this year. At first, they were mostly led by high school and college students. By June, more than 1 million people had followed.
Residents were angry about a proposed bill that would allow criminal suspects, and possibly political dissidents, to be extradited (handed over) to mainland China. Critics argue that the bill would threaten self-rule in Hong Kong.
In 1997, the United Kingdom (U.K.) gave up control of Hong Kong, which had been a colony since the mid-1800s. The agreement called for the region of more than 7 million people, which is located on the Chinese mainland, to have its own independent government. China's government is known for human rights abuses and suppression of free speech. 
CALLING FOR CHANGE
Protesters in Hong Kong want their Chief Executive, Carrie Lam, to withdraw the proposed law. So far, she has only suspended it. Many residents also want Lam to resign, but she has refused. 
"It's concerning that Lam is not responsive to our demands," said a protester who did not want to be identified. "And it's pathetic that peaceful protesters need to wear masks to hide our identities because we fear being arrested."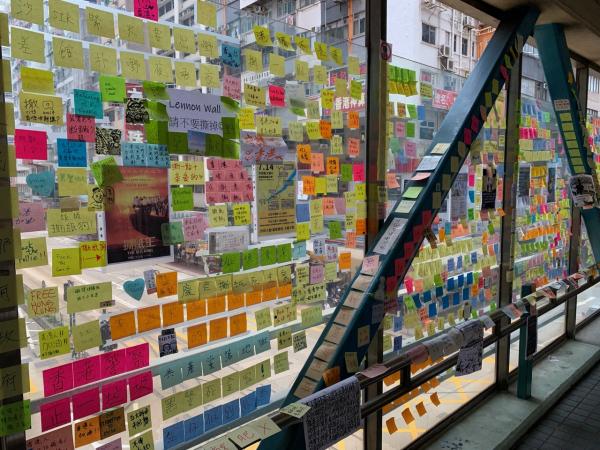 TENSIONS ESCALATE
The unrest has escalated in recent weeks, and protesters say that they're not giving up. Many people are using hard hats and other everyday objects to protect themselves. Masks and goggles lessen the impact of tear gas. Umbrellas, meanwhile, repel pepper spray and protect identities. Metal street barriers typically used for crowd control are now being used to block police advancements. 
During one protest, students attacked a government office, ramming the building's glass with a metal cart. The protester with whom I spoke said that the students wanted a response from government officials. "Until then," he added," we need to keep doing this." 
CITY WORKERS JOIN THE UNREST
In early August, city workers went on strike in solidarity with the protesters. The strike has brought even more chaos to the city, which is a hub for international business.
"I have no idea where [the strike] goes from here," John Carroll, a historian at the University of Hong Kong, told CNN. "But it's hard to see the light at the end of the tunnel." 
Photos courtesy of the author