Protecting Yosemite National Park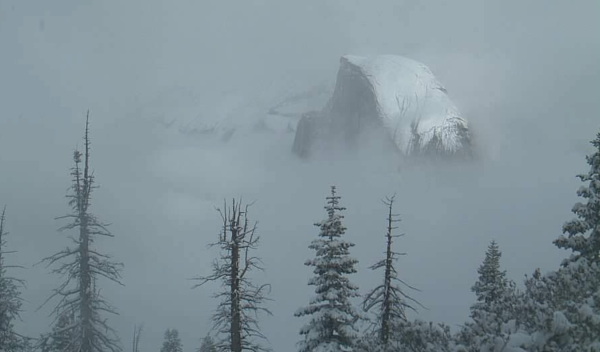 Yosemite National Park is located in California's Sierra Nevada Mountains. The park is one of 257 forests designated a United Nations (UN) World Heritage Site for its "outstanding value to humanity." Famous for its waterfalls, granite domes, sequoias, and biodiversity, Yosemite welcomes more than 4 million visitors each year.
Forests are beneficial to our planet because they absorb carbon dioxide (CO 2), which becomes poisonous when there is too much of it in the air. But according to a new UN report, Yosemite is now releasing more CO 2 than it's absorbing. Slight increases in temperature are causing drought, tree death, and an increase in wildfires, which lead to increased CO 2 emissions. 
According to a recent study at the University of California, Irvine, Yosemite has had warmer summer temperatures in the past few decades. Aurora Gutierrez, the author of the study, says that it's likely Yosemite "will experience more fires that are bigger in size due to climate change" in the future.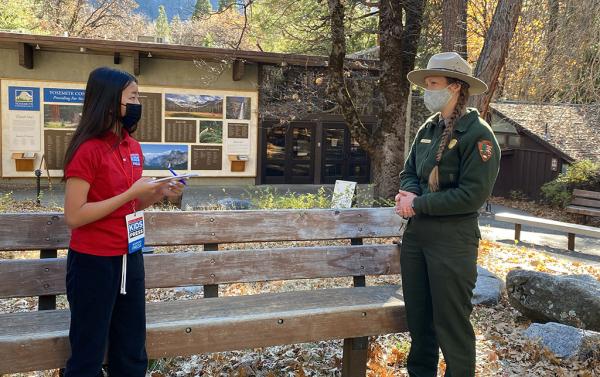 "ONLY ONE PLACE LIKE THIS" 
Rangers at Yosemite are taking steps to limit the park's CO 2 emissions, which mostly occur from electricity usage, transportation, and waste management. According to Scott Gediman, a Yosemite ranger and public affairs officer, these efforts include "a robust prescribed burn program to minimize fire risk, using hybrid electric shuttle buses, encouraging conservation efforts for visitors and employees, and utilizing climate-friendly and sustainable practices in all park operations."
On a recent visit to Yosemite, I noticed some prescribed fires burning throughout the park. These controlled fires are important in removing dead or overgrown vegetation to reduce hazardous fuels that could cause larger fires. 
"Wildfires are a huge issue," Kate Gunsolus, a ranger at Yosemite, told me. "We're working hard to do everything we can to try to deal with an overgrowth of pines and a lot of standing dead trees. Since a lot of our park is wilderness, it's really hard to get in and take out dead trees."
For many visitors, Yosemite is a favorite national park. As Gunsolus said, "There is only one place like this in the whole world."
Gunsolus wants kids to know that they can find "incredible adventures no matter what their abilities are, where they come from, or what kind of interests they have. This park has something for everybody." 
Top photo courtesy of Yosemite Conservancy; bottom photo courtesy of the author