Project Linus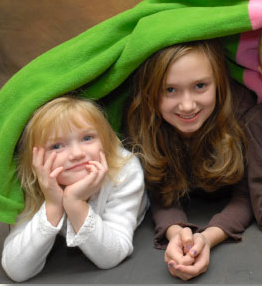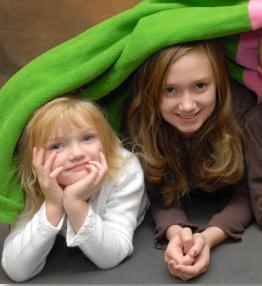 Karen Loucks Rinedollar has many hobbies, including traveling and riding motorcycles. She loves to visit her little country home in Westcliffe. There is so much to do there!
But Karen also spends a lot of her time helping children who have been diagnosed with serious illnesses. Karen is the founder of Project Linus. What inspired her to start the project? It was a story in the newspaper, with a picture of a little girl holding a blanket. The article was about how the girl had cancer, and a blanket her aunt knitted for her was always with her, and she could always have it as a comfort when she was going through chemo or just watching T.V. Right then, Karen knew she wanted to give blankets to kids going through cancer.
HELPING KIDS IN NEED

It started out as something for just her to do, but it grew and grew. Karen met with the person who runs the Rocky Mountain Cancer Center and asked if his young patients would like blankets. He said yes, and Karen brought some blankets and handed them out. All the kids seemed to love them, so she asked how many patients he had.
At that time, in 1995, there were about 100 patients. This was a hard job, which led Karen to put an ad in the newspaper to see if anyone wanted to help her. Within two months, she had 100 blankets. Then she got invited onto national television.
That's how Project Linus began. Today, Karen has delivered more than 5 million blankets to people around the world who need them. In her role as the Denver Coordinator, she talks to groups, makes blankets, and hands them out.
What started as a small project has helped many kids when they are going through hard times.