Primary Day in Missouri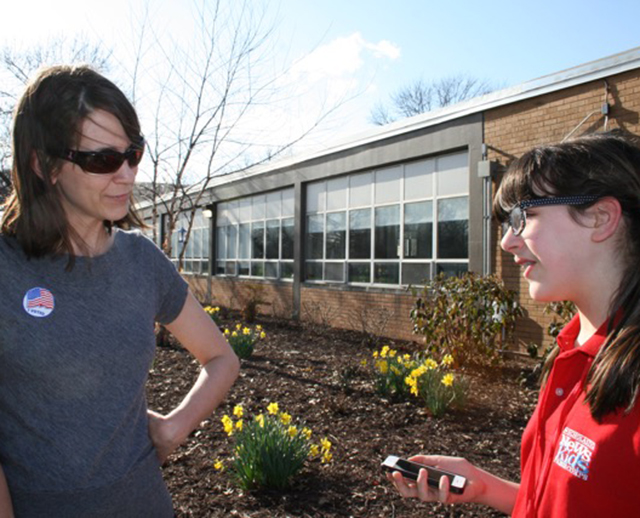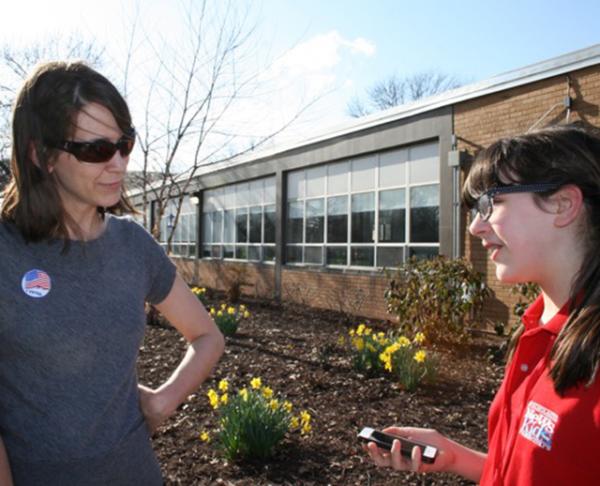 On March 15, voters in five states—Florida, Illinois, Missouri, North Carolina, and Ohio—went to the polls. I visited North Kirkwood Middle School in Kirkwood, Missouri, to see what issues mattered most to people and to discuss the importance of voting.
One by one, voters trickled in to cast their ballots. Many people said that they were concerned about climate change. "The environment is important," said Beth Vaccaro. "I want the Earth to be around for a long time."
Craig Fenton, who supports the candidacy of Texas Senator Ted Cruz, a Republican, said that "our national security" was one of the top campaign issues for him.
"THE RIGHT TO VOTE"

Young people also had opinions about the election and the candidates. Allison Pfefferkorn, 11, told me that she wants a female president and a strong role model for young girls. "Girls can be anything they want to be," she said. Allison also expressed concern about animal protection and heart disease awareness.
Jacob Tuteur, 11, said that he thinks presidential candidates should be fair, loyal, and trustworthy. When asked why people should vote, he said, "It's important to express what matters to you. Also, if no one voted, there would be no president."
All of the people I talked to, adults and students alike, agreed that being able to vote should not be taken for granted. Fenton said, "There are men and women who gave their lives to give us the right to vote."
AND THE WINNERS ARE . . .

New York businessman Donald Trump won the Republican primaries in four of five states, adding to his lead over Texas Senator Ted Cruz. After winning his home state of Ohio, former Governor John Kasich announced that he would remain in the race, despite lagging far behind in the delegate count. Senator Marco Rubio suspended his candidacy after losing his home state of Florida.
On the Democratic side, Hillary Clinton bested Vermont Senator Bernie Sanders, winning at least four states. In Missouri, the race was too close to call at press time.
On March 22, Arizona will hold primary elections, and Idaho will hold Democratic caucuses.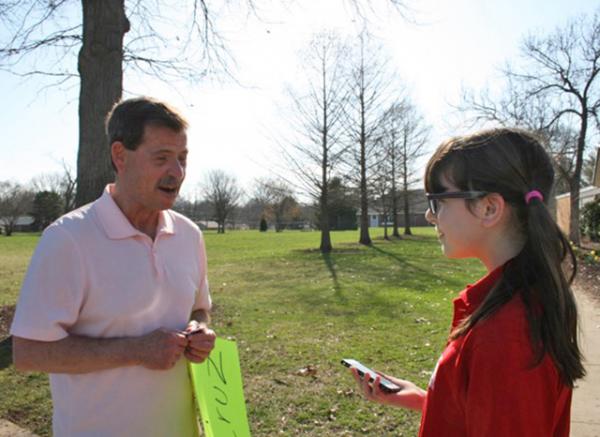 Photos courtesy of Callie Appelstein