The Price of Education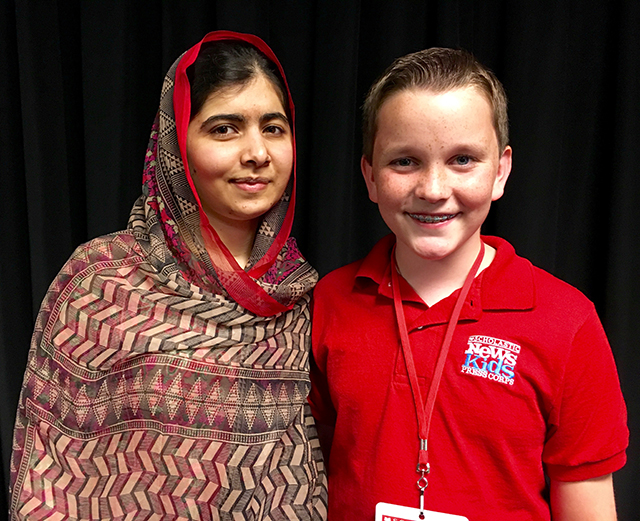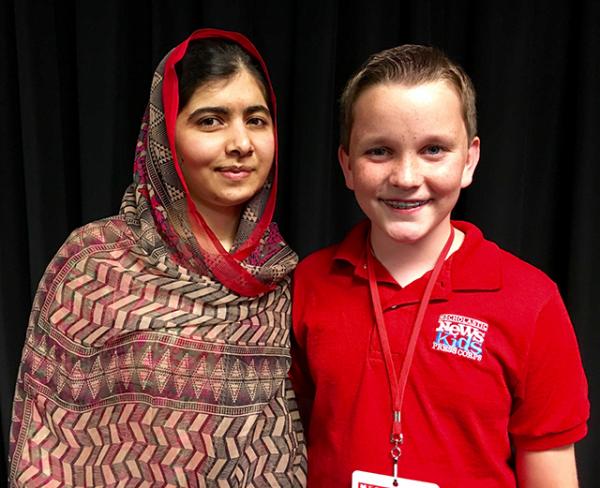 I recently had the honor of meeting the youngest person ever to receive the Nobel Peace Prize. Her name is Malala Yousafzai. Most people refer to to her simply as "Malala."
Malala received the Nobel Peace Prize in 2014, when she was just 17 years old. She was recognized because she refused to allow anyone to stand in her way when she sought an education. She stood up against the Taliban, one of the most violent terrorist groups in the world. She almost lost her life for her beliefs.
I met Malala and her father, Ziauddin Yousafzai, at an event in Minneapolis called "An Evening With Malala Yousafzai." She shared her life's journey so far and her hopes for the future with a crowd of nearly 5,000 people.
A LOVE OF LEARNING

Malala grew up in the Swat Valley of northern Pakistan. Although she loved learning, she came of age in a society that did not support the idea of educating women.
"In my culture, people never think that girls should have an opinion, be useful, or could question things," Malala said about her childhood in Pakistan. Observing the societal norms in Swat Valley as a young girl made her decide that she had to do something to change her fate.
"In Pakistan, when a girl hits puberty, she is married off," Malala said. "This can be as early as age 11 or 12. Then, they become mothers and grandmothers, and their world is limited to the four walls of their houses. In fact, they can't even go out of their houses without an escort."
Malala desperately wanted to be free to formulate and express her own ideas. "I decided I would get my education, even if I had to do it secretly, or in a different country," she said. "I would get my education at any cost."
CHILDREN'S VOICES MATTER
Malala's father supported her desire and made sure that she was being educated alongside her two brothers. "My father allowed me to be part of the discussion," Malala said. "He made me believe that a child can have a voice, an opinion, and it can be just as important as an elder's."
When the Taliban banned girls from getting an education, Malala started to speak out against the terrorist group. "I started writing a blog at age 11, when girls were not allowed to go to school," she said. "I decided in that moment not to remain silent. I would speak out and start to bring about change."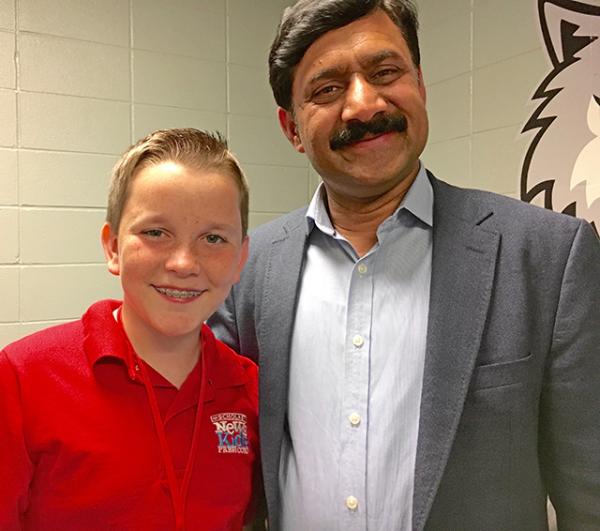 ATTACKED FOR HER BELIEFS
Because Malala spoke out, the Taliban attacked her. On October 9, 2012, Malala, then 15, was riding a bus home from school when a Taliban fighter shot her in the head at point blank range.
"I was targeted by the terrorists because they thought they could weaken me," she said. "My voice threatened them more than any weapon, any gun."
Malala was taken to Birmingham, England, and treated at the Queen Elizabeth Hospital. There, she underwent multiple surgeries, including repair of a facial nerve to fix the paralyzed left side of her face.
Once she recovered, Malala and her family decided to stay in England. For Malala's safety, they have not returned to Pakistan in over three and a half years. 
Malala has gone on to become a global activist, advocating for girls' rights to go to school. She dreams of someday being being able to go back to Pakistan and possibly becoming the Prime Minister there.
When people ask Ziauddin Yousafzai what he did to raise such a remarkable young woman, he says, "Don't ask me what I did, ask me what I didn't do. I didn't clip her wings."
Malala understood that education was the best way to fight against the ideology that women have less value in society than men, Yousafzai said. "She realized that education is the only way out. This is how she can build her future, and this is how she can fight for the rights of other girls. She has discovered herself through education."
Malala encourages kids who are lucky enough to go to school each day to consider their commitment to their own education. "I would say to kids who are sick of there homework that there are kids around the world who would sacrifice everything for their education. So maybe they can sacrifice their Xbox and PlayStation for a little while."
See Ryan's conversation with Ziauddin Yousafzai about his daughter's education.
Photos courtesy of the author