Presto and Zesto in Limboland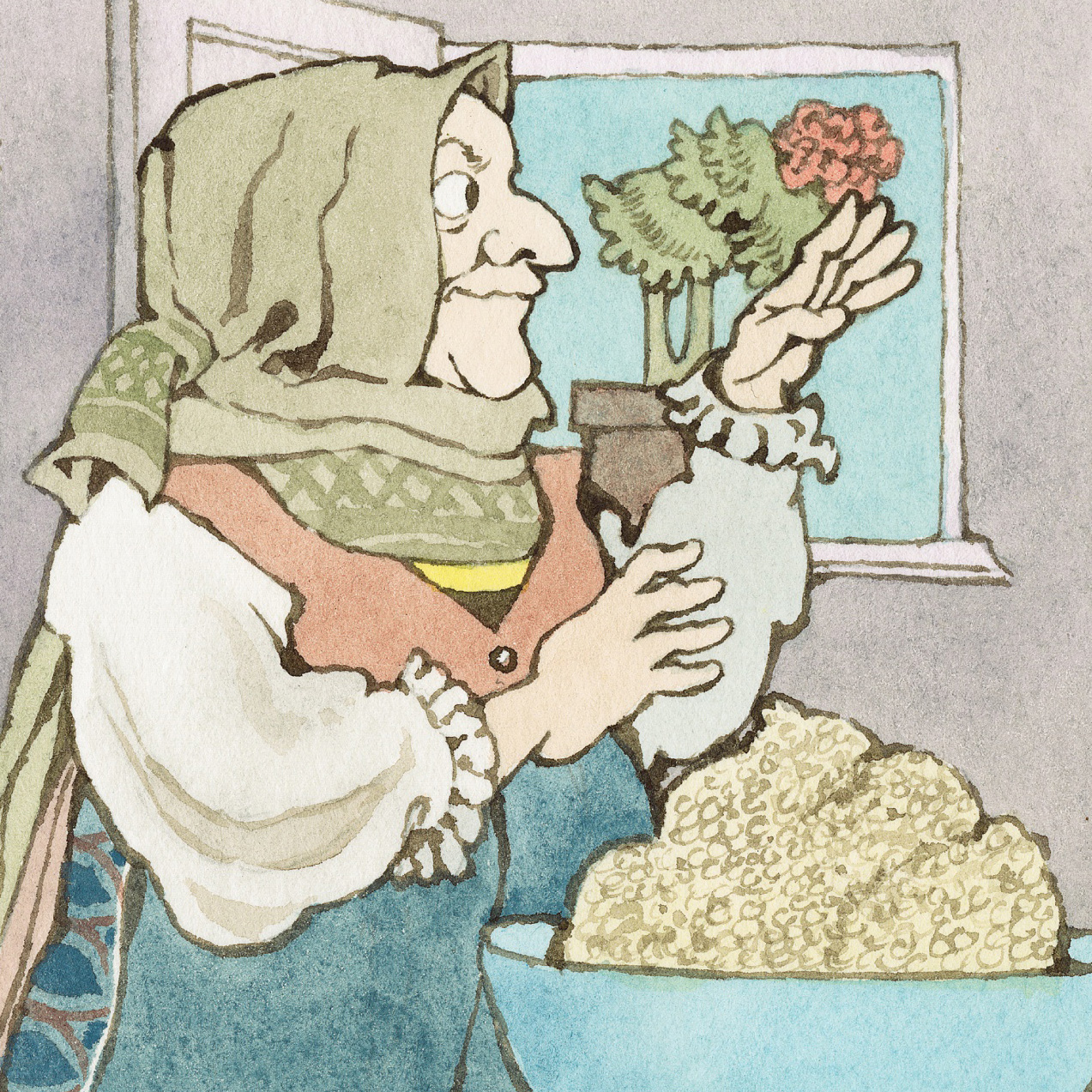 Let the wild rumpus start—again!
A new picture book features illustrations by the late Maurice Sendak, one of the greatest children's book artists of the 20th century. Presto & Zesto in Limboland (Michael di Capua Books, September 4, 2018), is a collaboration between Sendak and his longtime friend, Arthur Yorinks.
"It's the most extraordinary epilogue to a friendship that I can think of," Yorinks said during a recent interview. We spoke at Sendak's former home in Ridgefield, Connecticut, amid the illustrator's books, art supplies, drawings, and memorabilia, including his collection of Mickey Mouse figurines. 
"It's been a bumpy road to get this book out," Yorinks added. "But every bit of it has been compelling. It's like having an age-old friend suddenly come back for a minute."
During their decades of friendship, Yorinks and Sendak collaborated on several theatrical productions, as well as two other children's books, The Miami Giant (HarperCollins Children's Books, 1995), and Mommy? (Michael di Capua Books/Scholastic, 2006).
This book tells the story of two friends, Presto and Zesto, who are lost in a magical—and wacky—place called Limboland. They encounter a cast of zany characters as they try to find their way back home.
 
A TOWERING ARTIST
Sendak, who died in 2012, was born to Polish Jewish immigrants in 1928 in Brooklyn, New York. As a child, he was often frightened by the world around him. He later described his relatives as having had "bloodshot eyes and big huge noses and bad teeth, and they would grab you by the cheek and pummel you and say all the conventional things like, 'I'll eat you up.' Knowing them, they probably would and could [have]."
Sendak depicted those relatives in his books, which were the first to deal honestly with the terrors of childhood. His beloved classics, including Where the Wild Things Are (Harper & Row, 1963), a Caldecott Medal-winner, are filled with fanged monsters and homely children like the ones he knew growing up in Brooklyn.
"It didn't matter what it was that Maurice created, it was alive," Yorinks said. "Lots of people can draw. Lots of people can make paintings. But it's very rare for a person to endow those pictures with life. He was a master of it."
"YOU'RE ZESTO"
Sendak created the Presto & Zesto illustrations for a concert in London. The images were to be projected onscreen, accompanied by the music of Leoš Janáček, a Czech composer.
"Maurice was in a very strong theatrical period—a brave, hilarious, cuckoo period—when he did these pictures," Yorinks said. "It's a memory not of his last squiggles, but a memory of him in his strength and sort of youth."
After Sendak drew the illustrations, he worked with Yorinks on a manuscript. "We started to create a story about two guys, a sort of thinly disguised us, because the names of the characters were nicknames that we had given each other," Yorinks explained. "I had moved up to this neighborhood in Connecticut where Maurice lived, but I lived on the New York side. One day, I came to have lunch, and I was there in a few minutes because I was basically around the block. Maurice threw up his hands and said, 'Presto!' That became my name. I didn't want him to get away with that, so I said, 'If I'm Presto, you're Zesto.'"
SUGAR BEETS MIX-UP
How did Presto & Zesto come to be published? After Yorinks and Sendak finished the manuscript, they put it away to be filed, hoping that someday it would be published as a children's book. The images were placed in a separate folder. Then the two got busy with other projects.
Years later, Lynn Caponera, Sendak's long-time assistant, discovered the manuscript and images and reunited them. Yorinks explained the humorous filing mix-up.
"We referred to these pictures in a kind of colloquial name, which was the 'sugar beet pictures,' because one of the pictures depicts a wedding of two sugar beets," he said. "And the name of the manuscript was Presto & Zesto in Limboland. The manuscript got filed in a folder that said, 'Presto & Zesto in Limboland.' The pictures got put in a folder that said, 'Sugar Beet Pictures.'"
A PIECE OF CAKE
When Caponera, who is now president of the Maurice Sendak Foundation, discovered the manuscript and illustrations and saw that they belonged together, Yorinks was overcome with emotion.
"It was just a flood of memories of all of the great years of knowing Maurice and working together," he said. "This particular book was everything that he and I spent almost all of our friendship talking about. Because, underneath it, it's really about what it means to be an artist living in a world like Limboland, where you're surrounded by maniacs. How do you survive in that mixed-up world? How do you get through it? How do you have your cake and eat it, too?"
Sendak and Yorinks enjoyed a close-knit friendship for 40 years. "He was a serious artist, and I aspired to be one," Yorinks said. "Maurice was hilarious. He was a great mimic. For two kind of very depressed guys, we had a lot of laughs together."
These two friends also loved to eat cake together. Whenever Yorinks visited Sendak in Connecticut, he would pick up Sendak's favorite dessert, a seven-layer cake, at a New York City bakery that no longer exists.
"It's really hard to get a good seven-layer cake," Yorinks said. "I can't think of any place that makes one anymore."
The cake may be gone. But for Yorinks, sweet memories of his friendship with Sendak live on.
Photo of the author and Yorinks: Suzanne McCabe; photo of Yorinks and Sendak: Jim Wilson/The New York Times/Redux