Pressure Cooker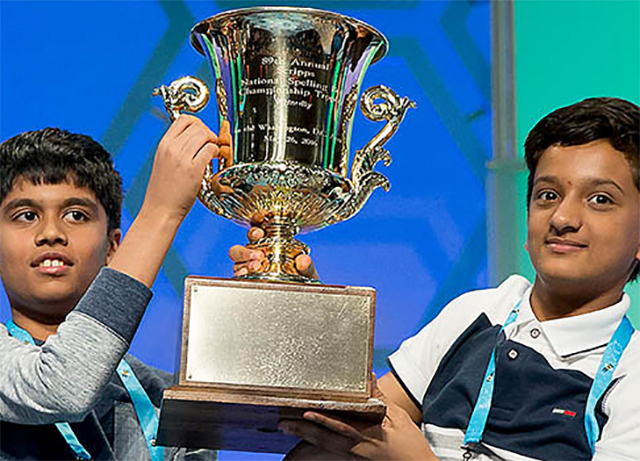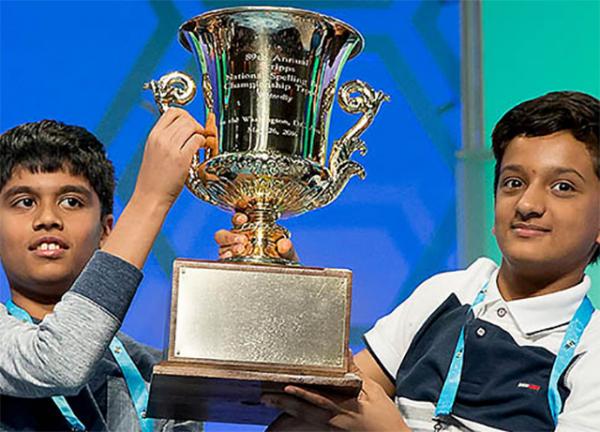 After the second round of the 89th annual Scripps National Spelling Bee, 252 of the 285 contestants remained in the competition. Every word pronounced on the stage had been taken from a 400-word list provided beforehand to the contestants.
The spelling bee, which was held last week in National Harbor, Maryland, featured first- through eighth-graders from across the United States and around the world.
It was in round three, said Paige Kimble, executive director of the competition, that judges "upped the challenge." Words were taken from Merriam-Webster's Third New International Dictionary of the English Language.
The contestants clearly felt the pressure of having to spell challenging words in front of an ESPN television camera—after months of practicing at home with flash cards.
"It's terrible," Hannah Pengosro, 12, said of the pressure. The sixth-grader from Newcomb, New Mexico, was eliminated after misspelling the word dissidence (the act of speaking out against official policy).
Hannah had worked hard to become the Navajo Nation's top speller, so her disappointment was understandable. "All kids want recognition for what they've learned," said Kimble, who won the spelling bee in 1981.
AND THE WINNERS ARE . . .
After 39 grueling rounds of competition, Nihar Janga, 11, of Austin, Texas, and Jairam Hathwar, 13, of Painted Post, New York, were crowned co-champions. "I'm just speechless," said Nihar. "I'm only in the fifth grade."
This was the third year in a row that the competition ended in a tie. Jairam's older brother, Sriram, was a co-champion in 2014.
Although Akash Vukoti was eliminated in round three, the bee's youngest contestant won over the crowd with his charm and his love of language. Said the 6-year-old prodigy from San Antonio, Texas, "Pneumonoultramicroscopicsilicovolcanoconiosis [a lung disease] is actually my favorite word, along with supercalifragilisticexpialidocious."
Supercalifragilisticexpialidocious? Apparently, Akash doesn't agree that "the sound of it is really quite atrocious."