Presidential Showdown in St. Louis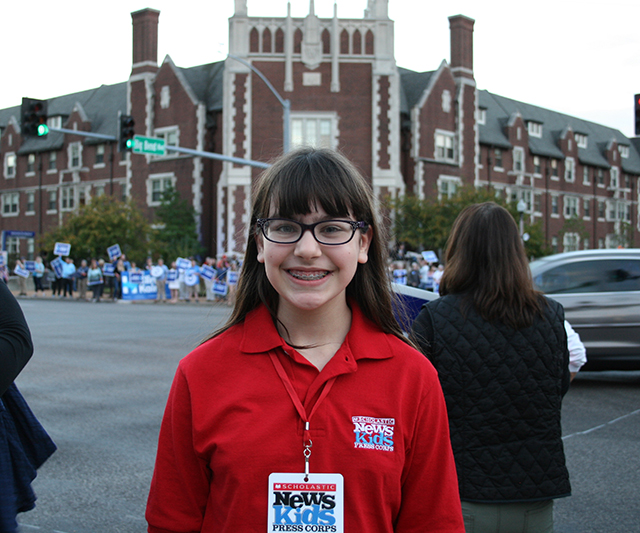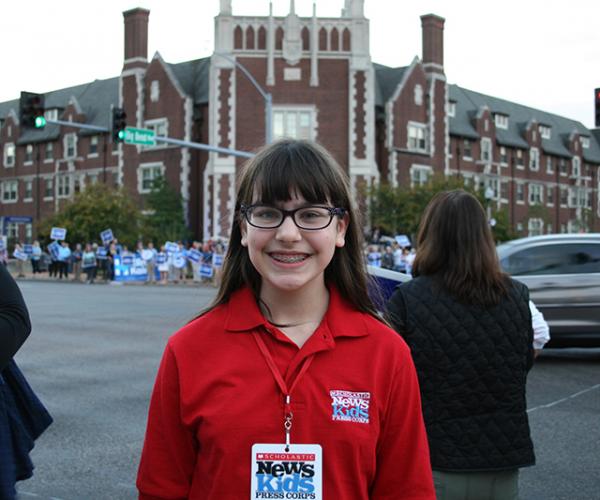 The second presidential debate of 2016 was held on October 9 between Republican Donald Trump and Democrat Hillary Clinton. I had the opportunity to interview spectators at Washington University in St. Louis, where the debate took place.
When I walked into the campus viewing party, I noticed a large screen, a table full of refreshments, and people armed with signs and buttons advertising their candidate of choice. 
Since a controversial video of Trump had been released recently, most voters were certain that Clinton would win the debate. "I'm looking forward to seeing how Trump will respond to the videotape that came out on Friday, and whether or not he'll stick to the issues or slip like he did in the first debate," said Jan Adams. "I think that Hillary's ready for the job."
Despite a huge backlash against Trump for his vulgar comments, his supporters stood firm. "I don't agree with the things that Donald Trump has said about women, but I want people to get past that," said Tim Hooper, a union construction worker. "Kids have a future, but I believe that if Hillary is elected, there won't be a future for anybody."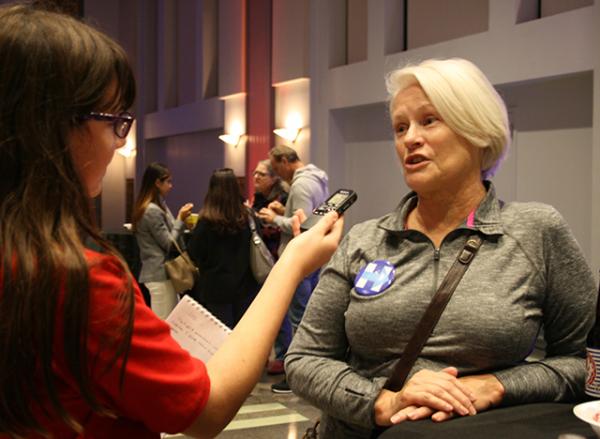 "THE FUTURE OF THE NATION"
Adults and young people alike had several issues that they wanted to see discussed during the debate, including reforming the criminal justice system. "There are a lot of really pressing issues at this point, and I think that this is a turning point for America," said Emily Pont, 16, from Cedar Hill, Missouri. "I don't think there's a 'most important' [issue in this election], because it's really about the future of the nation right now."
At 8 p.m. (CT), the crowd gathered in the auditorium. Everyone watched as Trump and Clinton took the stage. However, many people noticed that the candidates did not shake hands when the debate commenced.
At times the debate grew heated, and you could hear cheers and shouts from people in the hall. Although voters may disagree about who won the debate, everyone could agree that it was spirited and fiery.
The third and final presidential debate will be held on October 19 at the University of Nevada, in Las Vegas.
Photos courtesy of the author