President Obama Says Farewell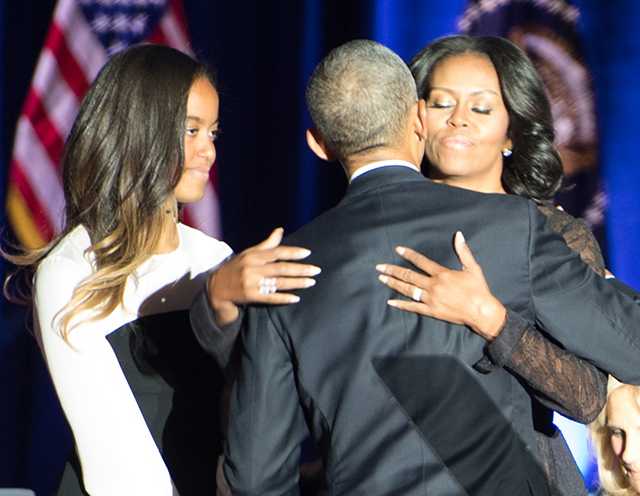 On January 10, more than 20,000 people packed into Chicago's McCormick Place, the largest convention center in North America. They were eager to hear U.S. President Barack Obama deliver his final address to the nation as commander-in-chief.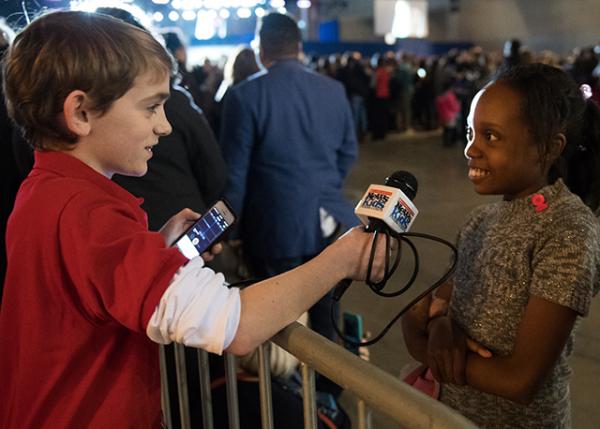 Many attendees had stood for hours in the bitter cold to get tickets to the president's speech. As they waited for Obama to take the stage, people took selfies and listened to favorite hometown musicians, including Eddie Vedder of Pearl Jam, the Chicago Children's Choir, and BJ the Chicago Kid, who sang the National Anthem.
In the press area, rows of cameras set on risers broadcast the event to viewers at home. Bright lights flickered as photographers with huge lenses took countless photos, all hoping to get a great one.
While most of the room was filled with adults, there were some lucky kids excited to be witnessing Obama's final speech as president. Olivia Perata, 13, from Racine, Wisconsin, said that she would most remember Obama as "being the first black President of the United States."
"GOOD TO BE HOME"
A roar from the crowd erupted as First Lady Michelle Obama, Malia Obama, Vice President Joe Biden, and his wife, Jill Biden, walked to their seats. The cheering only grew as President Obama appeared at the podium and said, "It's good to be home!" The Obama family lived in Chicago before moving into the White House in January 2009.
After getting the crowd to quiet down, the president talked for almost an hour, repeatedly interrupted by cheering and applause. Obama was full of gratitude, thanking all Americans, his wife and daughters, the Bidens, and his staff for their support. He gave a special thanks to the military for all that they do to serve and protect our country.
President Obama also talked about his legacy, including helping to "unleash the longest stretch of job creation in our history." He talked about negotiating with other countries to avoid war and efforts to combat climate change. And he spoke about the Affordable Care Act, which helped 20 million more Americans get health insurance.
Finally, Obama focused on the future and shared his belief that young Americans will continue to make positive change. "This generation coming up—unselfish, altruistic, creative, patriotic—I've seen you in every corner of the country," Obama said. "You believe in a fair, just, inclusive America. You know that constant change has been America's hallmark, something not to fear but to embrace, and you are willing to carry this hard work of democracy forward."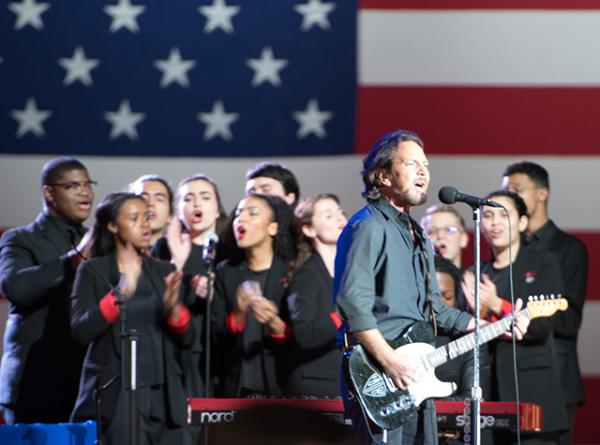 "YES, WE CAN."
At the end of the speech, Obama got the biggest applause of the night when he used his famous words: "Yes, we can. Yes, we did. Yes, we can."
Afterwards, many kids had positive thoughts about the president's words. Sam Gutterman, 12, from Elmhurst, Illinois, said that the speech was "really cool. I loved all that Obama said. It was great to be near him."
Ryan, 12, from Chicago was similarly inspired. "I just liked how he wrapped up all of his legacy and his thoughts on the future, and how America can create a better future," Ryan said.
The adults in the room were also impressed. Jesse Jackson Sr., a civil rights activist and founder of the Rainbow/PUSH Coalition, shared his reaction with me. "He brought a real hope," Jackson said of Obama. "With so much cynicism in the last campaign, he made us better. He brings a sense of upward feeling."
It was an honor for this new Kid Reporter to cover such a big event, surrounded by experienced journalists from all over the world. At the end of the night, I had a chance to interview CNN news anchor Anderson Cooper.
"I thought it was history," Cooper said of Obama's speech. "He is a powerful speaker, whether you agree with his politics or not. I think he is obviously a very thoughtful and reasoned person. This was a classic address in which he tried to rise above politics and talk to the American people about his concerns about what lies ahead."