The Power of Dance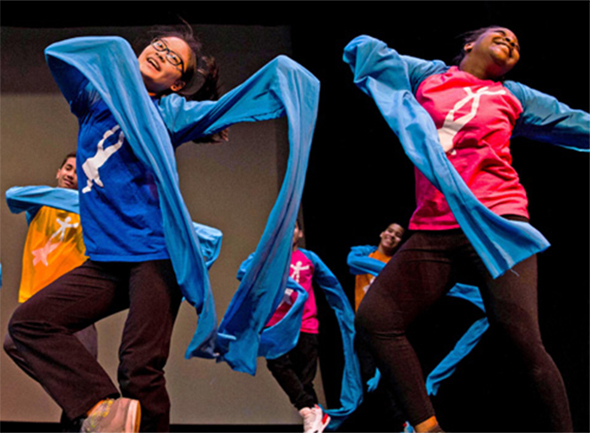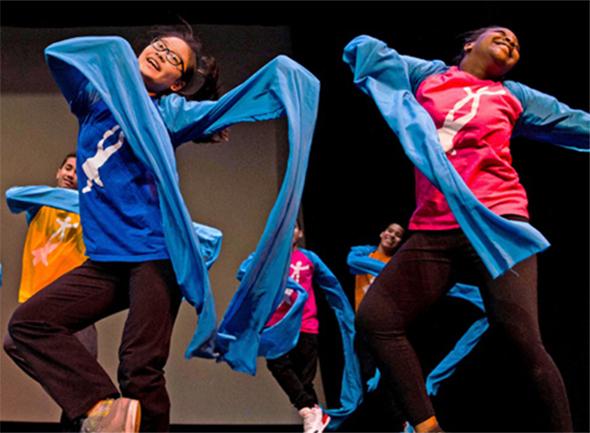 "I really like dancing," says 11-year-old Jonathan Rosario of New York City. "That's what I want to be when I grow up—a professional dancer."
Every Saturday, Jonathan and hundreds of other children from New York City public schools attend classes at the National Dance Institute (NDI). The nonprofit organization in Upper Manhattan was founded in 1976 by ballet star and choreographer Jacques d'Amboise. The NDI also sponsors programs in New York City public schools, helping thousands of children to express themselves creatively.
On a recent visit to NDI, I watched as Jonathan and other students practiced for an upcoming performance. I also spoke with d'Amboise about the influence that dance has had on his life and why he started a program for children.
"Dance transformed me," he said, "and I'd like to see other young people—boys, in particular—have the arts in their life, using dance as a window."
LEARNING SKILLS AND TEAMWORK
How did dance help d'Amboise when he was growing up in a tough neighborhood in New York City? "It took all [of my] energy and willpower," he said, "and taught me a skill that became the highest level of play."
For d'Amboise, dancing is not unlike competitive sports. Ice hockey players, for example, "learn to compete as an individual and as a team," he said. "They learn how to win or lose and accept either case. And they develop skills and community cohesion [by being on a] team." The same is true for dancers.
Jonathan, who likes jazz dancing best, says that Saturdays at NDI are all about energy and fun. But dancing also requires dedication and effort. "Work hard," he advises other young people, "and you'll make it."
Follow Madison on her visit to the National Dance Institute.
Photo by Liang Menglong / Xinhua / Newscom