Positively Terri Libenson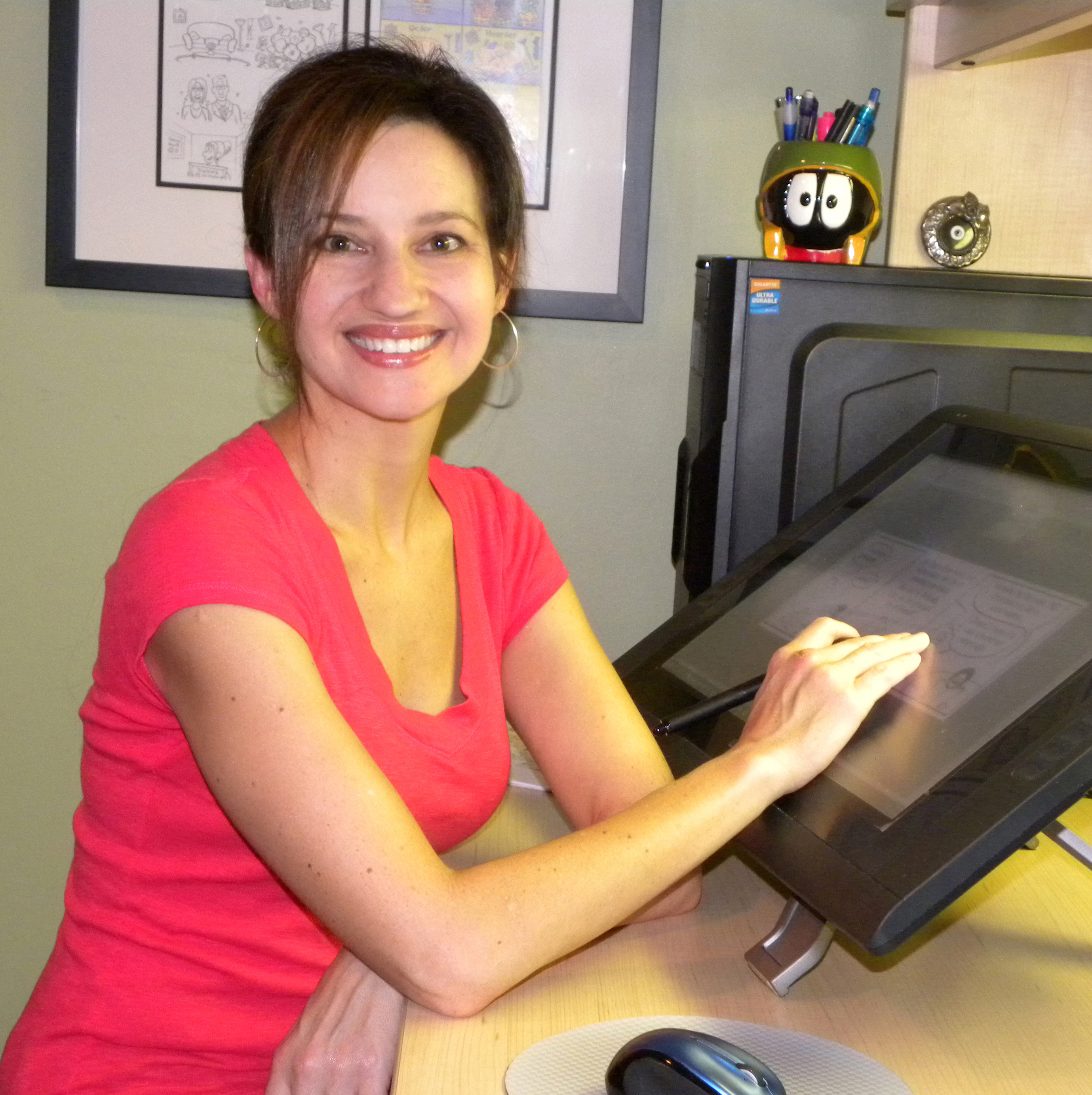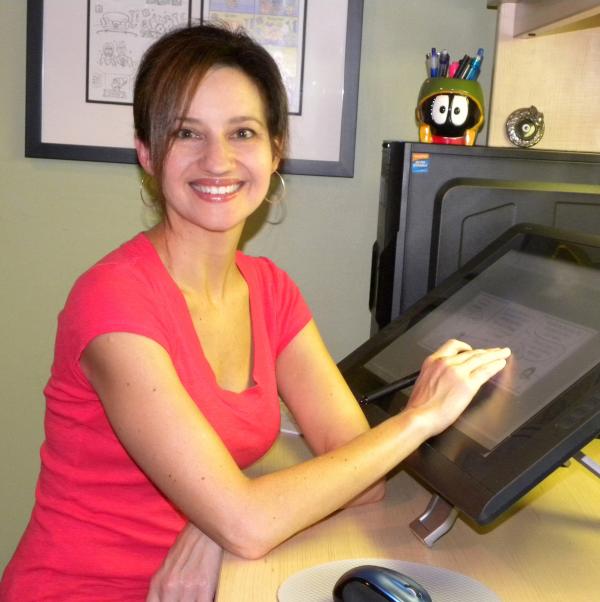 "My parents used to joke around that I was born with an artist's pen in my hand," says best-selling author and cartoonist Terri Libenson, laughing. The syndicated cartoonist, who is known around the world for her Pajama Diaries comic strip, has also penned the graphic novels Invisible Emmie and Positively Izzy.
Libenson's latest title in the series, Just Jaime, is slated for release on May 7. The novels follow the middle grade adventures of Emmie and her high-spirited friends.
I recently met with Libenson at her home in Cleveland, Ohio. We talked about her life as a cartoonist and an author. Below are highlights from our conversation.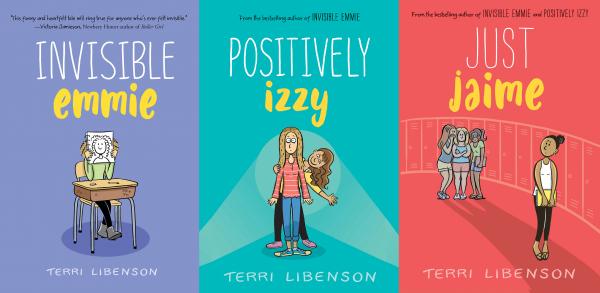 At what age did you begin to draw?
I always loved drawing and art. I used to take my brother's comics and doodle all over them. I just can't remember an age that I wasn't drawing.
Did your parents support your artistic talent?
They did support it. I was very lucky. I actually have artistic parents. My mom was an amazing painter.
How did your career as an artist begin?
I attended Washington University in St. Louis and majored in illustration. I applied for a job with American Greetings and was hired. I worked for them for several years, writing and illustrating humor cards. In 2000, I started a weekly comic strip called Got a Life, which was syndicated.
Tell me about your internationally syndicated comic strip The Pajama Diaries
In 2006, I launched a new comic strip, The Pajama Diaries. It's an autobiographical take on a stressed-out, overwhelmed mom who works from home and can spend all day in her pajamas.
In 2016, The Pajama Diaries won the Reuben Award from the National Cartoonists Society for "Best Newspaper Comic Strip."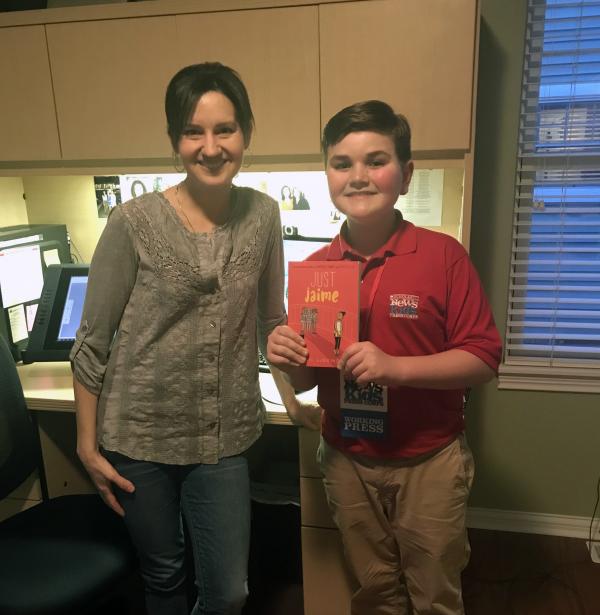 What comics did you love as a kid?
Peanuts by Charles M. Schulz. A lot of cartoonists my age would agree that Peanuts was a big inspiration.
What are your thoughts on the historic role of comic strips in newspapers with digital media becoming so common?
This a crucial time to be in the cartoon industry because newspaper comics are transitioning to the web. You can't deny the changeover, but it's hard for newspaper cartoonists. So far, I have a balance between newspapers and a web presence. We'll see if that changes completely.
Can you tell me a little bit about your new graphic novel, Just Jaime?
The plot is loosely based on an incident that happened to my oldest daughter when she was in eighth grade. The book is about the exclusion of a friend. I thought it would be neat to write the book from two points of view—the dumper and the dumpee. It was really fun to write.

What advice do you have for kids who have an interest in writing and drawing?
Keep practicing because that is the only way you can improve. Another thing that's hard to learn when you're young is to not get too attached to your work. You never know how you can still improve. Last, don't give up. You never know what will happen.
Top photos courtesy of Terri Libenson; bottom photos courtesy of the author