Portraits of Power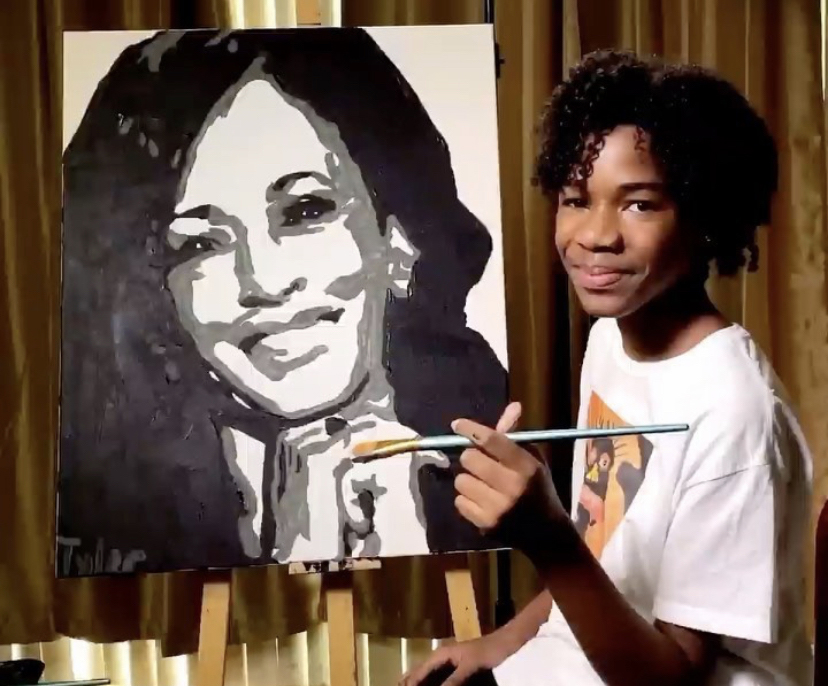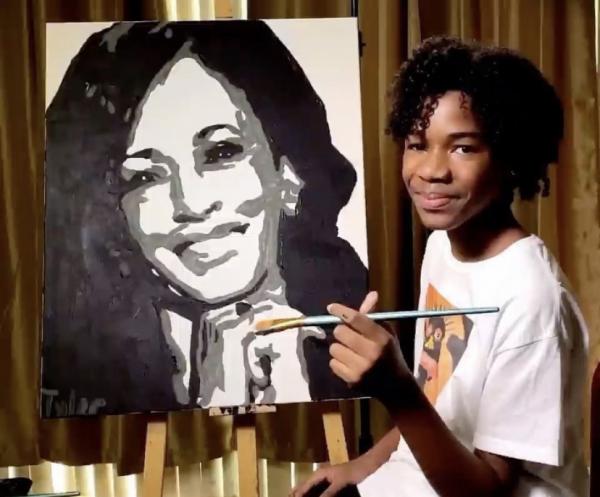 Colin Kaepernick, Stacey Abrams, and Kamala Harris. These are just a few of the people illustrated in an upcoming book by Tyler Gordon. Entitled We Can: Portraits of Power, the book showcases icons Tyler has painted and statements about how they have inspired him.
Tyler is a 15-year-old artist from San Jose, California, who has overcome many challenges. "When I was born, the doctors told my mom that if I did survive, I would have lots of health problems, that I wouldn't be able to see or hear, and that I'd be severely mentally delayed," Tyler told me during a recent interview. "Boy, were they wrong!" 
A series of dreams inspired Tyler to start painting. One night, he recalled, he had a dream in which God told him he could paint. "The next night," Tyler said, "I had the exact same dream. But this time, God told me that if I didn't use my talent, He would take it away."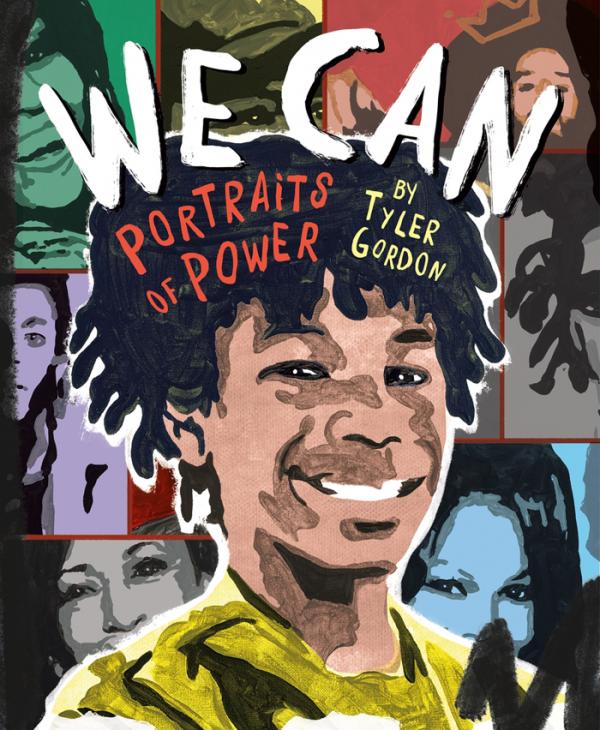 "A GIFT"
Tyler's first portrait painting was of his school's principal. It took him only 17 minutes to complete.
Since then, Tyler has painted a lot. We Can: Portraits of Power includes many of the people he looks up to. It will be released on September 28.
"It was fun to put them into one book," Tyler said, "so that they can keep inspiring others."  
Tyler hopes that anyone who reads his book will be moved to follow their own dreams. "Don't let anyone tell you that you can't do it," he said.
Tyler credits the support he has received from his family with helping him to achieve so much at a young age. "They have always helped me when it comes to my art," he said. In a phone call to Tyler, Vice President Kamala Harris said, "It's a gift you give so many people. People you'll never meet are going to be touched by the work you do."
Photos courtesy of Tyler Gordon