Political Reporters Witness History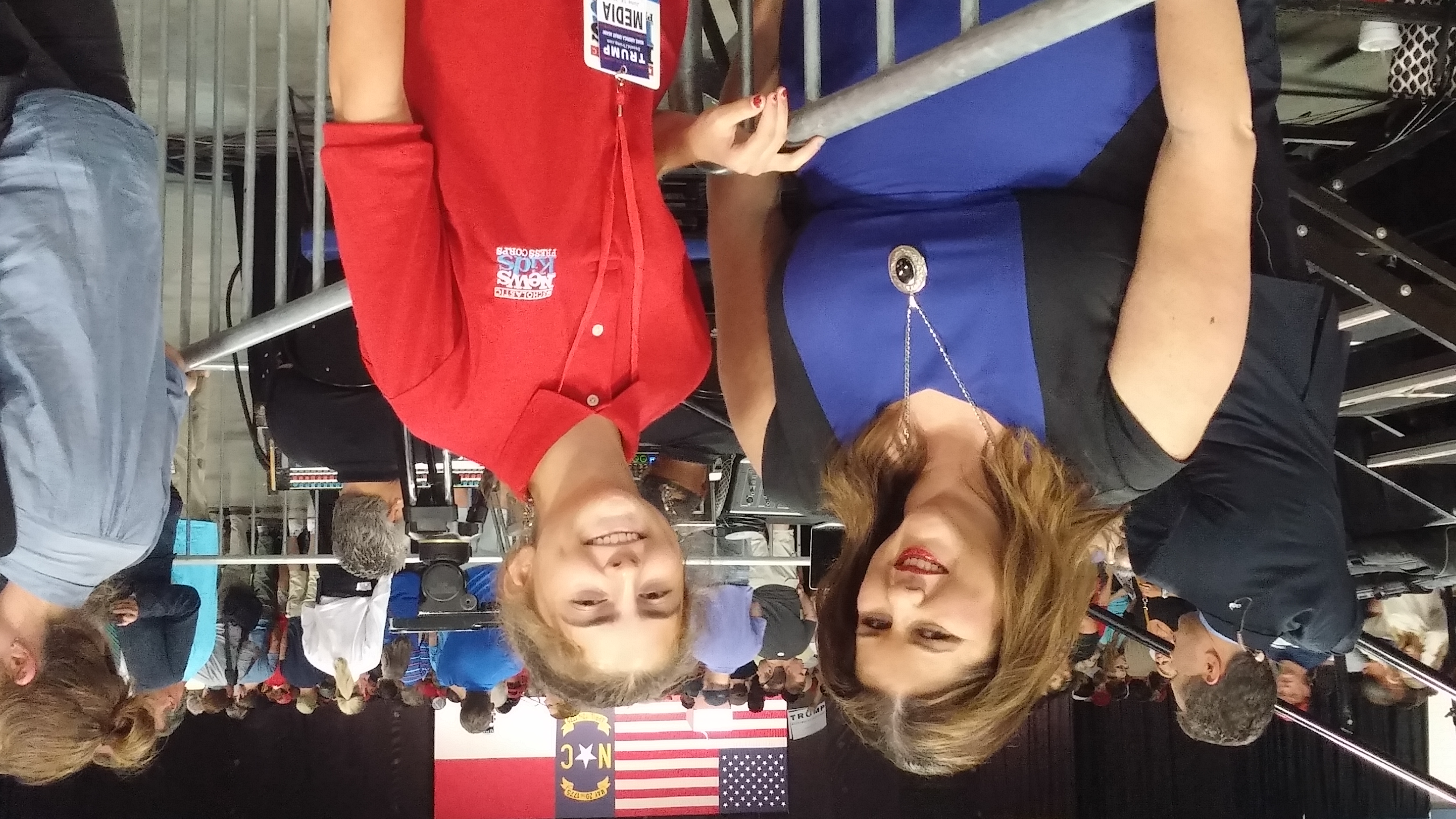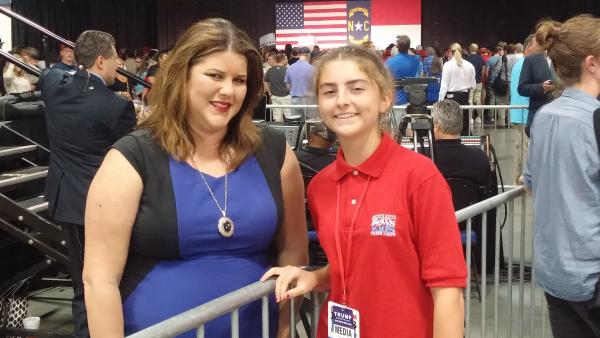 On June 14, I attended a rally for Republican presidential candidate Donald Trump in Greensboro, North Carolina. While in the press pen awaiting Trump's arrival, I asked political reporters Loretta Boniti of Time Warner Cable News and Jasmine Spencer of WGHP, a Fox affiliate, for advice for aspiring journalists.
Boniti said that her favorite part of being a TV reporter is "watch[ing] history as it's being made." She also said that it's very important for kids to pay attention to politics and watch the news: "This is the future unfolding."
Boniti gave me advice about pursuing a journalism career. "You have to love it," she said. "When you first start out, you probably won't get paid a lot. It might take a while to find a good station to work on, and you may have to move to a small town for it. So you definitely have to love it."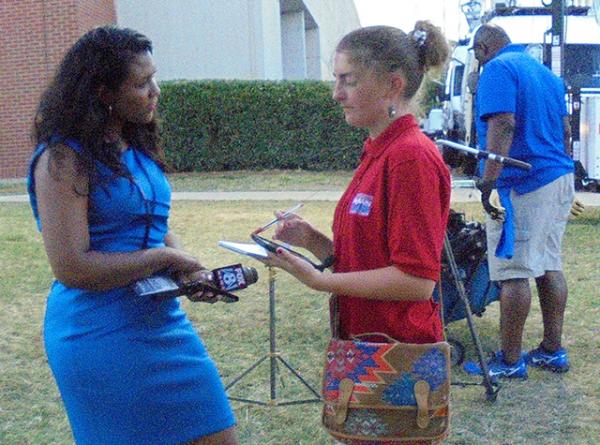 REMAINING "NEUTRAL"
What does it take to be a journalist? "If you're looking at something like today, and you have a general question, then you already have a little bit of journalism in you," said reporter Jasmine Spencer.
Spencer agreed that kids should pay attention to politics. "This is how decisions about the future are made," said the TV reporter. "If you don't pay attention, you may not know what's going on."
I asked Spencer what she liked best about her career. "I love that you get to do something different every day," she said. "You're outside, and you get to meet different people. Honestly, I don't think that there's anything that I don't like. It's challenging at times, and it can be long hours like today, but that's something that you sign up for and that you love to do."
When asked about covering political candidates, Spencer said that it can be "challenging to be neutral. No matter what your views are, your facial expressions can't be any different when you're speaking to people. You have to give everybody an equal chance. I think that's just a challenge in anything. You have to always stay conscious of that, because it's not about you. It's about their opinions."
For a journalist like me, it was fun getting to ask political reporters a few questions.
Photos courtesy of the author