Poetic Runs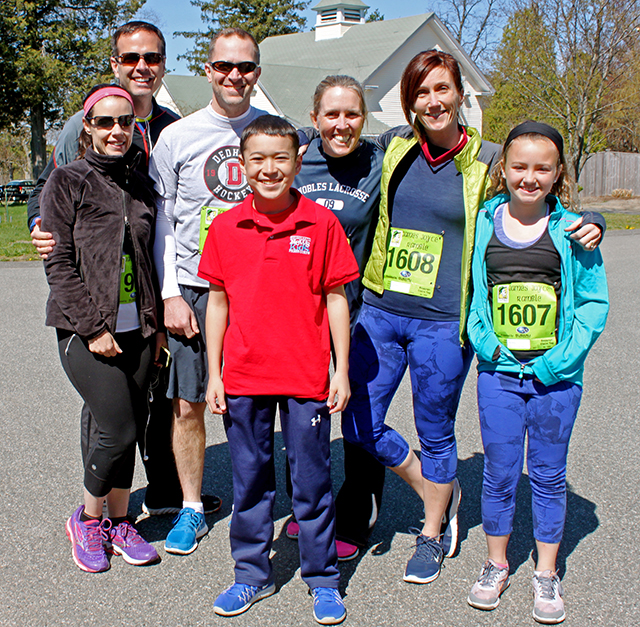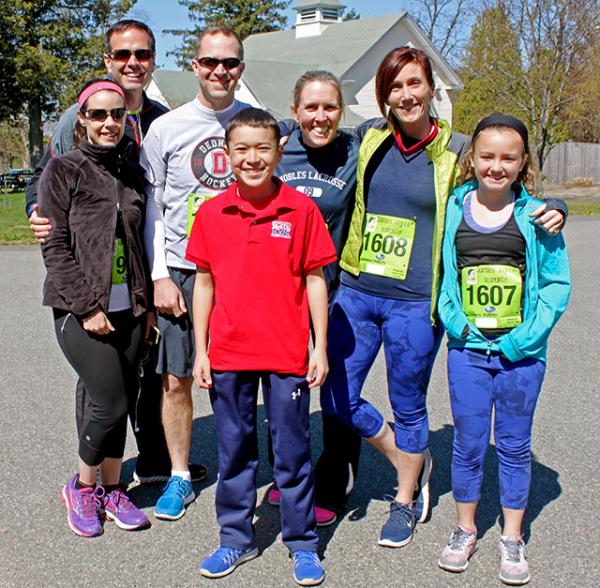 On April 24, 1,300 runners participated in the 33rd annual James Joyce Ramble, a 10-K race in Dedham, Massachusetts. The local race is unique because it combines a love of running and poetry. It has become a favorite community event.
The event also raises awareness about human rights and, particularly, freedom of the press. "Freedom to express oneself is a fundamental premise of civilization and democracy," said Founder and Director Martin Hanley of Dedham.
Held during National Poetry Month, the race honors Irish writer James Joyce, whose novels and stories changed the literary landscape in the early 1900s. Along the course, costumed professional actors and volunteers read from Joyce's work, including Finnegan's Wake and Ulysses. There is also live music.
 "I've read some of Joyce's work before," said Ben Reynolds, a student at the Massachusetts Institute of Technology and a Dedham resident. "Getting through the books can seem as difficult as running a distance race. But it is also very rewarding—like running."
This year was Ben's ninth consecutive race. He ran with his older brother, Josh, and some college classmates.
"EVERYBODY WINS"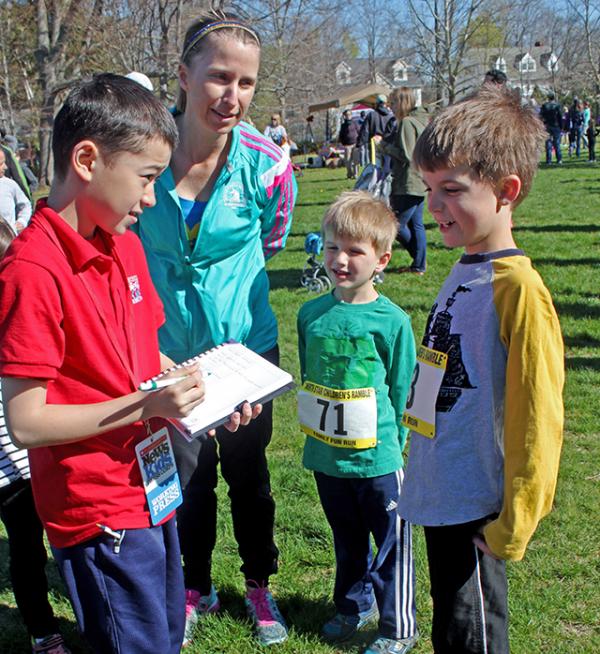 More than 200 kids participated in the North Star Children's Ramble. Designed to complement the James Joyce Ramble, the North Star run combines physical fitness and literacy. It is named in honor of Peter H. Reynolds' book, The North Star, which is about following one's dreams.  
"The fun part is that kids get to race," said Ryan Wilmar, 9. Ryan shared some of his favorite books: Peter Pan, the Harry Potter and Magic Tree House series, and If You Give a Pig a Pancake.
The North Star race is co-organized by author Paul Reynolds, who is the brother of Peter and the father of Ben and Josh. Each young participant receives a ribbon and a new book. As Paul Reynolds said, "In this race, everybody wins." 
Photos courtesy of the author