A Podcast "Playdate"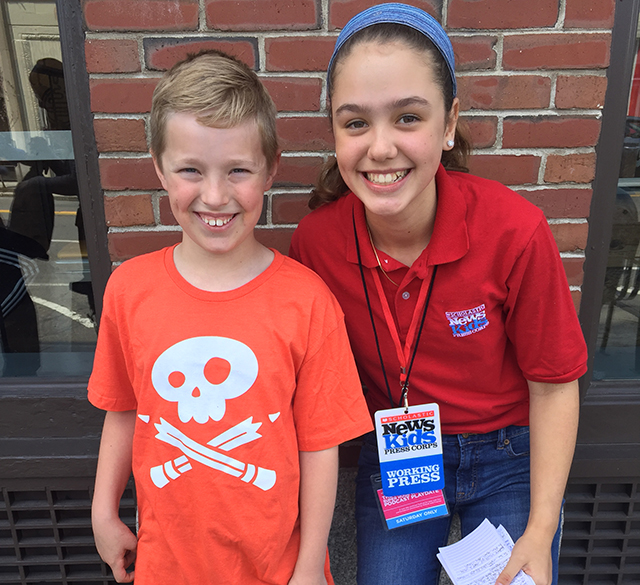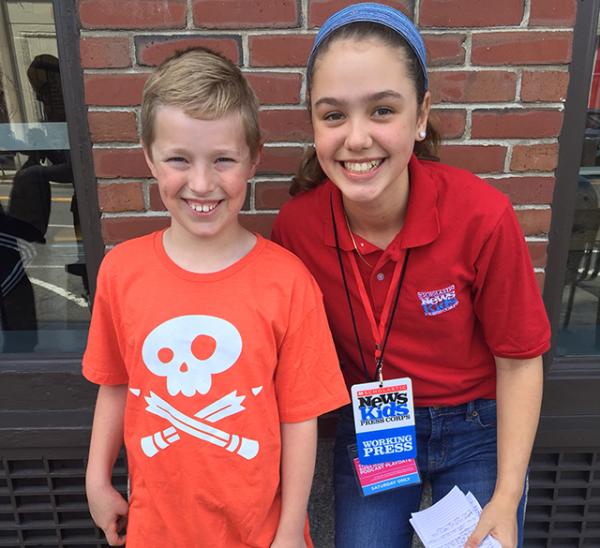 On a recent weekend in Brookline, Massachusetts, kids filled the Coolidge Corner Theatre for an event called "the Mega Awesome Super Huge Wicked Fun Podcast Playdate."
WBUR, a local radio station, hosted the event. The station is the Boston affiliate of NPR.
Six popular children's podcasts were featured. Instead of being recorded in a studio, each podcast was performed live, to the delight of both children and adults. Actors used funny props, sets, and skits to engage the audience.
Some podcast hosts encouraged audience participation, while others held question-and-answer sessions afterwards. The event took place over the course of two days, showcasing three podcasts each day.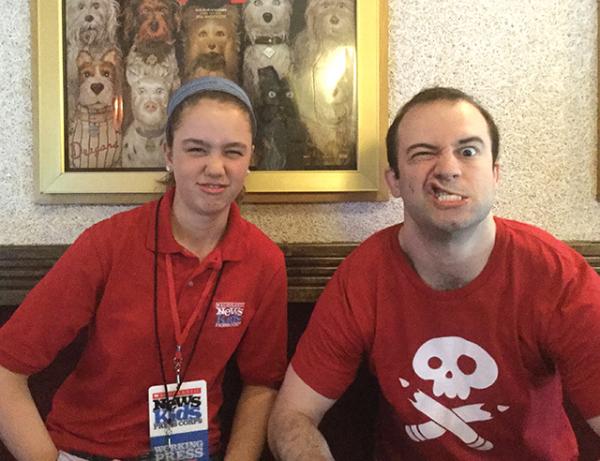 AN "AWESOME" EXPERIENCE

A favorite podcast came from the Story Pirates, a group that adapts and performs stories written by students. A tale about a bear who wanted to be an egg was performed live. It was written by 7-year-old Connolly, a second-grader. In one word, he summed up how it felt to see his work performed: "Awesome!"
Hundreds of kids attended the event, including Leonora, 8, and Sean, 7. Both children said that they had previously listened to all of the podcasts being performed onstage.
"Wow in the World, Story Pirates, and Eleanor Amplified are tied for first place," said Sean, when asked which podcast was his favorite.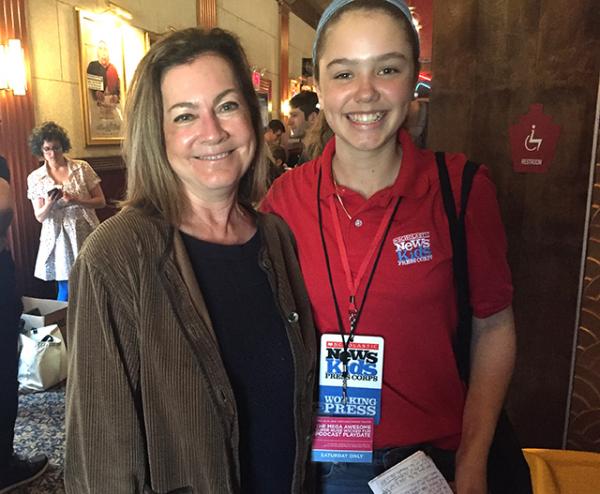 "MOVIES FOR THE EARS"
Amy Macdonald, director of community engagement at WBUR, helped organize the event. She thinks of podcasts, she said, as "movies for the ears."
"Podcasts are a wonderful way to get parents and children away from their laptops," Macdonald said. "It's like listening to baseball on the radio. You use your imagination. All of your senses are firing off, so I think it makes you smarter."
Almost any time is a good time to listen to a podcast, Macdonald said. "You can do it when you're helping your mom, doing chores, or making your bed," she said. Other possible listening times include before bed or when you're on a road trip with your family.
Whenever you want to get away from your television or computer screen, try tuning into "a movie for the ears."
Photos courtesy of the author