Plunging Into Summer With Favorite Book Characters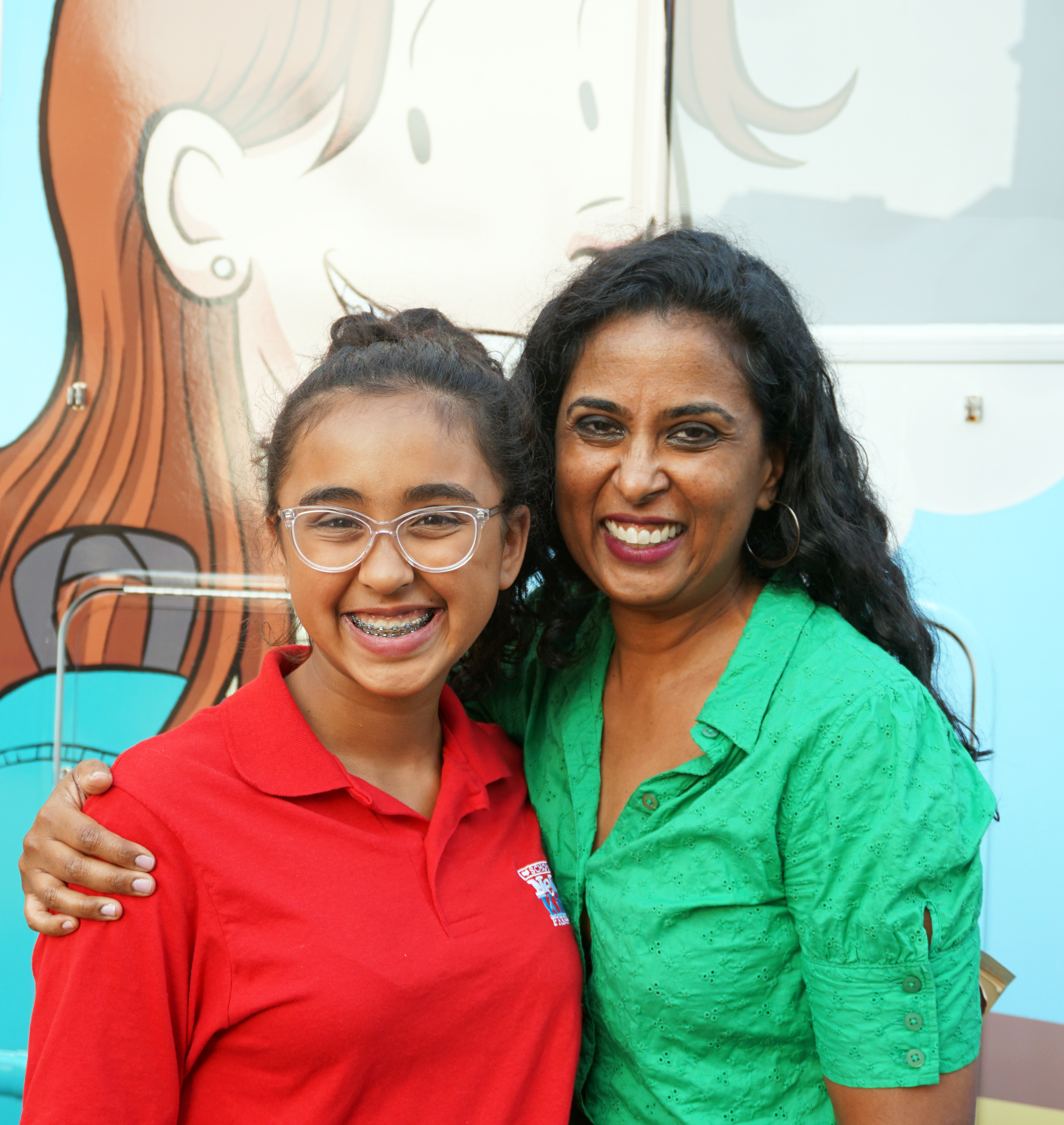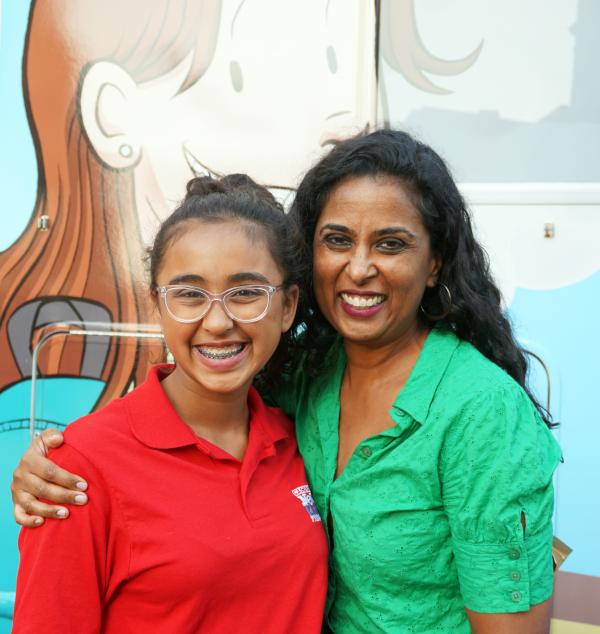 Summer and reading go together. During the month of July, Scholastic Inc. is hosting the ultimate summer reading road trip. An RV is traveling to bookstores and libraries across the country with kids' favorite authors, illustrators, and fictional characters.
On July 12, the Scholastic RV visited Jersey City, New Jersey. Young visitors got to leaf through books, play fun games, and win prizes. Kids also took photos with three fictional characters: Clifford the Big Red Dog, Geronimo Stilton, and Dog Man.
At a table outside of Word, an independent bookstore, authors Joyce Wan (Goodnight, Sweetie), Gale Galligan (The Baby-sitters Club graphic novels), and Sayantani DasGupta* (The Serpent's Secret), signed books and greeted readers.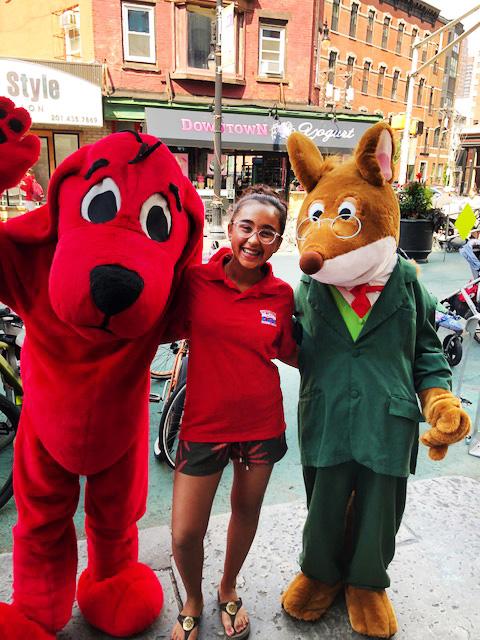 FUN FOR KIDS—AND AUTHORS
"Coming out and getting to meet the readers of these books is so refreshing," said Galligan, who was approached by enthusiastic tweens, as well as moms who loved The Baby-sitters Club series when they were growing up.
The event was attended by everyone from families with babies in strollers, to children who had just taken a karate class, to teens strolling by. Stickers, dog-ear hats, and photo opportunities were all the rage with the younger crowd, while teens got to talk with the authors, asking about the inspiration behind their work.
"Meeting young readers, teachers, librarians, and booksellers, and connecting with people who are excited about books, inspires me to keep creating," said Wan.
For the Scholastic staff, the road trip offers a chance to share a love of reading with communities around the country. "Kids are super excited to meet our authors," said marketing representative Michael Strouse. "They're really excited to meet the characters, too. Dog Man is huge right now. I love seeing kids engage with books in a really different way and making sure that everybody knows that reading is fun. That's what the road trip is here to celebrate."
WANT TO MAKE A STOP ON THE ROAD TRIP?
Find out if the Summer Reading Road Trip is headed your way.
* Sayantani DasGupta is the author's mother.
Top photo by Suzanne McCabe; bottom photo courtesy of the author