Is Playing Football Worth the Risk?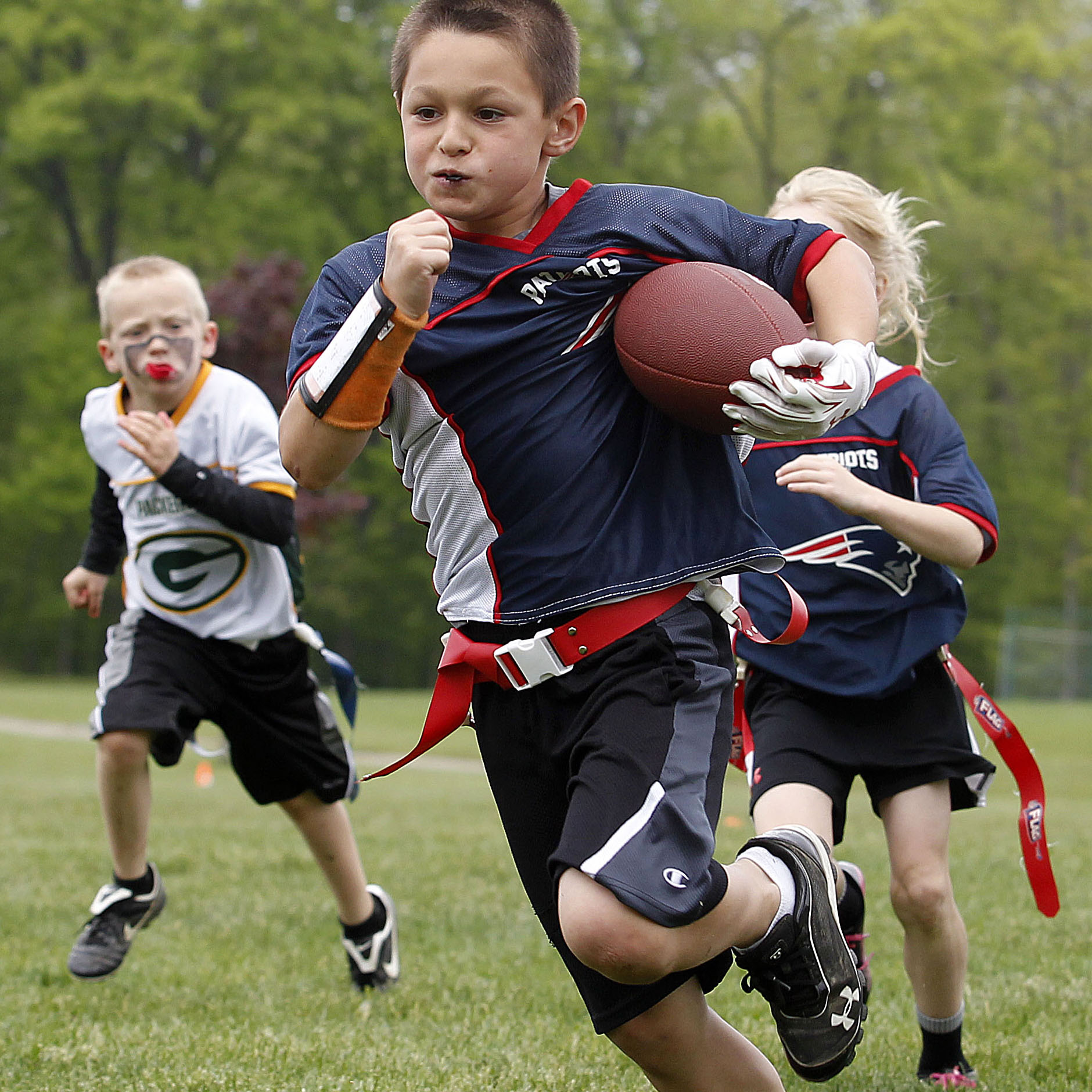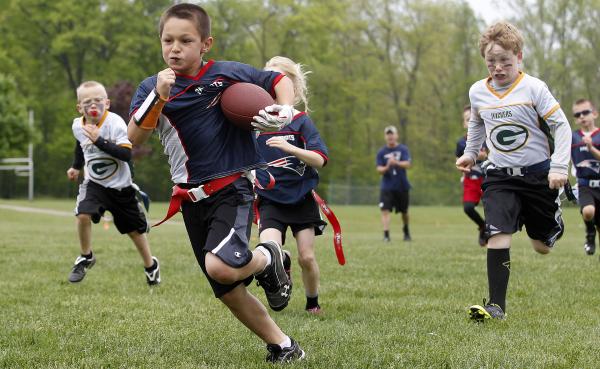 Participation in youth tackle football programs across the United States has declined over the past 10 years. Some experts, including Chris Nowinski, believe that concerns about head injuries are the main cause of the dropoff.
Nowinski is executive director of the Concussion Legacy Foundation and author of Head Games: Football's Concussion Crisis. "In recent years, we've seen up to a 20 percent decline in participation in youth tackle football," he told me by telephone. "At the same time, enrollment in youth flag football has increased."
Nowinski, a former professional wrestler who played football at Harvard University, said that his foundation does not recommend tackle football before high school. "The long-term risk to the brain," he added, "far outweighs the benefits of playing tackle instead of flag football."
COACHING AND PLAYING "CORRECTLY"
In a separate interview, Pro Football Hall of Famers Bill Polian and Ron Yary offered a difference perspective.
"There are many aspects to deciding if playing tackle football is the right thing for a child," said Yary, a former star for the Minnesota Vikings and Los Angeles Rams. "But concern about potential head trauma should not be one of them."
Polian echoed that view. "When the sport is coached and played correctly, football is a safe and rewarding activity," said the ESPN analyst and former NFL executive. "It comes down to football coaches being educated on—and teaching—proper tackling techniques."
Yary and Polian agreed, however, that it's not necessary to play tackle football before high school in order to succeed at the game.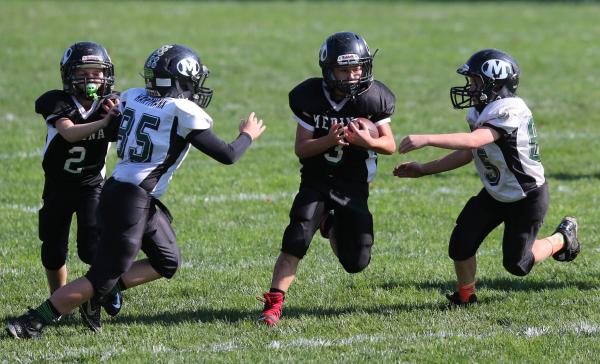 TEACHING PROPER TECHNIQUES
High school programs are also trying to make the game safer for their players. "Coaches need to teach and enforce proper tackling techniques to help prevent head injuries," said Shannon Ellsworth, the head athletic trainer at Girard High School in Ohio. "It's also important to have professionally fitted helmets."
Indeed, helmet safety is a big topic in football. New helmets have been designed to minimize the impact of head contact. Still, manufacturers cannot guarantee player safety. One company, for example, advises that "no helmet can prevent serious head or neck injuries a player might receive while participating in football."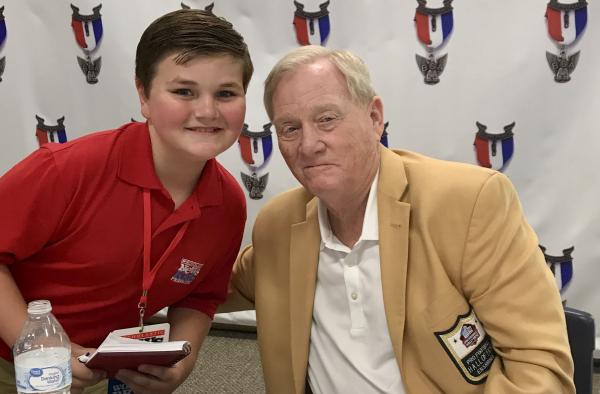 Such warnings leave many parents concerned about the safety of the sport. Christine and Randy Diesz say that they're comfortable with the program in their Ohio community. Their 13-year-old son, Stiles, is in his sixth year of tackle football. "The coaches are very aware of and responding to concerns about head injuries," Christine said.
"Training videos, team discussions, and coaching strategies are some of the preventative measures being taken," Randy added. "Our team has very strict concussion protocols to follow should a player show signs of any type of head injury."
Nowinski remains unconvinced that new measures at any level of the sport have minimized the dangers of brain trauma. The only "proven benefits," he has seen, he told a reporter, "come from limiting contact."
Top and middle photo courtesy of Aaron Josefczyk; bottom courtesy of the author