Pet Portraits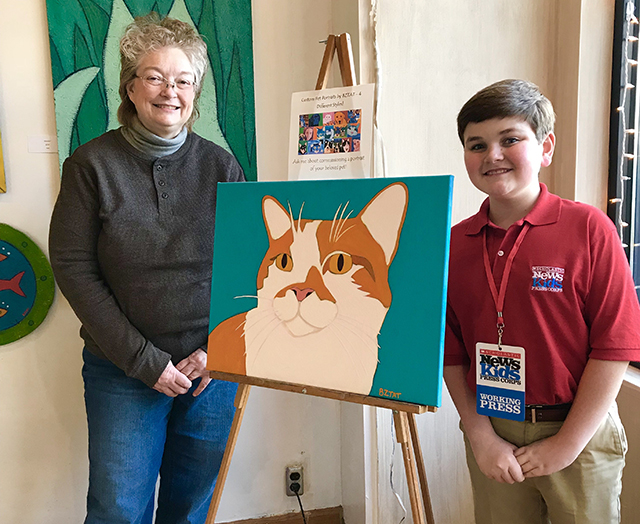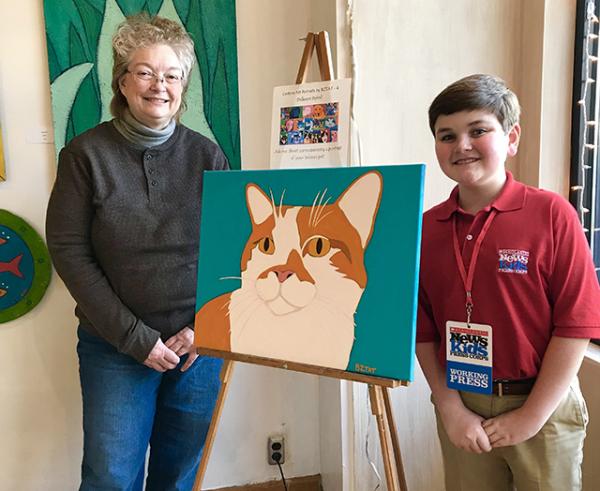 Art teachers often assign projects based on the work of well-known artists from the past. For a recent class project at Lake Middle School in Uniontown, Ohio, teacher Heather Boxler had another idea. She chose the work of local artist Vicki Boatright to inspire students.
"I liked that she focused on animals," Boxler said, "which I thought would be an approachable subject for sixth graders."
Boatright, who goes by the studio name "BZTAT," paints unique, colorful portraits of pets in her Canton studio, which is located at Avenue Arts Marketplace & Theatre.  
"I can't remember a time that art was not part of me," Boatright said during a recent studio visit. "My work is inspired by the two things I love most, art and pets."       
LAYERS OF COLOR 

Boatright holds bachelor's and master's degrees in fine/visual arts. She also has a master's degree in counseling.
Instead of canvas, Boatright paints on OSB (short for oriented strand board). OSB is a wood-based panel that is made from strands of wood bonded together. This unique base gives natural texture to Boatright's paintings. The artist paints the surface black at the outset, and then adds layers of bold colors.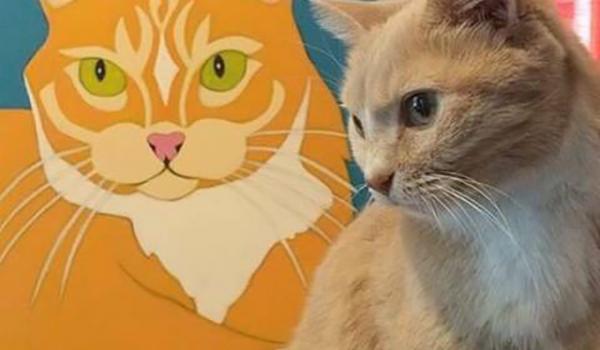 CAT TWEETS   
The artist presents her work at art shows and in her studio. Since 2008, her following has soared with the help of technology. "When social media started getting popular," Boatright said, "it all changed."
Boatright is now able to communicate with pet owners around the world through Twitter, Instagram, and Facebook. Her biggest social media success came when she "tweeted" as her cat and chronicled his funny adventures. Orders for pet portraits started coming in from people everywhere.
Boatright's goal in her art is to capture the relationship between the pet and owner. "A love for a pet lasts forever, even after they have left us," Boatright said. "I like to create artwork that celebrates that bond."
Top photo courtesy of the author; bottom photo by Vicki Boatright, Artist BZTAT