A Paw-sitive Place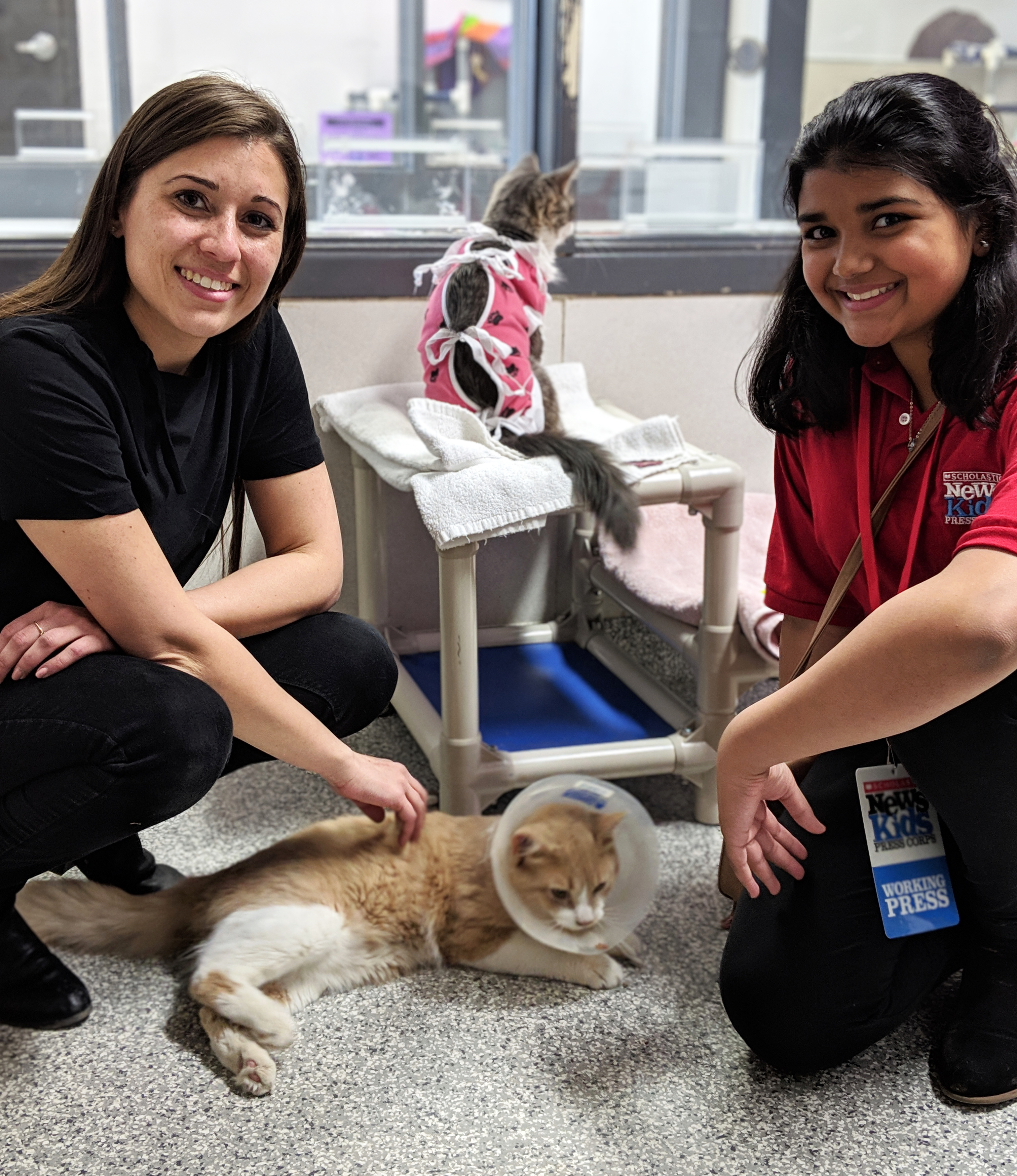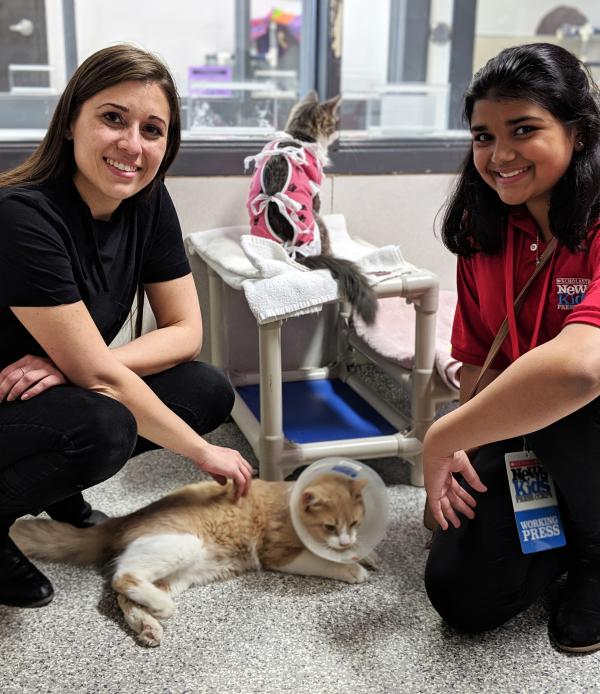 Who helps animals that have been abused or neglected, or that don't have a home? The SPCA (Society for the Prevention of Cruelty to Animals) does.
Founded in 1824 in England, the SPCA is a global nonprofit with independent organizations around the world. The group "speaks for those who don't have a voice," says Cassandra Vaessen of the Ontario SPCA and Humane Society in Canada.
HELPING ANIMALS AND COMMUNITIES
During a recent visit to the Ontario SPCA, I learned how the organization takes in animals that need help and tries to find them a home.
The SPCA gets animals in one of three ways. The first is when stray dogs or other animals are brought in to help reduce overpopulation or prevent harm to a community.
"It's really difficult for kids going to school," explains Vaessen. "They'll be walking to school and be approached by a pack of dogs."
The SPCA also gets animals when an individual is unable to care for a pet any longer. People can bring the pet in, and the organization will meet its needs, including medical. The SPCA then looks for a new home for the animal through adoption.
Animals may also come into the SPCA after a law-enforcement investigation determines that they are being abused or neglected.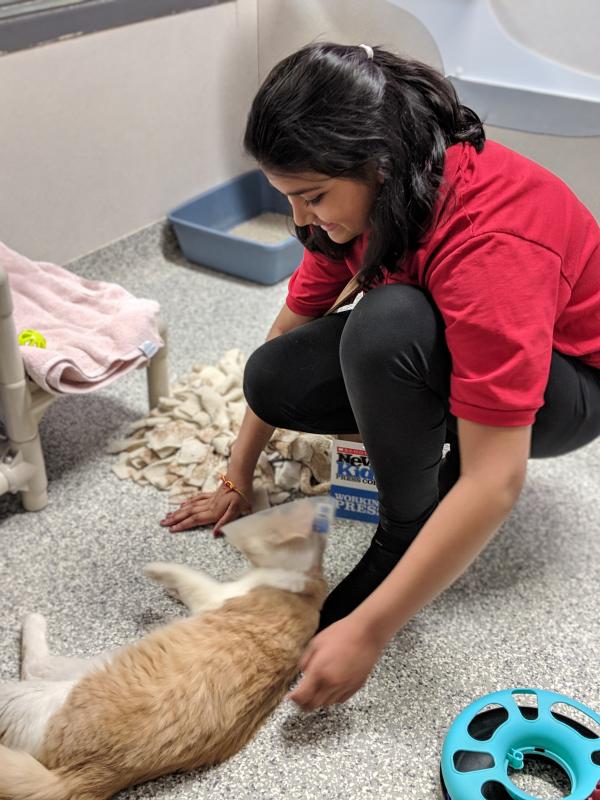 "MEET YOUR MATCH"
When an animal arrives at the SPCA, experts get it ready for adoption. First, they do a "nose-to-tail examination." The examination provides the SPCA with an in-depth look at the animal, including its weight, any injuries or scars it may have, and possible health issues.
After the physical examination, the animal goes into an observation period. According to Vaessen, it has to be observed for a period of time to ensure that it won't pose a safety risk in a home.
Once the animal is fit for adoption, the SPCA conducts a personality test called "Meet Your Match." This helps match individuals and families with the type of animal they are looking for, whether it's a "Couch Potato" or a "Go-Getter." The tool is a great way to find a pet a "forever home."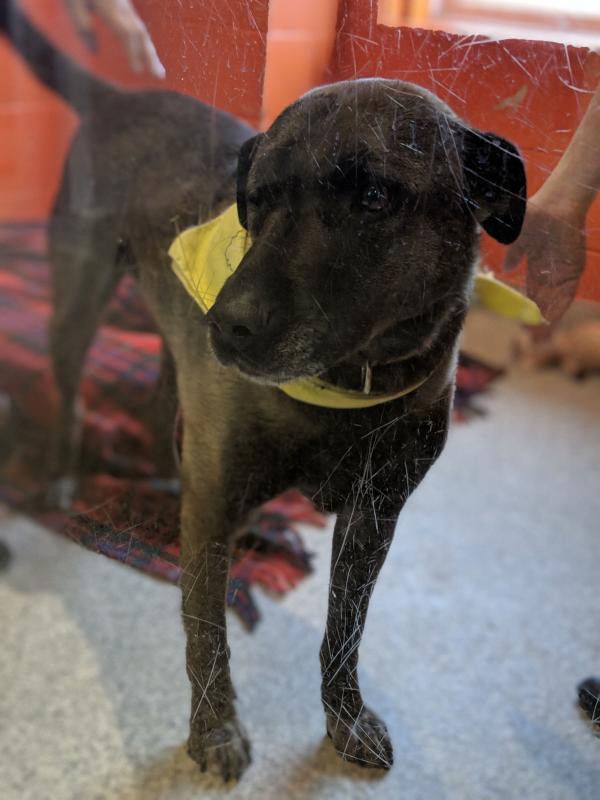 HELP FROM VOLUNTEERS

Before an animal gets adopted, the SPCA provides enrichment activities to keep it alert physically and mentally.
"We have volunteers who come in and try to stimulate the animals through their five senses," Vaessen explains. "Just having someone sit with them and talk to them is enough to get them used to a home experience."
The SPCA also uses aromatherapy, animal-specific sounds, and a familiar view to get the animals to feel more at ease and comfortable.
"BE READY TO STAND UP"

The Ontario SPCA offers programs for kids who want to learn how to better care for their pets. One such program is called the Future Vet Program and is designed for kids ages 8 - 13.
The first component of the program teaches young people everything they need to know about pets. The second teaches about pet First aid and how to do a health exam on a pet. At the age of 14, kids can start volunteering at the organization.
There are other ways to support the organization and its work, such as hosting a fundraiser or participating in National Cupcake Day or the annual Friends For Life! Walk.
The SPCA is a place where animals can feel loved and cared for until they find their forever home.
"All you need to do to join the SPCA is be passionate about animals," Vaessen says. "Be ready to stand up for them, advocate for them, and do whatever it takes."
Photos courtesy of the author