A Passion for Performing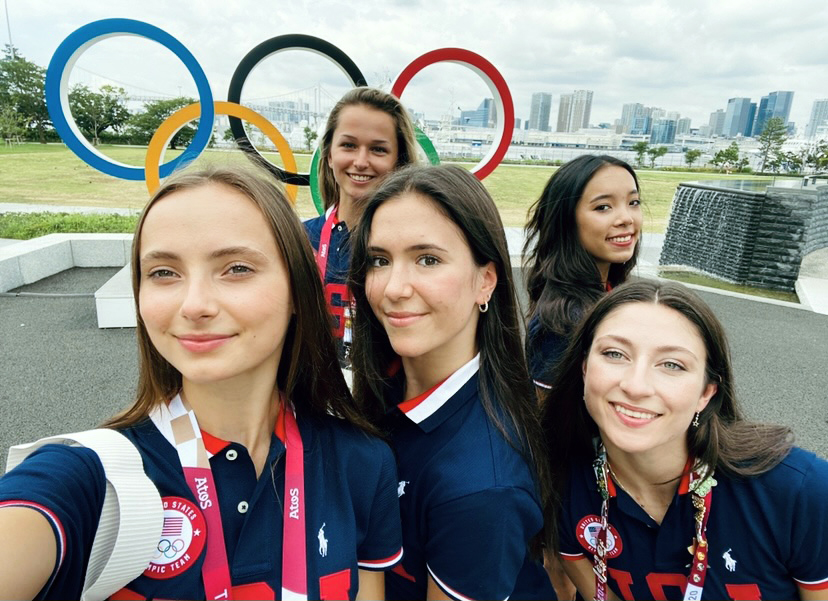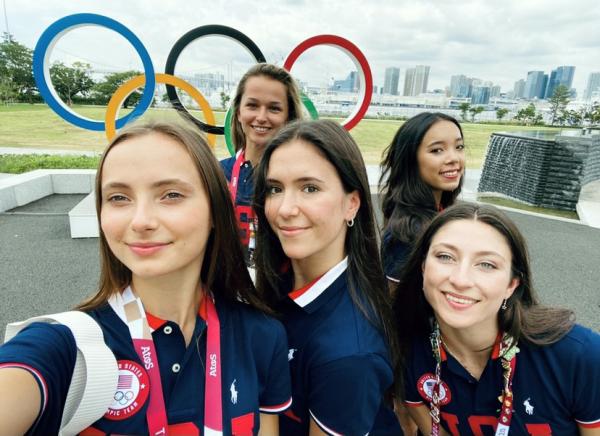 On August 8, the Summer Olympics in Tokyo, Japan, will end after two weeks of competition. More than 11,500 athletes from 206 countries and regions have been competing in everything from swimming and diving to gymnastics and fencing to track and field. This year's Team USA is one of the biggest ever, with a total of 613 athletes.
Due to the coronavirus pandemic, the 2020 Olympics had to be postponed for a year. Athletes were forced to persevere and continue training amid uncertainty.
Camilla Feeley, a rising sophomore at the University of North Carolina at Chapel Hill (UNC), competes in rhythmic gymnastics, a sport that combines elements of ballet, gymnastics, and dance. She is a member of Team USA's rhythmic gymnastics team, which is set to compete on August 6. 
After dedicating 15 years to the sport, the 21-year-old will then hang up her colorful ribbons, which are used during performances, and focus on her studies. For now, though, Feeley just wants to do her best when she and her teammates perform on the big stage in Tokyo.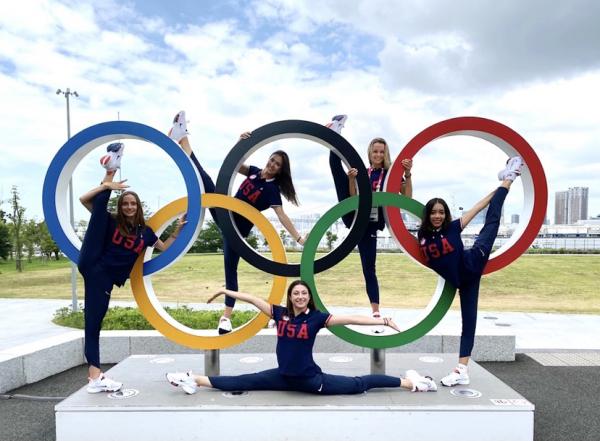 "A LOT OF DISCIPLINE"
Before Feeley left for the Olympics, I had a chance to talk with her. She was drawn to rhythmic gymnastics, she said, after watching Julie Zetlin, a now-retired elite rhythmic gymnast, train in her home state of Maryland. Feeley knew then that she had to pursue the sport.
"I just love performing." Feeley said. "The crowd always gives me so much energy, and the feeling after you perform is so exciting. Your heart is beating, and you know you left it all on the floor."
Feeley's entire life has revolved around her passion for gymnastics. Her childhood was packed with rigorous training schedules and competitions, as she advanced from national to international levels. Her family moved several times so that she would have opportunities to grow in the sport.
By the end of middle school, Feeley had switched to online classes, giving her more time to practice. She was able to manage all of the demands her schedule presented.
"Rhythmic [gymnastics] definitely brought me a lot of discipline," Feeley said. "I am constantly growing. I definitely changed, and having these big dreams brought me even farther in life than I thought I was ever able to go. So much is possible, and you won't really know until you set your mind to a couple of goals and keep working hard until you are ready to go onstage."
"ONE BURNING PASSION"
The artistry and thrill of performing are what drew Feeley to rhythmic gymnastics. Qualifying for the Olympics and winning medals weren't really her focus. It was her passion for the sport that kept her going.
Since making Team USA in 2019, Feeley has practiced several hours a day with her teammates. She has often stayed late to practice some more by herself.
The extra effort was worth it, Feeley said. She sees the Olympics as the perfect opportunity to say goodbye to the sport after so many years of dedication. When the Games are over, she plans to return home, visit with her family and friends, and focus on her studies at UNC. 
"There are so many years after I retire from rhythmic gymnastics to do all the things I want to do in life— travel, college, and find new passions," Feeley said. "But right now, I have this one burning passion. I want to go all the way to the end no matter what."
Photos courtesy of Camilla Feeley