A Park Where Every Child Can Play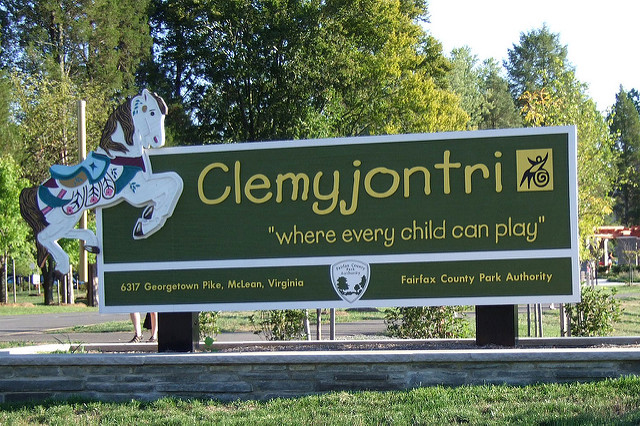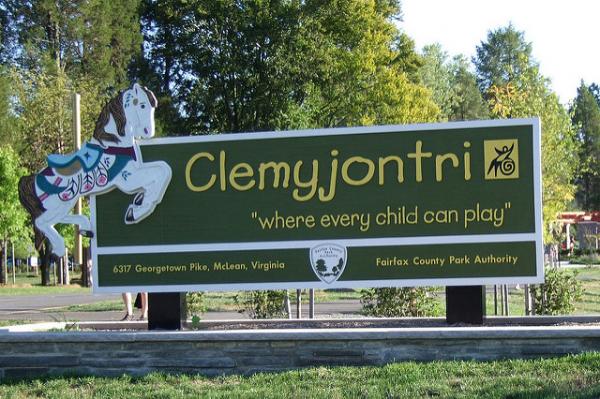 Clemyjontri Park is a special place. In March 2000, Adele Lebowitz generously donated her 18.55-acre property in McLean, Virginia, to the Fairfax County Park Authority so that it could be turned into Clemyjontri Park. The park is a place where every child, even those with disabilities, can play. Ramps, swings with safety features, rubber surfaces for wheelchairs, and more make this one of the few inclusive parks in existence.  
When donating her property, Lebowitz insisted on a few things: that the park have a carousel, that it be named after her four children, that her family could live on the property, and that it be cared for by the county. In 2006, Lebowitz got her wish.  
A PLACE FOR ALL CHILDREN

During a recent visit to the park, I spoke with parents and grandparents. "I love how much there is for kids to do here," said one woman. "There are a lot of age-appropriate places for them to play."   
A woman who was visiting with her grandchildren said: "I like the park because it's for the younger children. I like the bright colors, and the equipment is in excellent condition. All of my grandchildren have had a great time here. I've been bringing them here since they were babies."  
A mother who was visiting with her daughter told me: "We love that there is so much to do here. My daughter really enjoys the carousel, most of all. The cream-colored horse is her favorite. We like that there are folks of different ages and nationalities here. It's a very diverse community park, and we're grateful that it's in our neighborhood."  
Julie Clemente, president of the Friends of Clemyjontri Park Foundation, is pleased to hear that visitors enjoy a place that was designed to inspire joy and wonder. "Clemyjontri was built to be a place where all children could play," she said, "side by side, without distinction, without differentiation, regardless of their mobilities."