Paper Girls Deliver a Message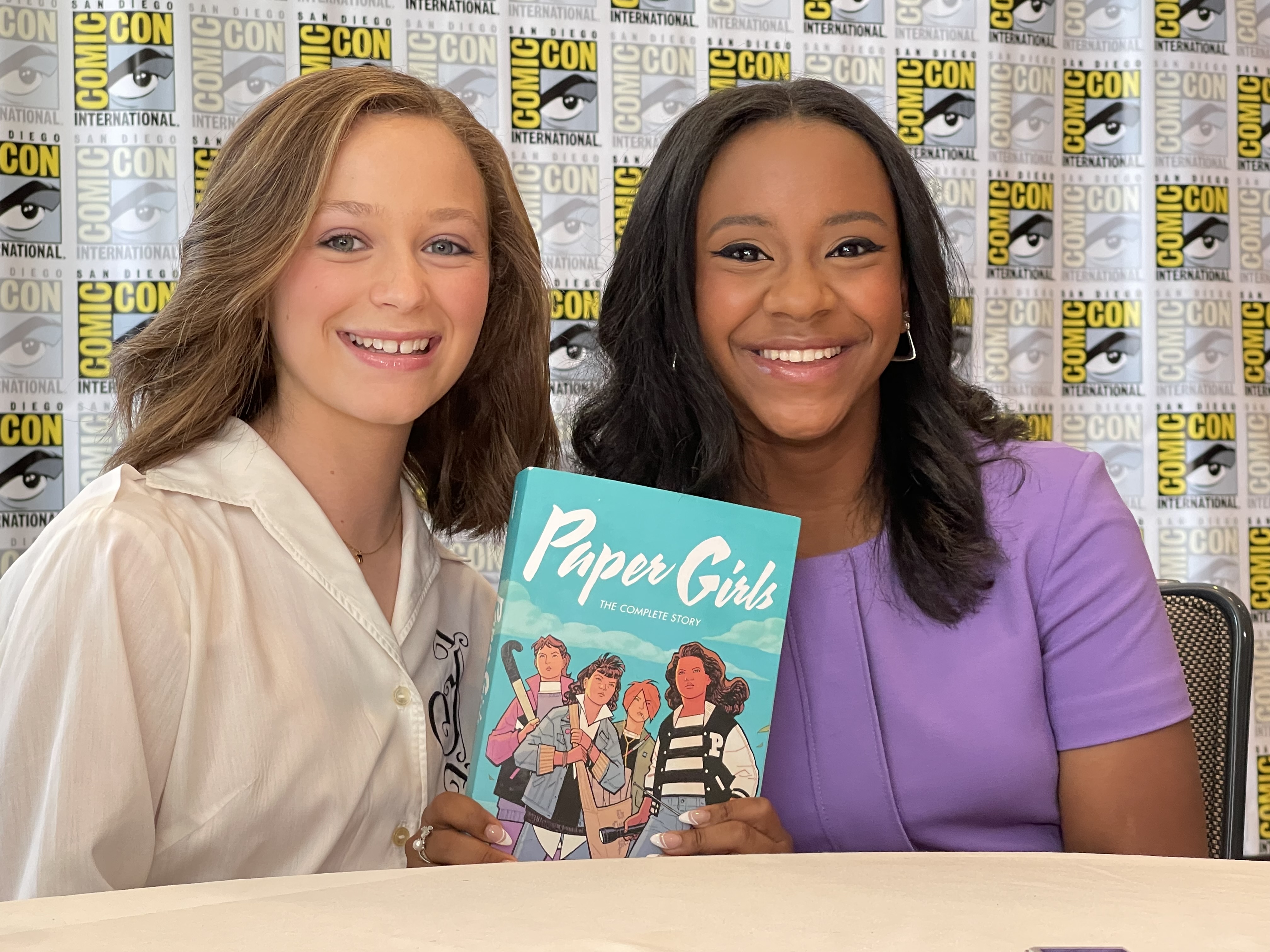 "Extra! Extra! Read all about it!" A new series available on Prime Video tells the story of four 12-year-old paper girls on a science-fiction adventure. The show is based on a 30-issue comic series that was published from 2015 to 2019.
Written by Brian K. Vaughan and illustrated by Cliff Chiang, Paper Girls is rooted in an actual occurrence of the late 1980s, when girls took over paper routes in Cleveland, Ohio.
"It was fascinating that there were these parents out there letting 12-year-old girls go out at four in the morning to deliver bad news to grown-ups," Vaughan told me at San Diego Comic-Con in July. The TV adaptation was showcased at the annual event. 
According to Chiang, the series explores questions of identity that all young people face. "When you're 12," he said, "you're starting to ask yourself, 'Who do I want to be?' And that's a question that follows you throughout your life." 
Chiang, who is the recipient of a prestigious Eisner Award, is also known for his Wonder Woman illustrations for DC Comics. He was excited to portray strong female characters in Paper Girls. 
"They're changing themselves," he said, "but then they also represent so much potential to change the world. Because there's always something broken that they need to fix, and hopefully fix for the better."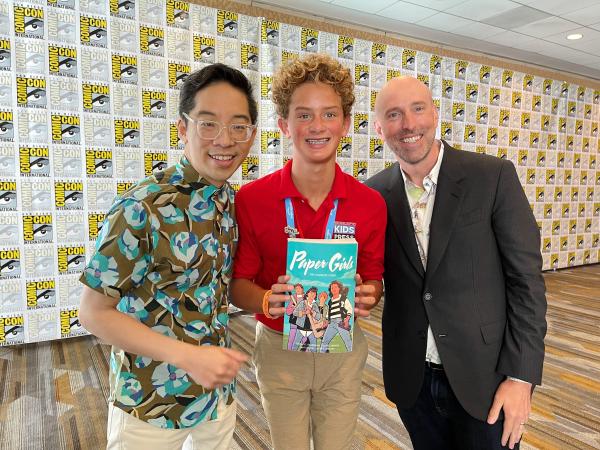 EXPLORING A "FLAWED" ERA
Women wrote and directed the eight-episode TV series, which features a cast of four paper girls: Erin, KJ, Mac, and Tiffany. 
"Wherever you looked, there was a woman in power," said actor Nate Corddry, who plays Larry Radakowski in the time-travel adventure. "The biggest thing was this lesson that was being sent down to the girls, that women can run every department." 
Actress Camryn Jones agreed. The 15-year-old plays paper girl Tiffany. "There's a very heavy female influence on this project," she said, adding that the cast and crew are diverse. 
The show is set in the late 1980s. Camryn and co-star Sofia Rosinsky, 16, who plays Mac, encounter technology that is now obsolete and jarring cultural biases. 
"The music was really good in the '80s, and I do like the fashion," Camryn said. "But don't mistake nostalgia for all that the '80s was." She was referring to a time when women, people of color, and members of the LGBTQ+ community were marginalized. 
"Yeah, it was flawed," Sofia said about the era. "Every time is."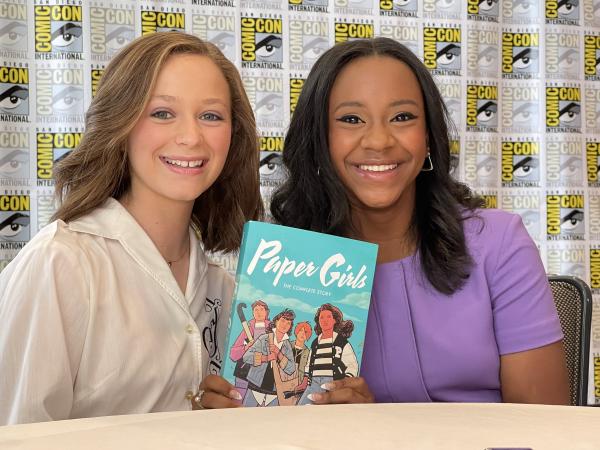 A NEW LENS ON DIVERSITY
Paper Girls, which debuted in July, has eight episodes. Chiang served as an executive producer on the new series. He said that it looks at diversity in a way that the original comic series did not. 
"Diversity is so important, and representation is so important," Chiang told me. "To be able to do a period piece from 1988, it just shows you that the world has always been diverse, but we haven't always wanted to recognize that."  
Photos courtesy of the author