Paint Memphis Brings Color to the City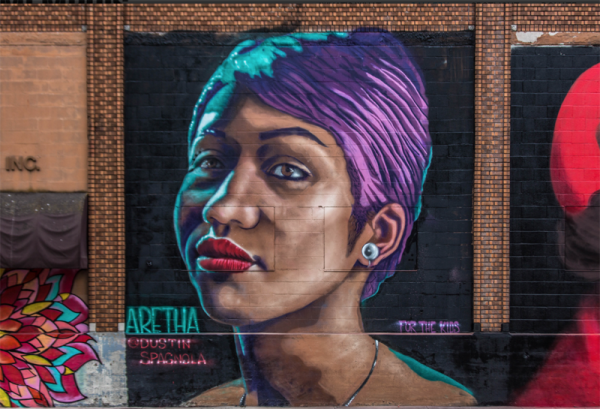 "One person can make a difference," says Karen Golightly, director of Paint Memphis. "Follow your passion, really work hard at it, and try to make it come true." 
Six years ago, Golightly founded Paint Memphis with a friend who is an artist. The festival invites artists from around the world to paint murals in the city of Memphis, which is located in Tennessee. It is the largest collaborative mural project in Tennessee, turning gray areas of the city into colorful and inspiring spaces. 
On October 31, Paint Memphis held its yearly festival. More than 130 artists participated. I visited the festival and later spoke with Golightly and a few of the participating artists via Zoom.  
"Try your best," advised 9-year-old artist Moses Ochoa.
"Don't give up," chimed in 10-year-old Hayes. "No matter what you paint, it will be good."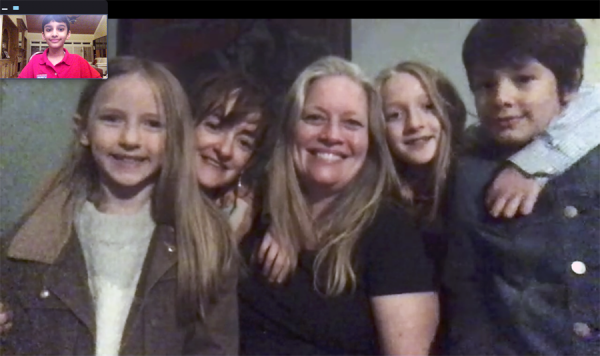 HOPE DURING THE PANDEMIC
The theme of this year's festival was Together Through Art. "We try to figure out what's the biggest thing happening in our city, in the world, in the year, and incorporate it in our theme," Golightly explained. 
The theme was inspired by the coronavirus pandemic and the Black Lives Matter movement. "Even though, geographically, people weren't very close this year, they could come together through art," Golightly said. 
Several precautions were taken because of the dangers of COVID-19, the contagious disease caused by the coronavirus. The festival is typically a one-day event with food trucks, vendors, and live music. This year, however, it was spaced out over a week, enabling the muralists to paint while maintaining a safe distance from each other. 
On the final day, visitors could participate in an art walk and a meet-and-greet with the artists. Descriptions of each mural and information about the history of the buildings were also provided.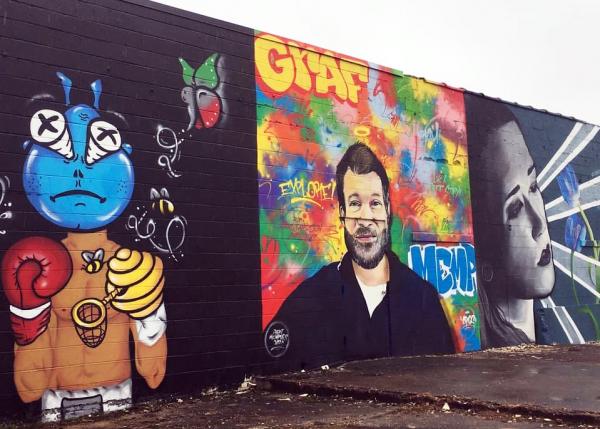 "THE DESIRE TO CREATE" 
Creating art on a small canvas with watercolors is not the same as painting a mural on a large wall with spray paint, said Paint Memphis artist Kirstin Sandlin. According to Sandlin, painting on walls requires much more energy and is more physical than painting on paper.
"You're climbing up and down ladders and scaffolding because your canvas is 21x24 feet instead of 8x10 inches," Sandlin said. "It's different from sculpting or painting with watercolors, but the desire to create is universal; it's the same. If you have the desire to create, you should try all of these different things." 
Top photo courtesy of Paint Memphis, middle photo courtesy of the author, bottom photo: Renee Graves