Oregon Town Hosts Giant Pumpkin Regatta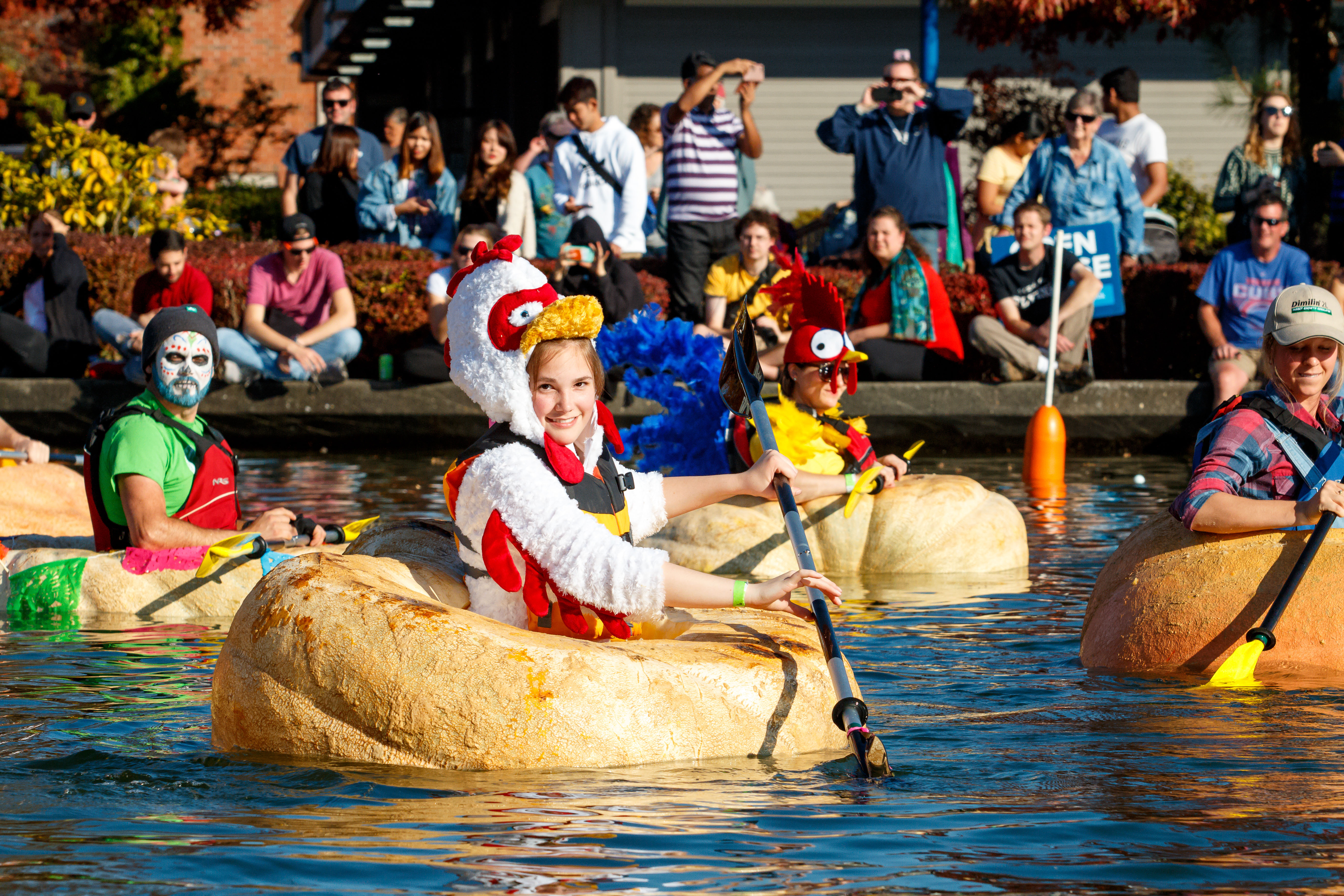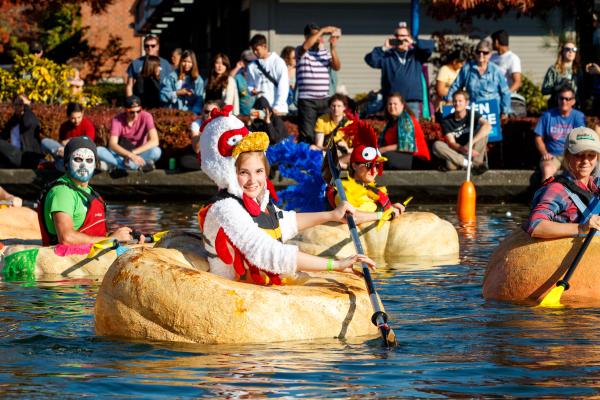 During the Halloween season, many people visit pumpkin patches or carve pumpkins. But paddle a 1,000-pound pumpkin in a race? On October 22 in Oregon, paddlers in Halloween costumes did just that.
The West Coast Giant Pumpkin Regatta took place on the lake in Tualatin, a small city outside Portland. Back in 2004, a club called the Pacific Giant Vegetable Growers (PGVG) came up with the idea for the event. The PGVG wanted to turn their giant pumpkins into boats and paddle them. They asked the city of Tualatin if they could use the lake for a party. 
The first year, about 100 people showed up. Now, about 20,000 come to watch the races. "It's just a good time to finally have some fun with these pumpkins that we've spent countless hours on all year long trying to grow," said Jim Sherwood. A champion pumpkin grower, Sherwood is one of the regatta's founders and organizers. 
The PGVG provides giant pumpkins for the regatta's five races. This year, paddlers came from across the country and from as far away as France and Japan.
"Surprisingly, it's on a lot of people's bucket list to paddle a pumpkin," said Heidi Marx, the event coordinator for the city of Tualatin.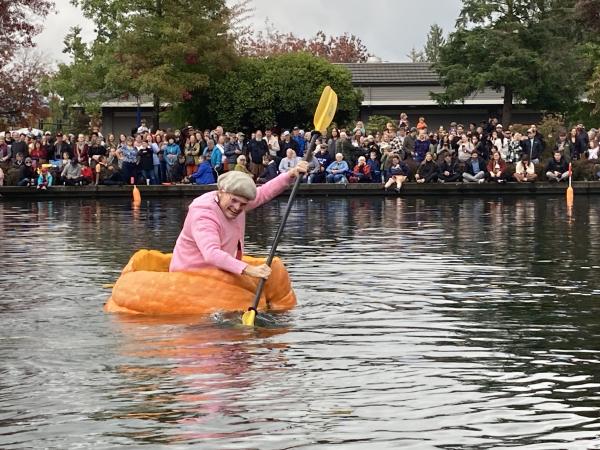 A "PRETTY FAST" PUMPKIN
At the regatta, a marching band played. Families ate pizza, did crafts, and played pumpkin golf and other games.
Just before the races began, the growers scooped out the pumpkins. The costumed paddlers hopped in, and the first race started.
Gary Kristensen from Happy Valley, Oregon, won the first race. He was dressed as the movie character Mrs. Doubtfire. It was Kristensen's fourth year winning a pumpkin race.
"Once everybody expects you to win, it starts to give you a little bit of pressure," he said. "Fortunately, my pumpkin was pretty fast." 
For the less competitive participants, the regatta was all about the fun. "The best part is just watching all the families enjoying the day," Marx said. "People are going to remember [it] for a long time."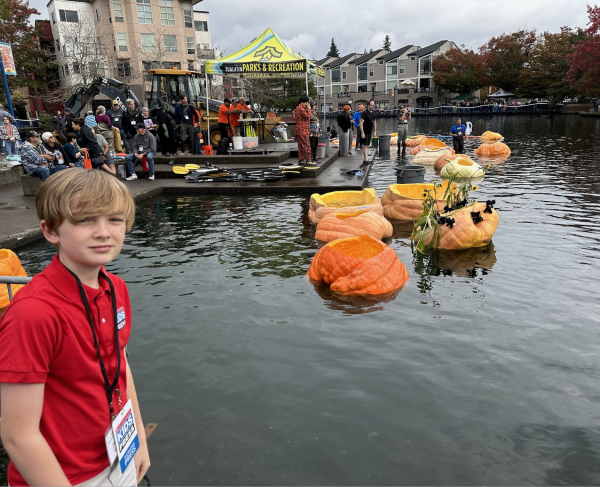 Top photo courtesy of Heidi Marx; other photos courtesy of the author