An Orchestra Leader Brings Hope to Louisville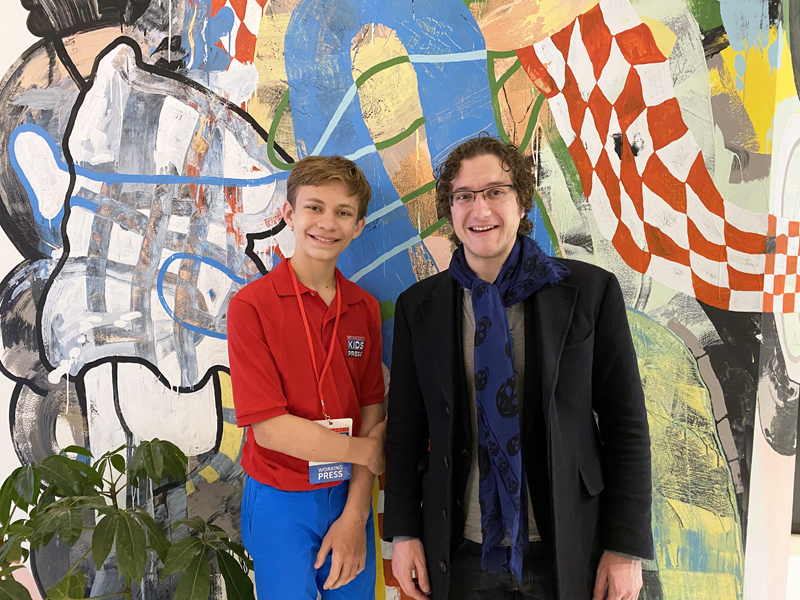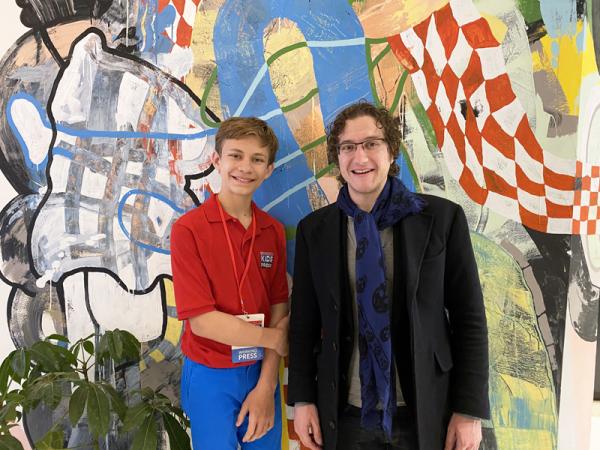 Is it possible to discover your life's passion before your first day of kindergarten? That's what happened with Teddy Abrams, an acclaimed conductor, composer, pianist, and clarinetist.
Abrams is also the music director of the Louisville Orchestra in Kentucky and the Britt Festival Orchestra, which performs at an annual summer arts program in Oregon. At 32, he is the youngest conductor of a major orchestra in the United States.
Abrams believes that discovering an all-consuming passion is possible for anyone, at any age. "Find the thing that when other people talk to you about it, it makes you excited," he told me during an interview at Quills Coffee in Louisville, before the coronavirus pandemic mandated social distancing. "A lot of times, people will tell you, 'That's not a real thing to do as an adult.' But if you're passionate about it, it's not going to matter if you have the money or the resources you deserve or not, because you'll be fueled by doing something that you care about."
Abrams grew up in the San Francisco Bay Area of California. Starting with piano improvisation at age 3, he discovered a passion and a talent for music. By age 12, he was playing piano and clarinet, as well as studying conducting and musicianship with the music director of the San Francisco Symphony.  
After skipping middle and high school, Abrams graduated from the San Francisco Conservatory of Music. He was only 18. For the next nine years, he moved around the country, perfecting his skills as a conductor and learning to compose and perform.
"Having all three skills is symbiotic," Abrams said. "Each one benefits from the others."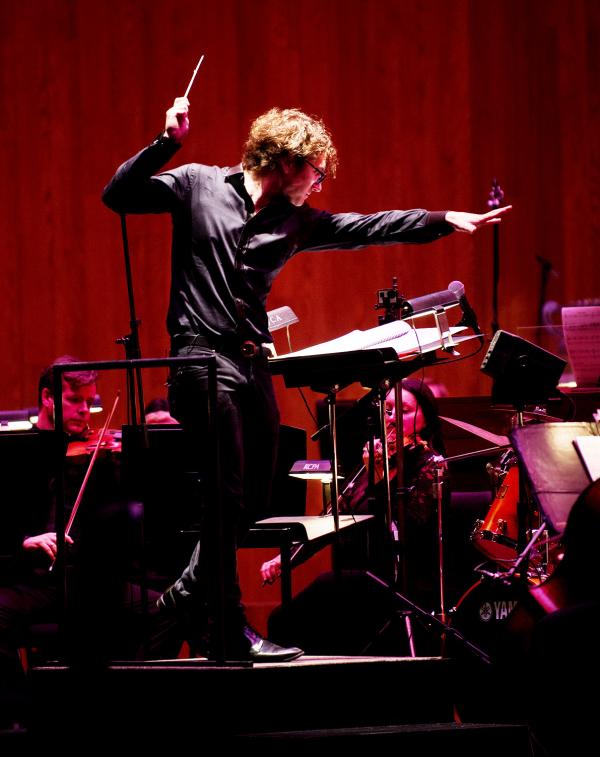 STEPPING UP DURING THE PANDEMIC
Abrams is humble, not only about his musical talents and youthful accomplishments, but also about his impact on Louisville, the town he now calls home. 
"Louisville is so lucky to have Teddy as part of our community," says Lindsay Graves, a local resident. "He brings an innovative and fresh approach to classical music that not only revitalized our orchestra, but adds so much to the fabric of our city." 
The conductor recently announced a collaboration with local musicians to create a song for Louisville during livestream jam sessions, as part of the community's response to the coronavirus outbreak.
"We need to make sure that our humanity and culture [are] not only kept alive but strengthened during this time," Abrams said in a press release. "If we do that, Louisville will come out of this stronger than ever before."
Today, the passions of a three-year-old boy have led to a dream career for Abrams. Now, he has taken on a new role as a community leader and the source of inspiration and hope for Louisville residents.
Top photo courtesy of the author; bottom photo: O'Neil Arnold