Orange County Stands With Ukraine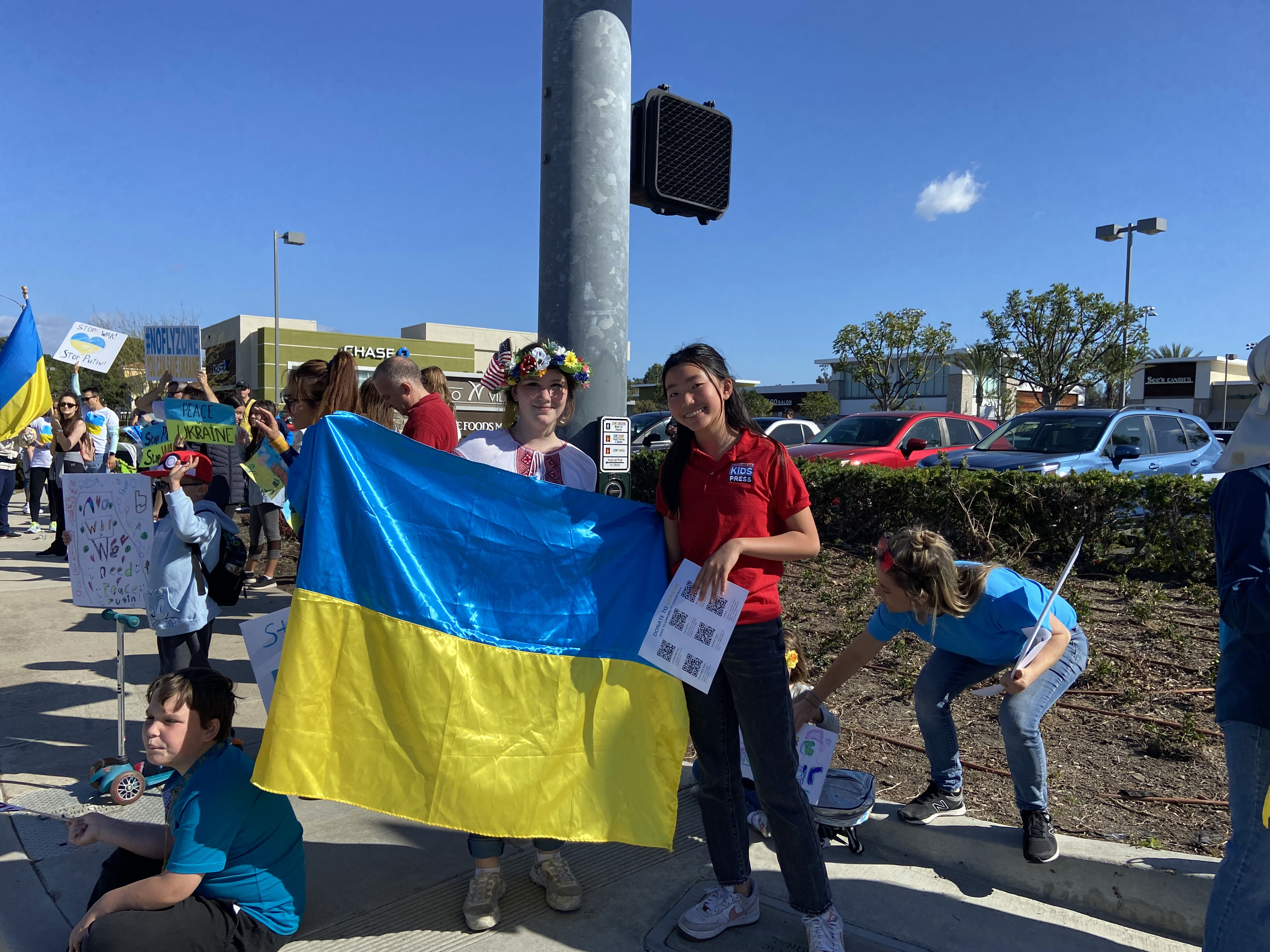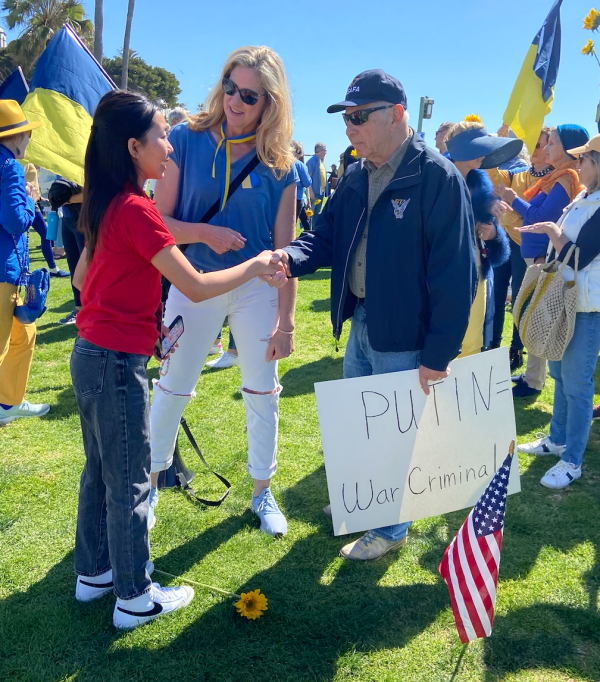 On the morning of March 6, local residents decked in blue and yellow, the colors of Ukraine's flag, gathered in Laguna Beach, California. They held sunflowers, the national flower of Ukraine, and handmade signs that read, "We Stand with Ukraine" and "Stop Putin." The protesters were calling for an immediate end to the Russian war on Ukraine, which began with Russia's unprovoked invasion of the neighboring country on February 24.
Gwen McNallan and Emil Monda organized the joint gathering of the Republican and Democratic parties of Orange County. "It's time to come together regardless of your political party," McNallan said. "We need to put pressure on Putin to stop this war." 
Russian President Vladimir Putin has ordered his troops to wage war on Ukraine, Russia's Eastern European neighbor of 44 million people. Putin wants Ukraine, which was once part of the Soviet Union, to be under Russian control again. This would mean the return of an authoriarian government and repressive way of life for the people of Ukraine. Right now, Ukrainians are defending their freedom against great odds. Despite international outrage, Russian troops have continued their destruction of Ukrainian cities and towns with missiles, rockets, and bullets. 
Heavy fighting has already forced more than 2 million women, children, and elderly residents to flee Ukraine for neighboring countries. 
"Innocent people—women and children—are being murdered," Monda said. "The American people are against this war."
During the protest, drivers passing by stopped their cars and honked to show their support, causing congestion along the intersection.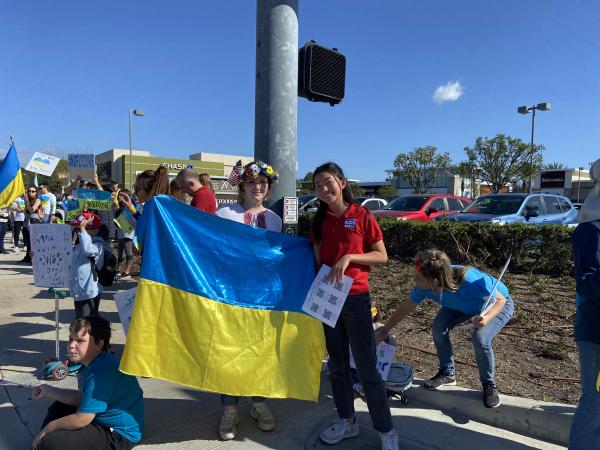 A RALLY IN LAGUNA NIGUEL
Later in the day, at an intersection 10 miles southwest in Laguna Niguel, a second rally was held. This one was organized by Oksana Pashko, who immigrated to the United States from Ukraine in 1996. According to Pashko, attendees at the rally included Ukrainian immigrants, as well as Americans who believe that "Russia has attacked Ukraine unprovoked, for no reason that anybody can see." 
Pashko hopes that the rally will raise awareness and bring additional support to her home country, in addition to the military and economic aid being supplied by the U.S. and its European allies. Countries neighboring Ukraine, including Poland and Hungary, are now welcoming the hundreds of thousands of refugees fleeing war zones. 
As Pashko and I spoke, we could hear cars honking. Drivers rolled down their windows with shouts of support. At one point in our conversation, a man walked by and said to Pashko, "Thanks for this." 
At the crosswalk, Pashko's two Ukrainian American children took turns holding a large Ukrainian flag. They stood at the front of a long line of adults and children holding signs and waving blue and yellow flags. A sense of unity and support could be felt among the crowd. 
Photos courtesy of the author