One Hen Can Make a Difference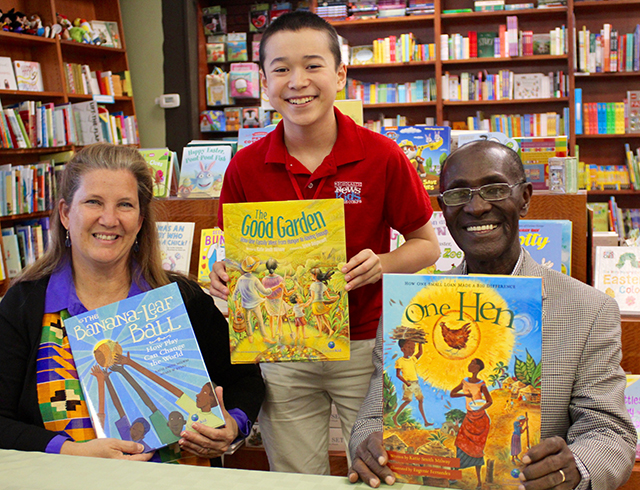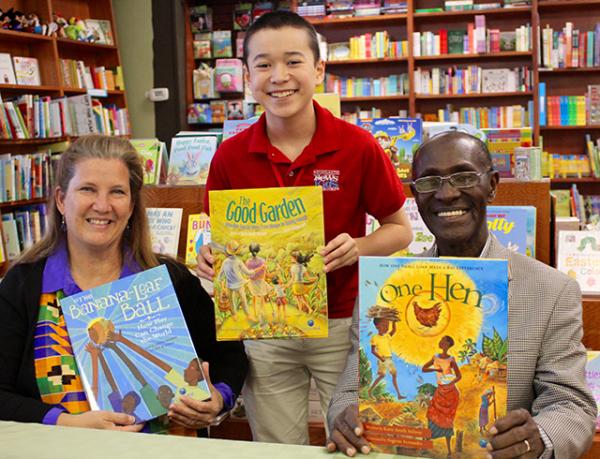 How can kids change the world? "Figure out what need you are passionate about, and then find a solution," said Katie Smith Milway, author of the CitizenKid series. The book collection teaches children about global issues and inspires them to be better citizens.
Milway's most well-known book is called One Hen: How One Small Loan Made a Big Difference (Kids Can Press, 2008). The book is inspired by the true story of Kwabena "Kojo" Darko. It tells how a poor boy, Kojo, in Ghana receives a small loan and buys a hen. This results in 25 more hens. The poultry farm is enough to sustain Kojo's family and provide a livelihood for others.
In a recent interview in Wellesley, Massachusetts, Darko recalled how the hen changed his life. "It was amazing," he said. "I slept with the chicken, I did everything with the chicken. It brought us money, and I was able to go to school and study." The tiny farm eventually grew into one of the largest in West Africa.
Darko went on to become chairman of a global microfinance agency called Opportunity International. The organization gives loans to people who cannot get them from a bank. "I want to give people who are poor and needy a break just as someone did for me," Darko said.


START SMALL
By writing about how small donations can help families like Darko's, Milway hopes to inspire kids to address such global issues as poverty. "Build a little business," she said. "Maybe it's a lemonade stand. Maybe it's bigger than that. With your profits, you have a choice of spending it, saving it, or giving it to help others."
Milway appreciates the value of kids volunteering. When she was growing up, she enjoyed participating in church activities and her school service league. She said that her mother inspired her by volunteering and helping international students. "We were always a home where they could feel welcome," Milway said.
Last month, Milway published a book called The Banana-Leaf Ball: How Play Can Change the World (Kids Can Press). It's about an East African boy named Deo who lives in a refugee camp in Tanzania. He gets bullied by a gang leader named Remy. The situation changes when Deo and Remy play on a soccer team together. They bond through the power of play.
The book facilitates discussions about social justice issues, particularly surrounding the increasing number of refugees worldwide. "It's a book," Milway said, "to help any kid feeling alienated realize that they have an ability to change that situation."
Photo courtesy of the author