Ohio Goes Red as Nation Goes Blue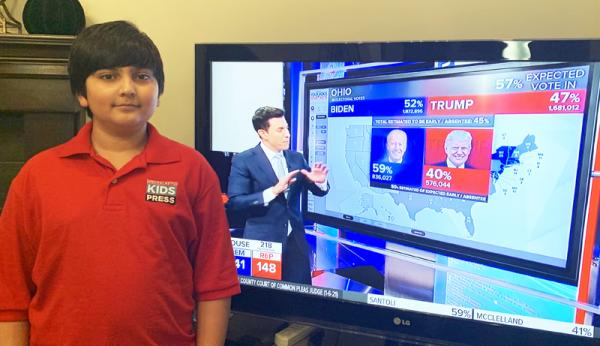 Oho has long been considered a pivotal state in presidential elections. This year, Ohioans voted in favor of President Donald Trump, who was seeking re-election on the Republican ticket. It was the first time since 1960 that Ohio's 18 electoral votes did not go to the winning candidate.
Despite winning Ohio, Trump was ultimately defeated in both the popular and Electoral College votes. President-elect Joseph R. Biden won 306 electoral votes compared to Trump's 232. The allotment of the 538 electoral votes are determined by each state's population. At least 270 votes are needed for a presidential candidate to declare victory. 
Ohio is considered a swing state, which means that no one knows whether voters here will choose the Democratic or Republican candidate. In both 2008 and 2012, for example, Democratic contender Barack Obama won the popular vote in Ohio. But in 2016 and 2020, Ohioans went for Trump, a Republican.  
RECORD TURNOUT
Election Day was November 3, but the results were not finalized until November 7. Due to the coronavirus pandemic, there were many more mail-in votes than usual this year, resulting in some states taking more time to report results. 
How did Biden win so decisively? Black women, young people, and new voters helped put him over the top. He and his running mate, Kamala Harris, got nearly 80 million votes, the largest number in history. An estimated 65% of all eligible voters cast ballots.
Harris, who is Black, made history as the first woman to be elected Vice President. No woman has ever served as President.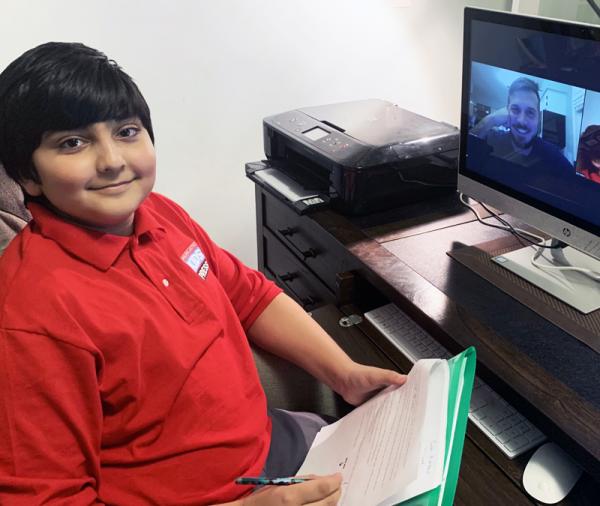 VOTING IN CLEVELAND
Nicole Cilenti, who lives in a suburb of Cleveland, typically votes in person on Election Day. This year, she cast her ballot early by mail due to the pandemic.
Cilenti voted for President-elect Biden. "This was the most important election of my lifetime," she said. "We need change for the better in this country, and voting is my way to help elicit that change." 
Before the election, President Trump repeatedly complained about widespread voter fraud. No such claims have been demonstrated. Nonetheless, he has continued to dispute the results. He is the first losing presidential candidate in United States history to refuse to concede to his opponent. 
Voter Matthew McWeeny, who lives in a suburb of Cleveland, was pleased with the voting process. When asked if he was concerned about Trump's claims of fraud, McWeeny said, "No, I didn't take a lot of those crazy storylines seriously." 
On Election Day, I spoke with first-time poll worker Mike Czajka from Cuyahoga County. He signed up to work at the polling place in his Cleveland neighborhood and enjoyed seeing people with differing political views work together. "I would definitely do it again," he said.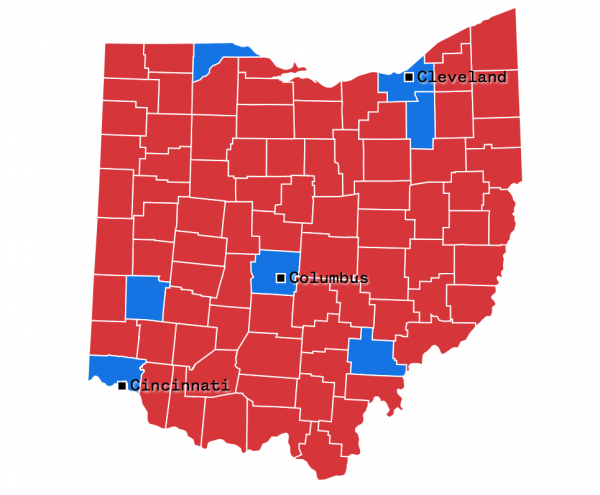 Photos courtesy of the author