KID REPORTERS' NOTEBOOK
The call for Kid Reporter applications is now open! Click
here
to learn more.
Obama: An Intimate Portrait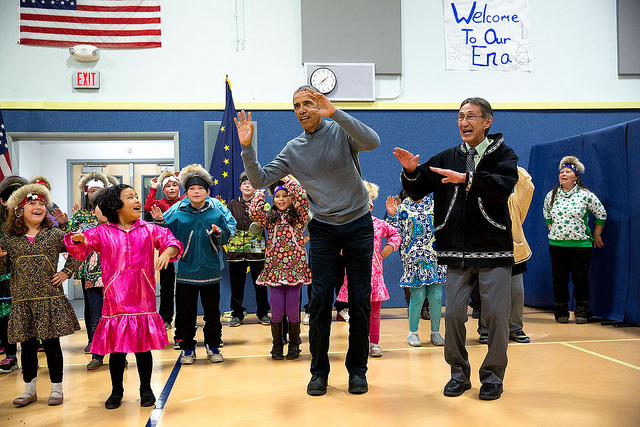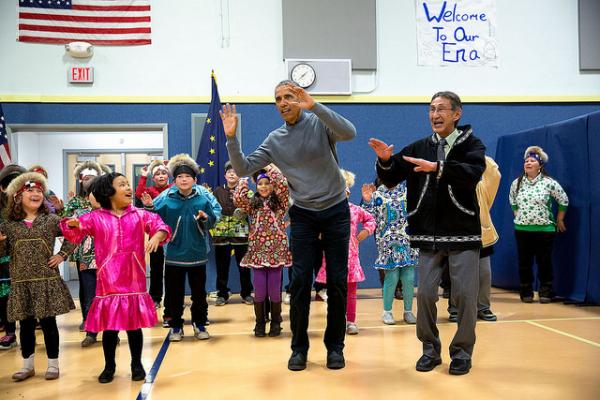 Pete Souza is an eyewitness to history. As White House photographer during the presidencies of Barack Obama and Ronald Reagan, he captured some of the most pivotal moments in American history.
Souza is currently touring the country to promote his New York Times best-selling book, Obama: An Intimate Portrait (Little, Brown and Company, 2017). On March 14, the photographer addressed an audience at the Edward M. Kennedy Institute in Boston, Massachusetts.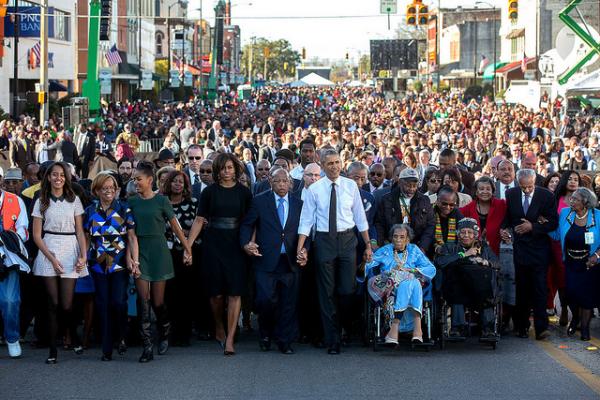 Souza showcased some of the 300 photographs that appear in his book. They were selected from among the two million photos that Souza took during Obama's eight years in office.
The images capture moments both public and private in the presidency of the first African American to be elected to the White House. Obama is shown interacting with everyone from world leaders and lawmakers to student reporters and schoolchildren. He is also seen enjoying quiet moments with his wife, Michelle, and their two daughters, Malia and Sasha.
"My goal was to put together the best photographic archive of a president," Souza said. "I aimed to not only capture Obama's presidency, but also what he's like as a person."
JOY AND SORROW  

A Massachusetts native, Souza first met Obama in Chicago, Illinois, in January 2005. Souza was then a photographer for the Chicago Tribune, and Obama had just been elected to the United States Senate.
In 2009, when Obama became president, Souza was named Chief Official White House Photographer, a position that he held until Obama's second term ended in January 2017.
In eight years, Souza took only one sick day. "Every day, I showed up at the White House and tagged along with the president until he went home," Souza said. "You never knew when history was going to happen."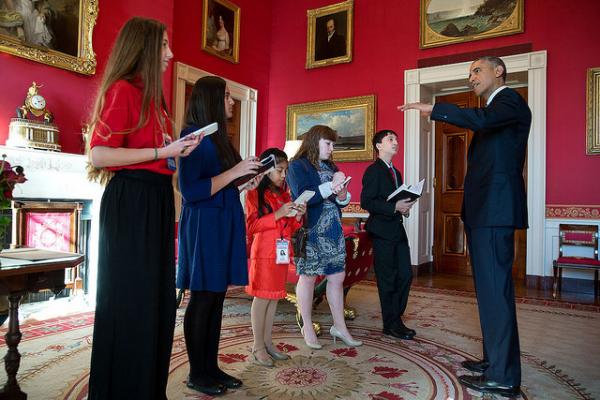 According to Souza, the happiest day of Obama's presidency came in 2010, when the U.S. Congress passed the Affordable Health Care Act. "Obama was happier than the day he was elected as president," Souza said. 
The saddest event, Souza added, was the 2012 mass shooting at an elementary school in Newtown, Connecticut. "The president reacted as a parent losing his child," Souza said about the attack, which claimed the lives of 20 children.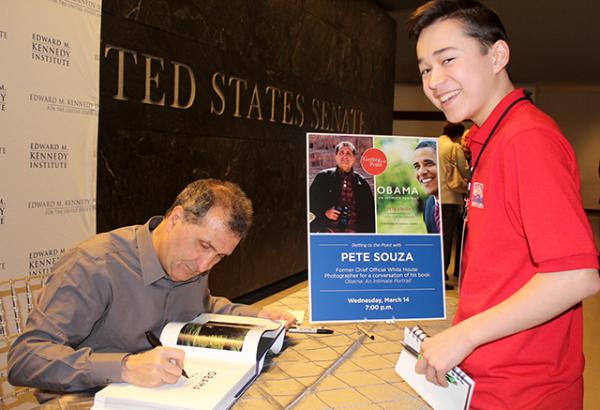 MAKING TIME FOR HIS DAUGHTERS
At the start of Obama's first term, Malia was 10 years old, and Sasha was 7. Souza's photographs, which are arranged in chronological order in the book, show the girls growing up. "I admired that even though Obama was the busiest man on the planet, he made time for his girls," Souza said.
The goal of a photographer is to have people forget about his presence so that he can capture candid moments, Souza said. He often went behind Obama to show the president's perspective. "I tried not to be a nuisance," Souza told the audience.
I asked Souza if he had advice for aspiring photojournalists. "You have to make pictures every day," he said. "Have people critique your work, not just praise it." 
Top three photos by Pete Souza; bottom photo courtesy of the author