A New Version of Annie Hits the Big Screen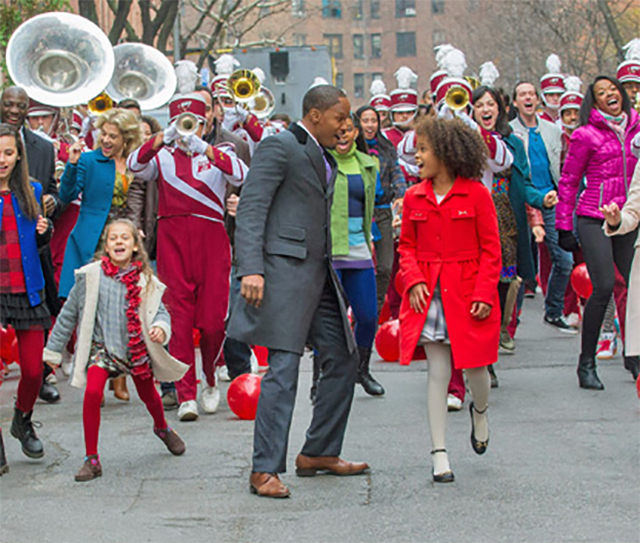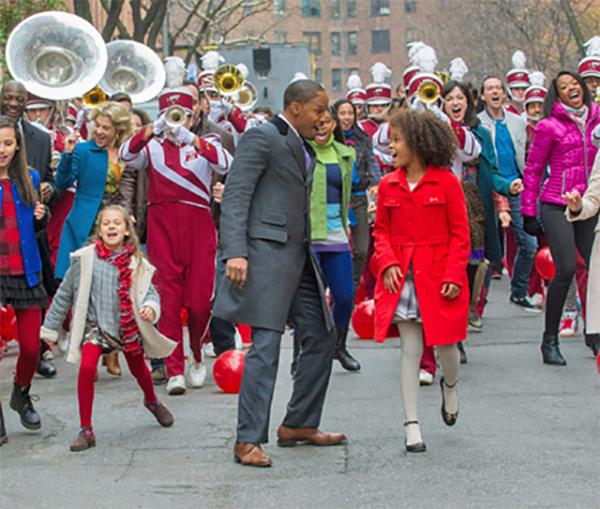 The long-awaited movie Annie opens on December 19. Based on a comic strip from the 1920s and '30s that was later made into a musical and a movie, this Annie has a 21st-century twist. For one thing, a cell phone billionaire, Benjamin Stacks, has replaced Oliver "Daddy" Warbucks, the man who adopts Annie in the original version. The new soundtrack, which still includes "Tomorrow," has a pop feel.
Quvenzhané (kwuh-VEN-zhuh-nay) Wallis stars as Annie, a 10-year-old girl who lives in a foster home in a run-down neighborhood of New York City. Mean Miss Hannigan, played by Cameron Diaz, watches over Annie and the other girls whose parents have abandoned them.
While Annie yearns for her parents, Stacks plots a run for mayor in his penthouse several blocks away. After a random encounter with Annie, he takes her in, hoping to improve his image with the people of New York City. He ends up falling for her charms and adopting her.
"SHE GOES FOR EVERYTHING"
I asked Quvenzhané what she likes most about the character she plays. She said that Annie is "a strong girl [who] goes for everything that she wants." (You can watch a video clip of our interview here.)
The same is true for Quvenzhané. Now 11, she became the youngest person ever to be nominated for an Academy Award after starring in Beasts of the Southern Wild in 2012. For her performance in Annie, she has already been nominated for a Golden Globe award.
Quvenzhané says that she wants to be a veterinarian when she grows up, while still pursuing her acting career. As Annie, she loved working with the rescue dog that plays Sandy.
"FOLLOW YOUR DREAMS"
At the movie's premiere in New York City, I spoke with some of the other child actors, including Amanda Troya, who plays Pepper. I asked Amanda which song she most enjoyed performing.
"'It's the Hard Knock Life,'" she said.
Why? "It encourages you to follow your dreams, and don't let anyone or anything get in the way. Just go for it!"
That's exactly what the girls in the movie, especially Annie, do.
Photo courtesy of Columbia Pictures